Are Splinterland Reward Cards Gone?
It seems like all I can get my hands on anymore even during the season end are potions or DEC of which DEC seems to be in short supply with prices skyrocketing to nearly $0.01 each way off from the $0.001 it was when I first started.
Today's reward was 11 DEC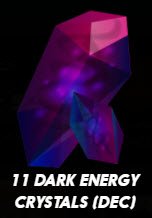 Yep, once again DEC is the award. I mean I'm not upset about that that's about $0.10 worth of DEC and helps me in keeping pace with the SPS airdrop but I really need cards in order to start fighting in some better battles which now seem impossible to get.
Has anyone else had any luck with card drops?
---
---