CHAOS pack price difference between phases
There are several factors in setting the price of new cards that will hit the market. You never know how players will act and whether or not they like to adapt the new cards to their deck with the old ones.
And I believe these factors influence not just the game, but the value of the card pack as a whole.
In phase 1 of sales, no one had opened any pack yet and the price was still adjusting. At the time I bought 6 packs, at an average unit price of $22.54.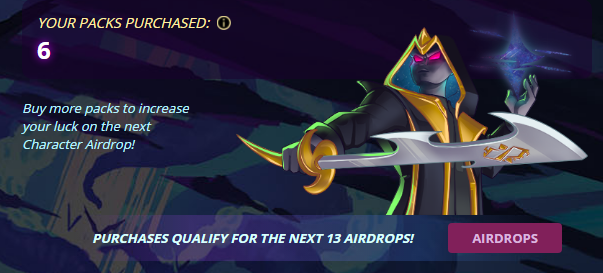 Already counting the unit price that the VOUCHER was and how much the SPS was worth at the time. Yes there was a discount for purchases made using SPS, but this will make little or no interference in the final result.
To buy today, you need 4,000 credits, equivalent to $4. One more unit of VOUCHER, which is currently priced at $2.04. That's $6 for you to purchase a Chaos Pack unit in phase 2. A drop of more than 70%.
While the Chaos Pack is on the market with a value ranging between $4.1 and $4.3, we can deduce that the little less than $2 remaining on the bill is the price people pay for the airdrop luck.
I'm going to use the same method I used in phase 1, to collect all my VOUCHERS, don't sell any, and use them to buy Chaos Pack and still be eligible with more chances for airdrops from the 13 phases.
This time I won 17 VOUCHERS, which will cost me 68,000 credits, that is, $68.

I have some accumulated DECs from Battle Reward, Card Lease and I will use it to buy some of the needed credits. As the DEC price drops, I will need to allocate an outside resource to supplement the 68,000.
I currently need just over 17,000 DEC to make this purchase, however I only have something close to 12,000 DEC. So the resource that I decided to reallocate was some POB's that I have liquid and with that complement the rest that is missing.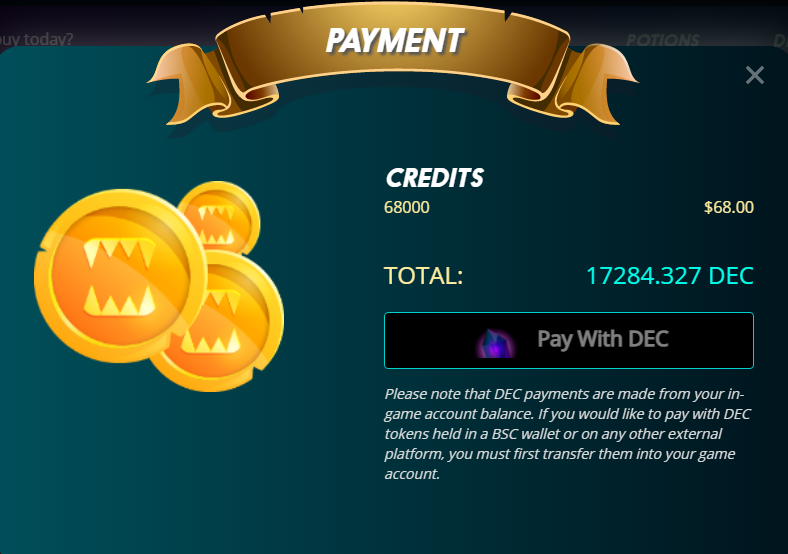 Now with the 6 from the first phase, and the 17 from the second, I have 23 chaos pack that I'll keep unopened. Even when I don't know.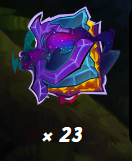 I know that spending DEC to buy decreases my daily SPS receipt. But most of my SPS comes from Power, and DEC is only 12%. There will likely be a drop of 1 SPS per day, somewhere around that.
Well, after the announcement of the packs I purchased, and reading about the drop in value, I say goodbye to this publication. A hug, and thanks for whoever read this far.
---
---