POB outside POB
We have the opportunity, through technology, to generate content and earn an income, through our texts, when art through NFT, and even audiovisual through video platforms.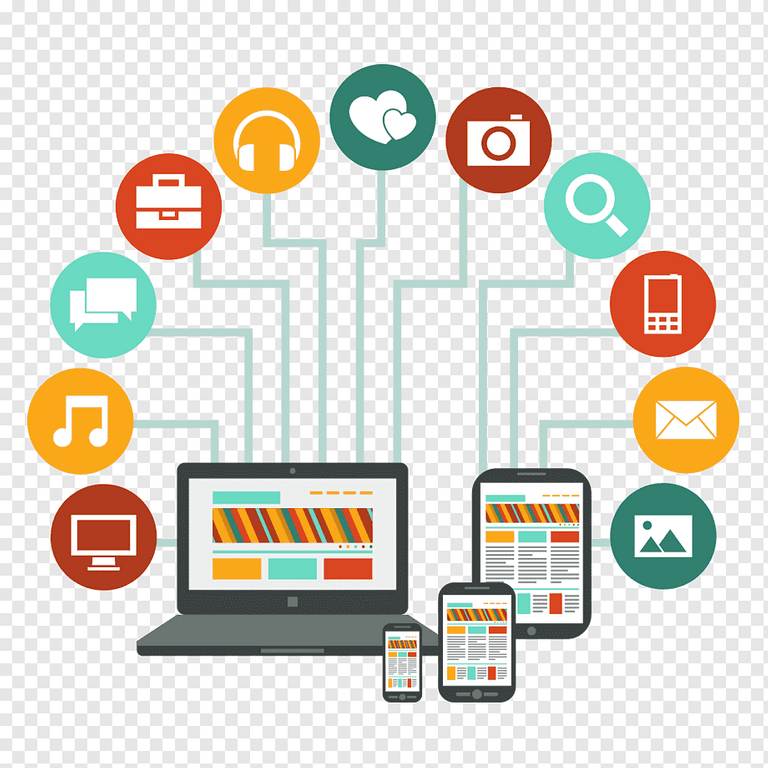 However, there are several content creators who use brain proof to create things and try to sell in real life. And that's what the "POB out of POB" project will look at.
There are several artists like the painter below, who often live on the street, and use their brains to create tile art through paint, and thereby earn an income so that they can survive.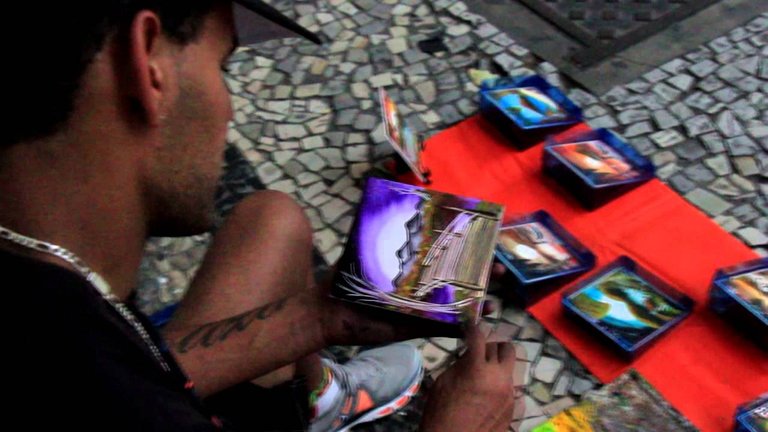 There are also those who sell bracelets and necklaces that they produce by hand in real time so that you can reward them with the money that day will make a difference in your life.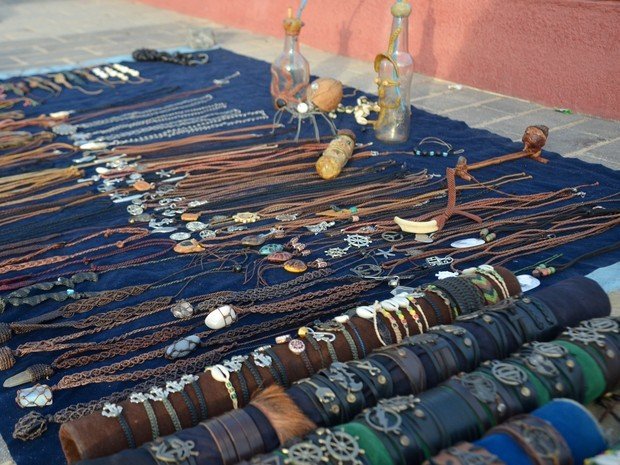 Or even, this wheelchair-bound homeless man in the image below, who dreams of becoming a writer and is a fan of Dostoevsky.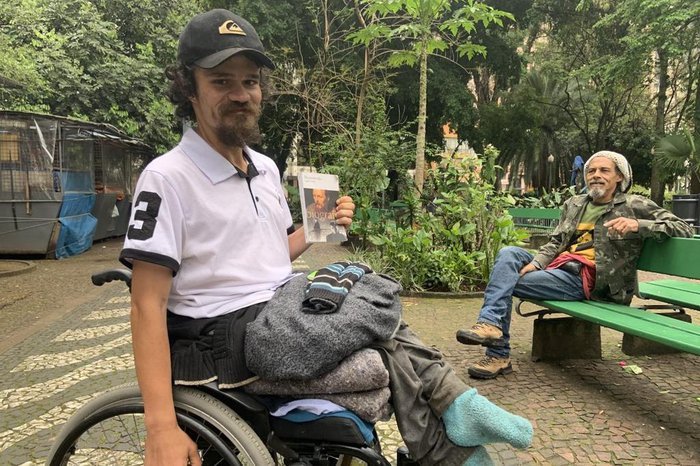 Wheelchair user David Duarte, who has lived on the streets of Porto Alegre, the capital of Rio Grande do Sul in Brazil for 10 years, says he also reads Dante Alighieri.
About this, I can properly state the difficulty of reading Dante, in 2015 I presented a trilogy of the Divine Comedy in the theater, being Friday about Hell, Saturday about Purgatory and Sunday about Paradise. We studied the work for 8 months so that we could present something of quality. Which shows us that culture depends on the person who is interested in art.
Thus, after introducing creators of original content that do not have access to the internet, let alone cryptocurrencies and even less our platform, I will bring a dynamic so that we can reach these people and publicize the ProofOfBrain community.
A street art like the ones shown usually costs 20 BRL, which is less than 4 dollars at the current price. I will allocate part of the PoB that I receive with curation and posting, to withdraw this amount monthly and go after one of these artists so that their content can be posted here and that they also earn money through proof of their brains.
If someone wants to help, you can also send some amount of PoB by placing it in the Memo that is for the PoB outside of the PoB, that if we reach the value before closing the month, we can already go after rewarding the artist.
I will even make a post about the artist to which I look for art and also what is reverted in that post I will deliver to him, as the right of his image.
The goal is set, we are going to promote the Proof Of Brain community off the internet as well, we have to bring people who do not know yet to produce content here.
Versão em português
Nós temos a oportunidade de através da tecnologia, gerar conteúdo e conseguir uma renda, através dos nossos textos, quando arte através de NFT, e até audiovisual através de plataformas de video.
Porém há diversos criadores de conteúdo que usam a prova de cérebro criar coisas e tentar vender na vida real. E é para esses que o projeto "POB fora do POB" olhará.
Há diversos artistas como o pintor abaixo, onde por muitas vezes vivem na rua, e usem seu cérebro para criar artes em azulejos através da tinta, e com isso conseguir uma renda para que possam sobreviver.
Há também os que vendem pulseiras e colares que eles mesmo produzem a mão em tempo real para que você possa recompensa-los com o dinheiro que aquele dia vai fazer diferença na sua vida.
Ou até mesmo, esse morador de rua cadeirante da imagem abaixo, que sonha em ser escritor e é fã de Dostoiévski.
O cadeirante David Duarte, que mora faz 10 anos nas ruas de Porto Alegre, capital do Rio Grande do Sul no Brasil, afirma que lê também Dante Alighieri.
Sobre esse eu posso afirmar com propriedade sobre a dificuldade de leitura do Dante, em 2015 apresentei no teatro uma trilogia da Divina Comédia, sendo na sexta sobre o Inferno, no sábado sobre o Purgatório e domingo sobre o Paraíso. Estudamos a obra durante 8 meses para que pudessemos apresentar algo de qualidade. O que nos mostra que cultura depende da pessoa que se interessa pela arte.
Dessa forma, depois de introduzir criadores de conteúdo original que não tem acesso a internet, quanto menos as criptomoedas e menos ainda a nossa plataforma, venho trazer uma dinâmica para que possamos atingir essas pessoas e divulgar a comunidade ProofOfBrain.
Uma arte de rua como as mostradas custa geralmente 20 BRL, o que dá menos de 4 dólares com a cotação atual. Vou destinar parte do PoB que eu recebo com curadoria e postagem, para sacar mensalmente esse valor e ir atrás de um desses artistas para que o conteúdo deles possa ser postado aqui e que eles ganhem também dinheiro através da proof de seus cérebros.
Se alguem quiser ajudar, pode também enviar alguma quantidade de PoB colocando no Memo que é para o PoB fora do PoB, que caso atingirmos o valor antes de fechar o mês, poderemos já ir atrás de recompensar o artista.
Inclusive farei um post sobre o artista ao qual eu buscar a arte e também o que for revertido naquela postagem entregarei para ele, como direito de sua imagem.
A meta está lançada, vamos divulgar a comunidade Proof Of Brain fora da internet também, temos que trazer as pessoas que ainda não conhecem para produzir conteúdos por aqui.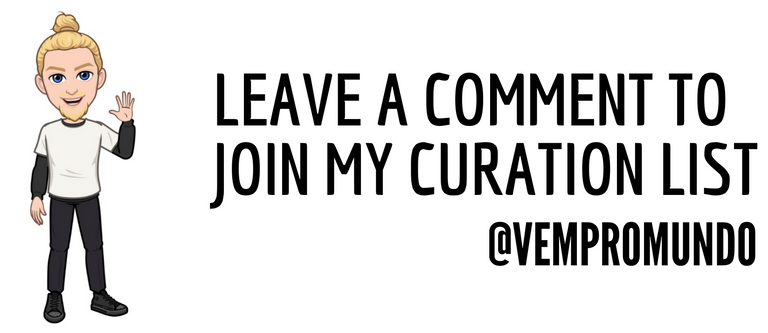 ---
Posted via proofofbrain.io
---
---