What I hope to produce in 2022 for the HIVE community
This will not be a publication of annual or monthly goals and targets as I usually do every beginning of the month, I leave a specific publication for the next few days about the January goals.
Here I come to talk about perspectives, projects, ambitions and desires for 2022.
2021 was an atypical year for me both in HIVE and in my professional and personal life, I'm still rebuilding my life after a lot that happened, and those who follow you know a little bit about what I'm talking about, even because I chose not to speak openly here about, but connecting the dots it is possible to understand.
But I'll leave that for 2021, and focus now on 2022.
I recently saw a post by @taskmaster4450le targeting content creation goals through posts, comments and recorded videos. And I found this initiative very interesting.
I believe that his goal of 365 publications over a year (that is, one per day) is something I can achieve, since there are days when I can easily create more than 1 publication when they are from different niches, for example the Brazilian strength report in the LEO community and on the same day something related to Splinterlands would make me have 2 posts a day in different communities, but keeping layer 1 fed.
He also established 3,650 comments for the year, which would give 10 comments a day. I believe it's not impossible, but I believe it's a bit high goal for me, so I decided to try to get 50% of it and try to make 1,825 comments in the year 2022. So looking to increase engagement.
Talk will continue in 2022, so I hope to reach 2024 in edition number 1,000, will we still have the strong communities until then?
There's another bigger project that I haven't talked about yet and I'll leave it to say when I'm done laying it out where the focus will be on bringing new users to HIVE with a focus on heavy marketing, your help will be needed, and hopefully 2022 it achieve at least the initial goal that I aspire. But I would still do a post about it for you guys.
I hope in 2022 to continue making new friends here in the community, I've met a lot of good people, and literally HIVE is the social network I'm most active today, I rarely check what's been happening on mainstream networks and there is every tedious day, apart from the fact that here there are users who bring publications with a gigantic content value where I learn a lot.
2022 will also be the year that I start the fourth of five years of college, and I hope that now with teaching back in person, I will be able to reconcile studies, work and HIVE. It will be an arduous task, but I'm sure that if I managed it, it will be very rewarding in the future both in educational terms, as a professional and obviously financially.
Clearly I won't get half of this on my own, I hope everyone's help and understanding. Happy New Year, you are special to me.
And finally, keeping the idea that I had forgotten by some previous posts to humanize the blockchain by ending posts with some recent photo of me. Hugs.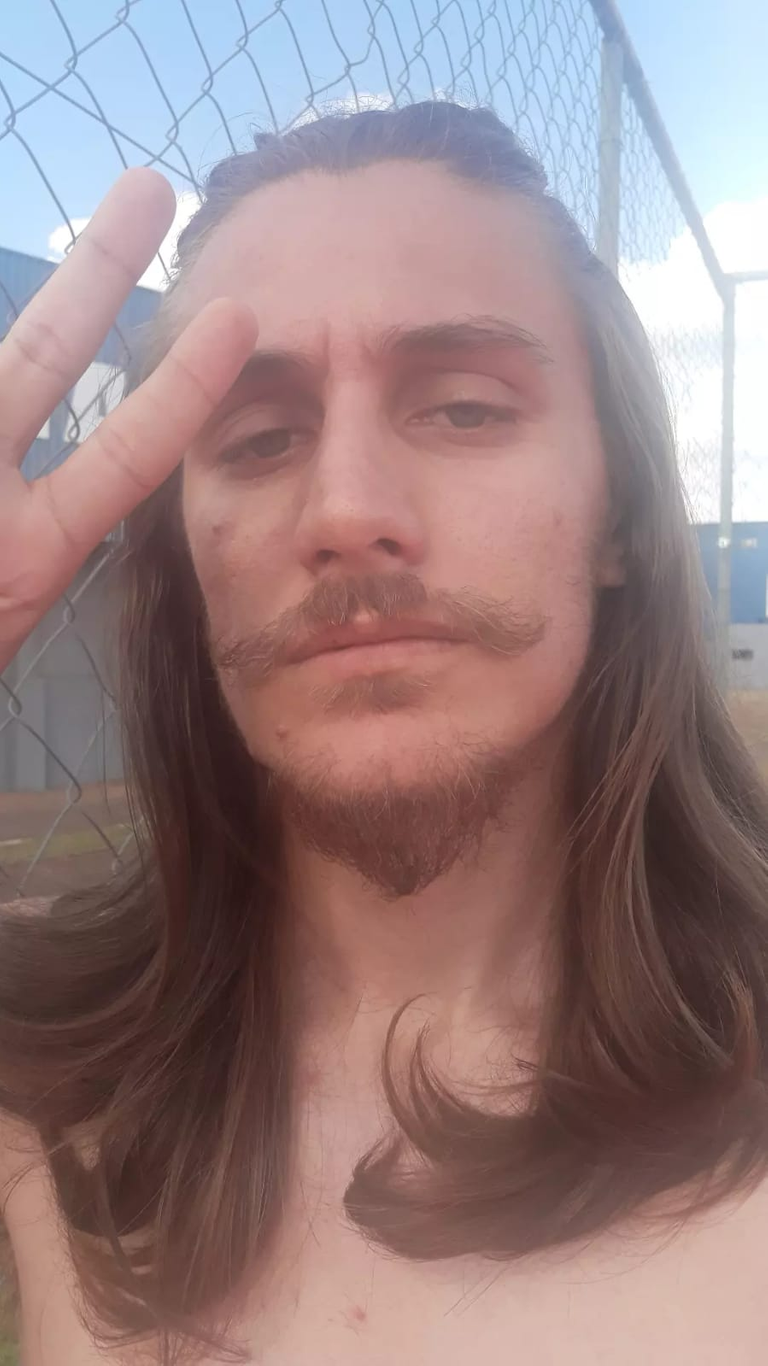 ---
---