What strategies should we use to attract users?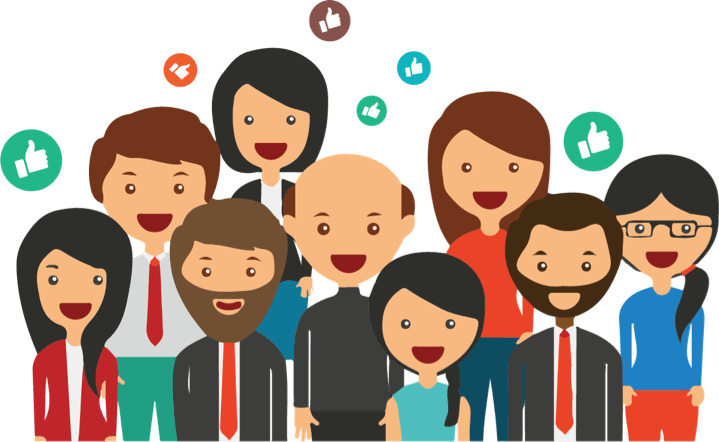 I was recently in a conversation with @ralexandria about the best approach to attracting new users. I think this debate has surfaced several times in the last 4 or 5 years from the old S******t network to our new Hive.
When I talk about Hive and its tribes to someone, I often have to explain the concept of cryptocurrency and blockchain, because they always ask "but why would they pay me?", "who is paying?", "this money must come from someone place they would not give free money". This was more than 30 minutes of conversation.
An easy argument I try to use is "Why shouldn't they pay? You use facebook all day and all the profit returns go to the company's pockets and nothing for you who are there producing content and generating engagement for their platform without get a penny." This argument often makes him understand the basics that he actually generates content that should be rewarded.
As I approach people who generate content, they know that their material produced has a value. I don't invite people who won't add anything and will just make an empty post with an image, thinking they deserve any amount for replicating something that's already in the mainstream.
But I still think that my strategy is very limited, it manages to capture specific people and not mass adoption. Which in a way would be good for the community, after all a boom in users would reach more places like twitter, instagram, facebook, and with that a possibility of some investor.
In the @penguinpablo report, the amount of accounts posting to Hive is around 4,000 users, with an average of 300 new accounts being created.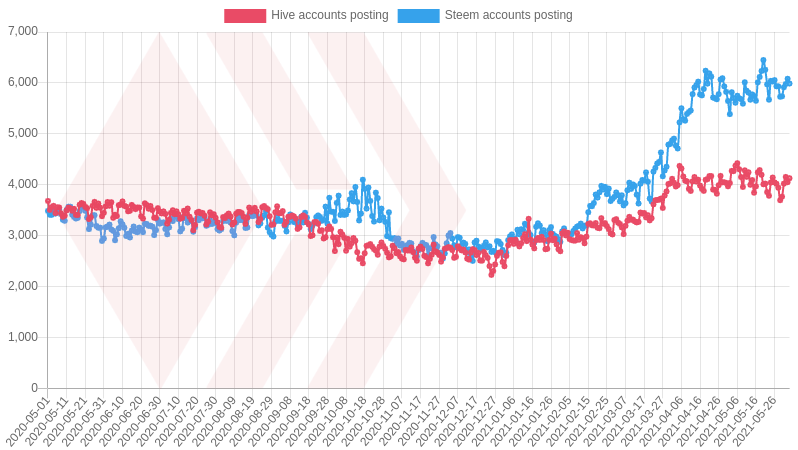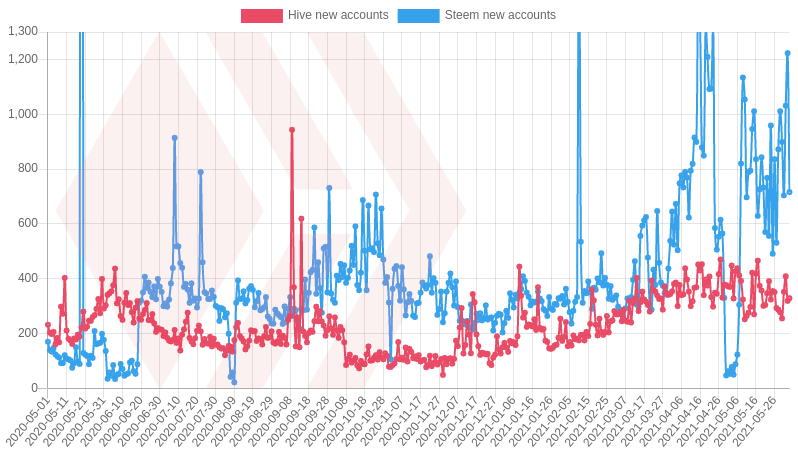 The number of users should be growing, otherwise what are these new accounts doing?
Are they just alternate accounts of main accounts that are already in Hive?
Is it people who make the account and lose their password and then make another one? (Don't be surprised this happened to me in September 2017, then I had to make another one which is the one I'm posting now and use since then).
Is it people who randomly find Hive looking at the top 100+ cryptos on CoinMarketCap, CoinCap, etc, and just make the account and don't return for forgetting it because our platform doesn't have an option for you to create a password (not counting the HiveSigner)?
Could it be that people who post once a week, or month, and because they don't understand how it works and don't get a return, either financial or engagement, give up on the platform?
Could it be that the same number of users are entering and leaving daily and therefore the final number does not increase?
I wanted your help in the comments so that we could put together a guide on how to attract more people to the community, and keep them around.
Interact with others on the Daily Lottery Talk, there are more than 30 POBs drawn every day.
And best of all, it's FREE
---
Posted via proofofbrain.io
---
---