diy, a stitch in time saves nine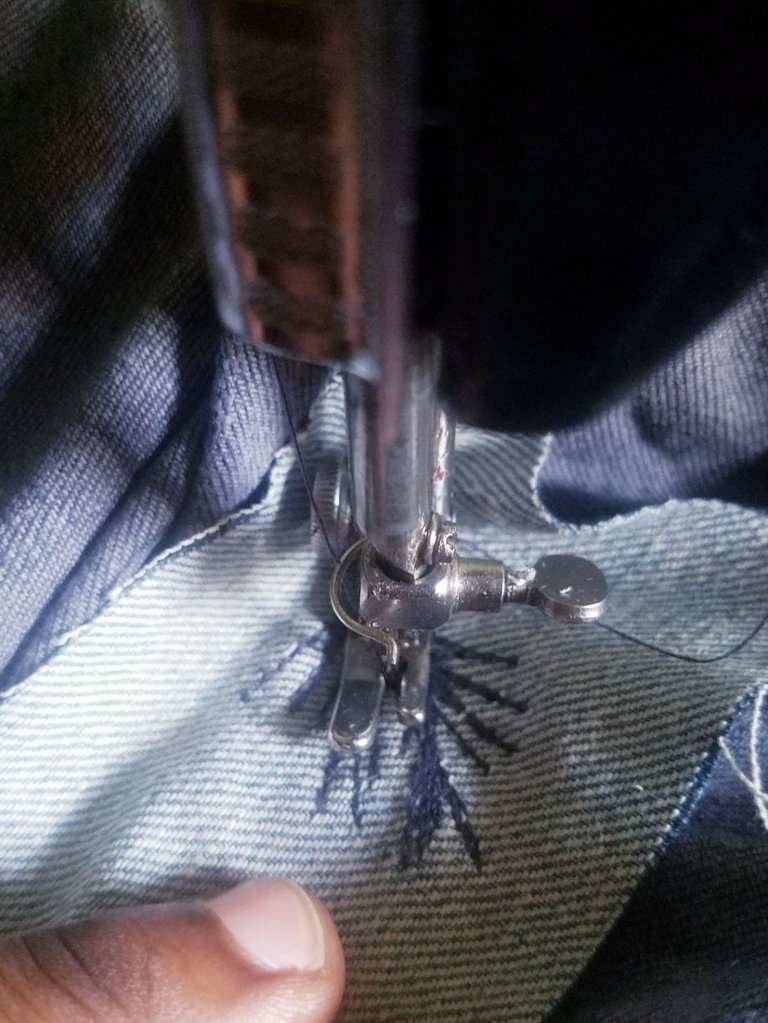 A stitch in time saves nine is a phrase applicable to everyday life, meaning if we can attend or profer a solution to a problem on time it will save us from more problems, this is a case of my jean trouser I'm supposed to wear today, unfortunately i noticed a torn part towards the back of the trouser and couldn't wear it out at the moment but i felt it will be more good and save me from losing the trouser if i can just stitch the torn part,
so basically this is just what i did today. With pictures to show for it.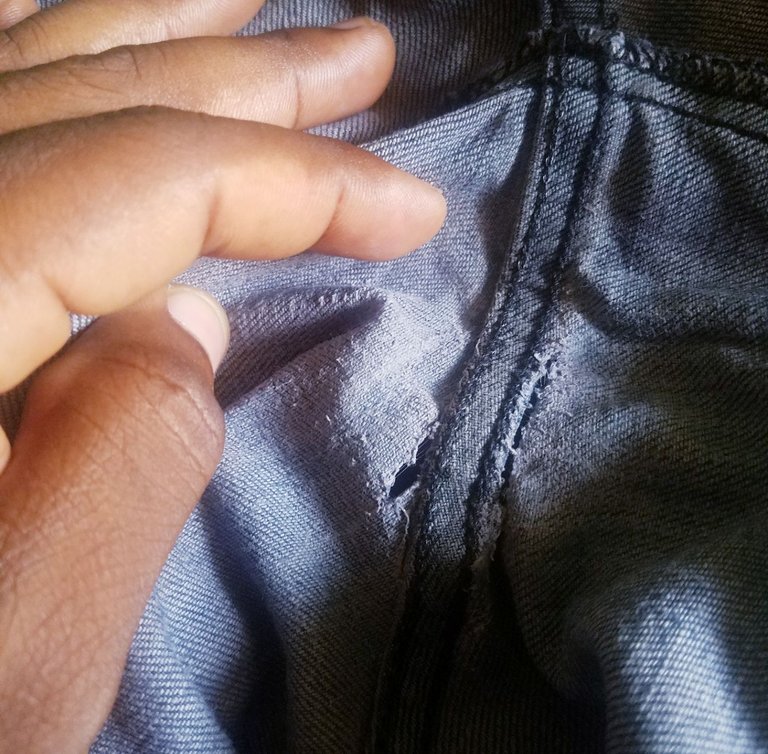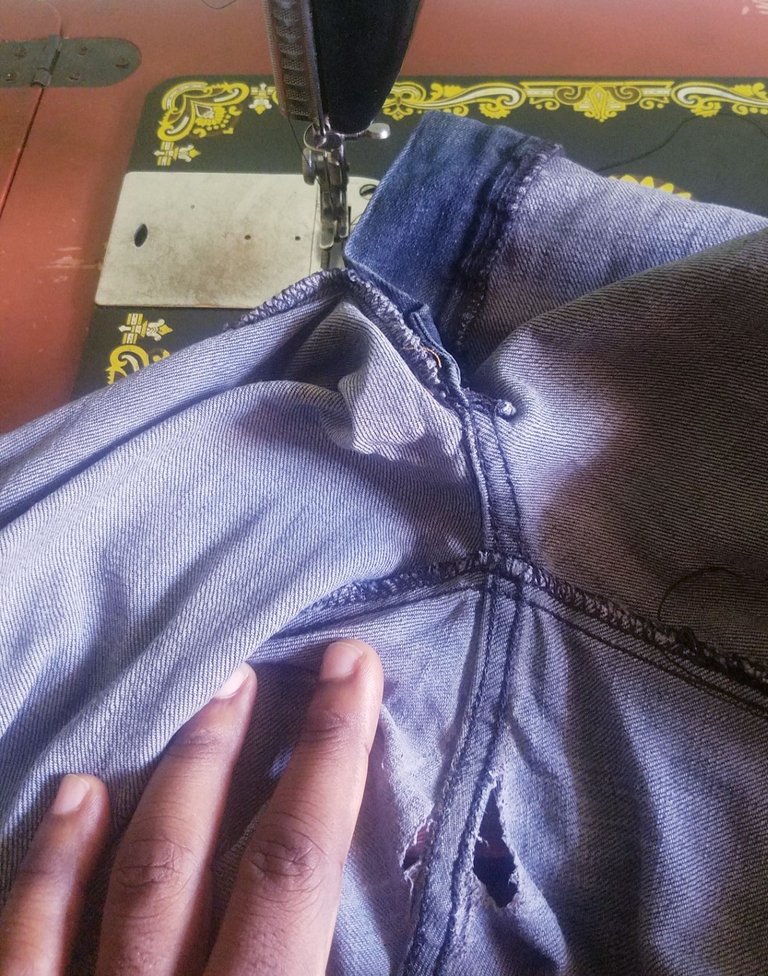 These are the torn parts, along the back part; to start my sewing simce am using a manual sewing machine i do oil the necessary parts.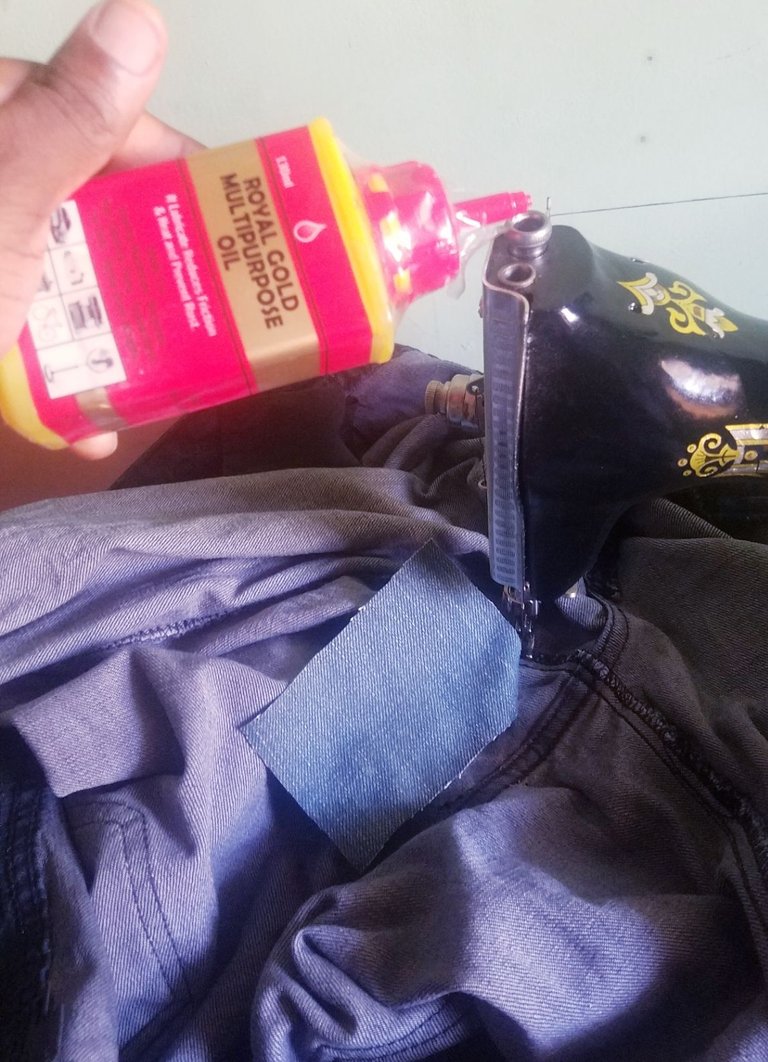 I did cut a piece of jean material. The same colour to use cover the torn part while i stitch it together.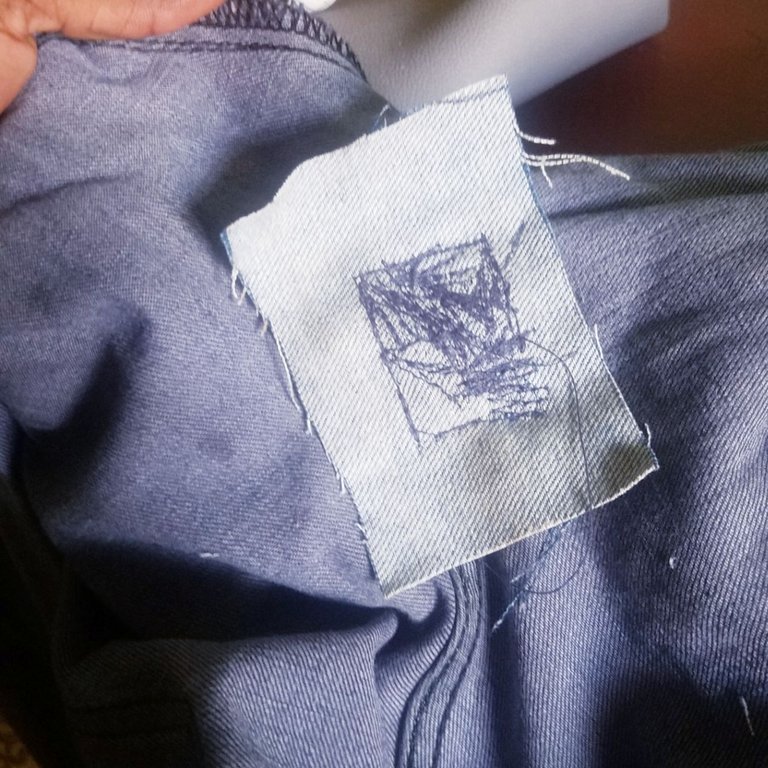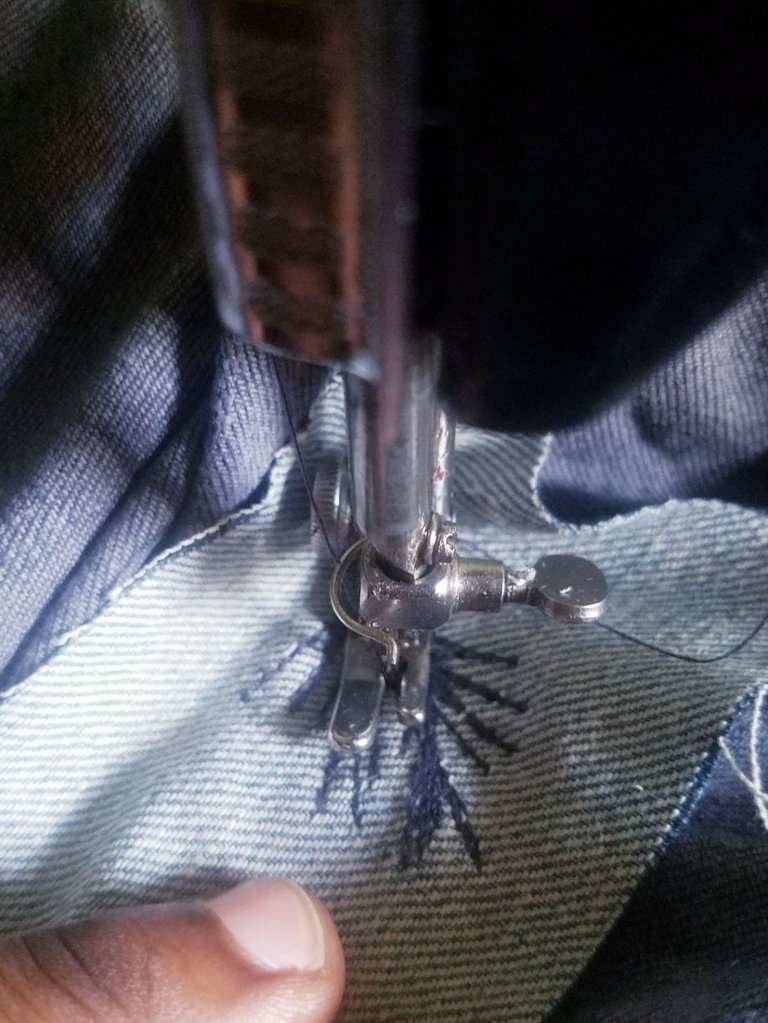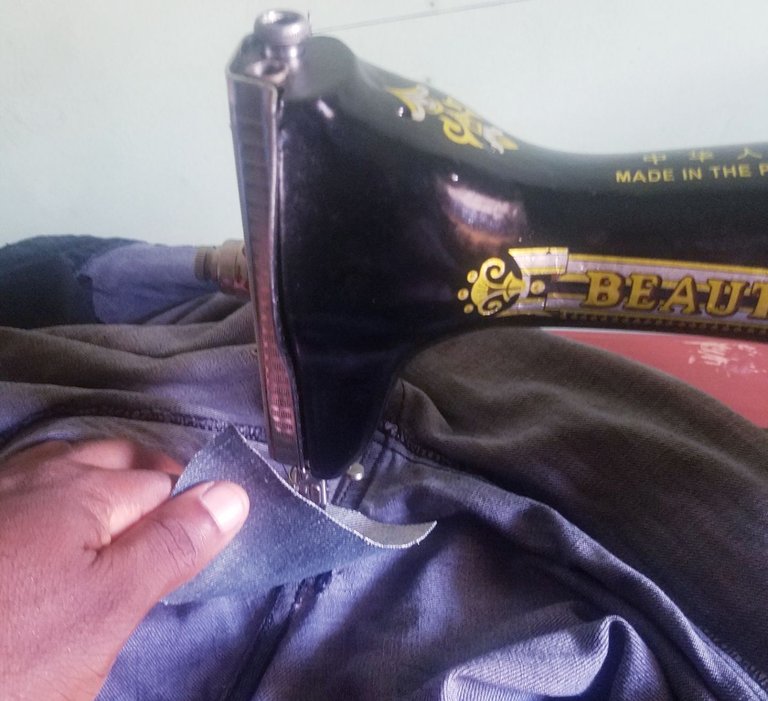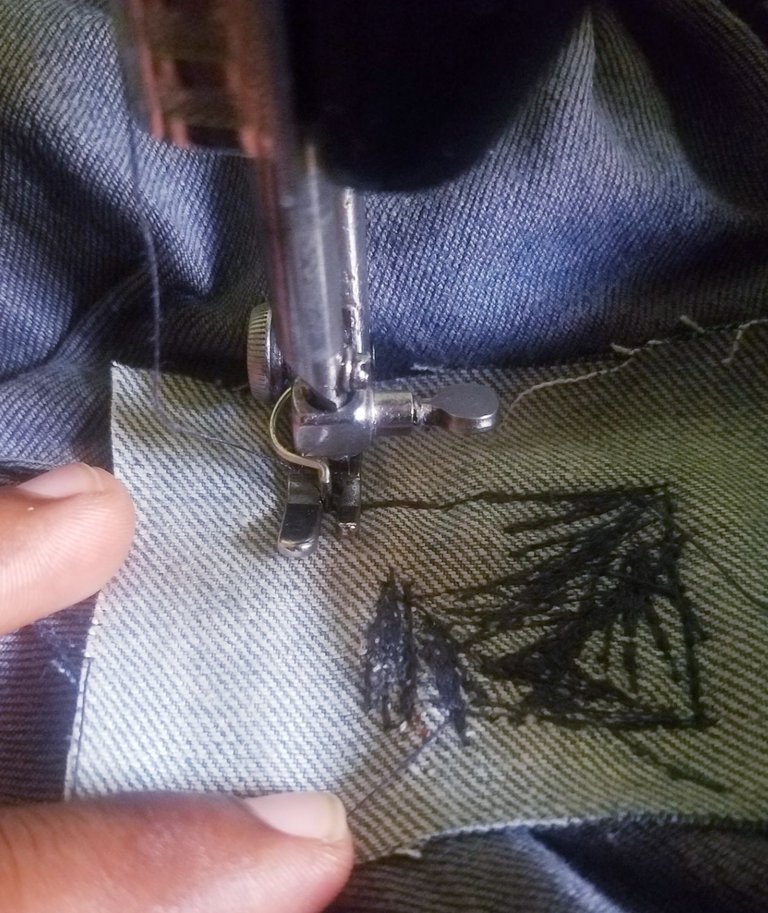 Note that the sewing is done from the inside, ideally all sewings apart from other designs are done from the inside so as to cover the threads from the sewing.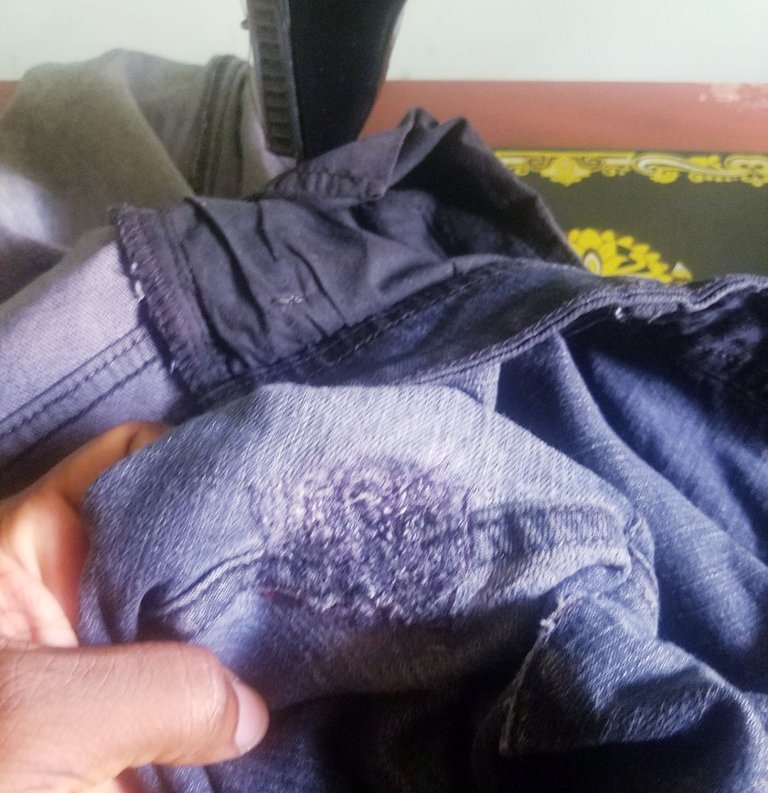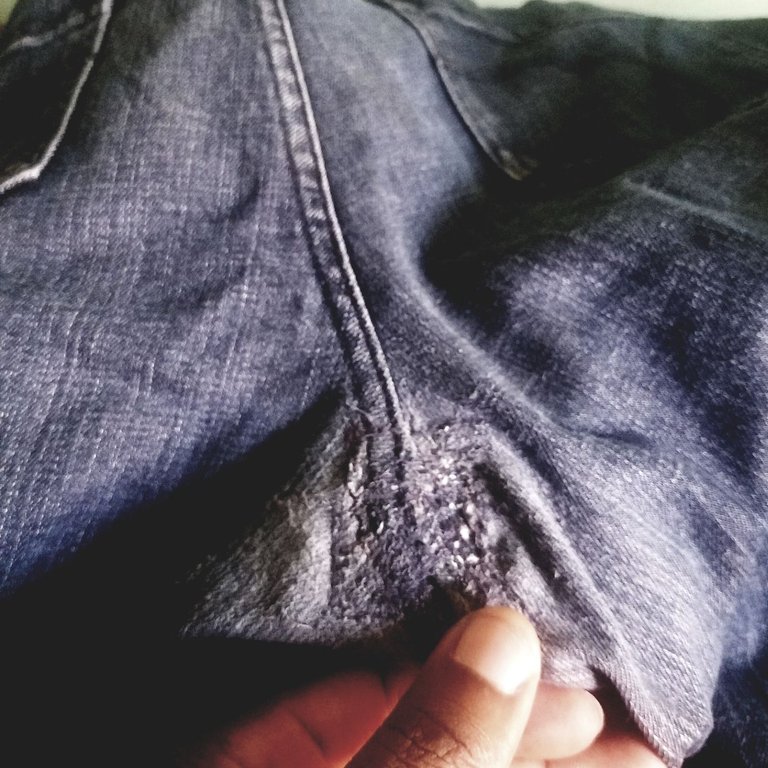 The above ppicture is showing after sewing, the trouser has been turned inside out while the torn part has been stitch.
---
The reason for this post is further to encourage 'do it yourself'.we all can be our own tailor, Engineer, mechani. What have you, name it, just have to be creative with our hands and learn to fix some problems ourselves instead on calling on people all the time.
---
---