the road to wrestlemania 37 - some epic fights we're about to see.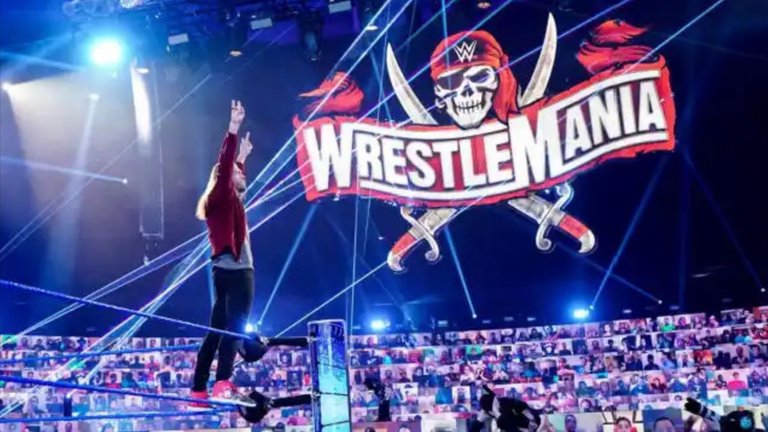 Source
Its that part of the year i always look forward to, its the grandest stage of the sports entertainment, World wrestling Entertainment, its the wrestlemania.
I'm a big fan of wrestling, as a woman people are curious as to why i love wrestling, well, the entertaining part of it is what i enjoyed and wrestlers like roman reigns ann john cena which happens to be my favorite are quite entertaining.
---
I try to keep up with the shows week in week out, the RAW, Smackdown and even NXT, i do follow the story lines and wrestlemania is nothing short of so many 'wow' moment, the wrestlers always look forward to this same also as the fans.
every championship will be on the line, all the wrestlers come out to defend their titles.

this year wrestlemania is the 37th edition which will take place on the 10th & 11th of April, at raymond james stadium in Tampa. Just like the last year edition, this year wrestlemania is going to be a 2 days event.
Lets take A look at some of the matches that have been confirmed for the nights;
---
wwe championship Bobby lashley vs drew McIntyre.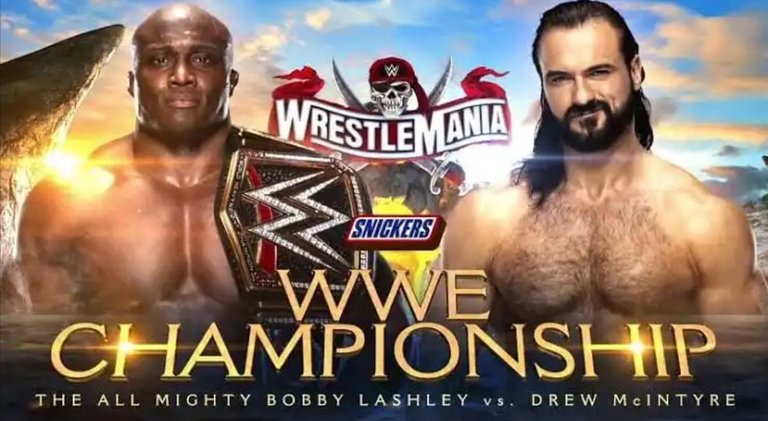 Source
This two beef started since elimination champer, when lashley attacked drew McIntyre after he successfully defended his wwe championship inside hell in a cell, the vicious attack on McIntyre by lashley allowed the miz to cash in on his money in the bank contract by pinning McIntyre. After that lashley went to beat the miz and win the wwe championship and now he will be defending that against the former champion drew McIntyre.
This will be one epic natch, considering how powerful these two guys are, and how strong they are.
---
Sasha banks vs bianca belair for the Wwe smackdown women's championship;
Bianca belair is challenging sasha banks for smackdown women's champion after she won this year women's royal rumble match, bianca made it clear that winning the smackdown championship is her priority.
---
shane McMahon vs braun strowman
When i see this i was like what the hell is shane thinking challenging the monster among men braun in a fight, this feud started when shane called braun stupid. For this match i think i will put my money on braun, thou shane will be a tough nut to crack for braun.
---
roman reigns vs daniel bryan vs edge for the wwe universal championship;
There is no doubt that this is going to be the peak of the year's wrestlemania.
Roman reigns will be defending his title against bryan and edge.
Edge won this year's royal rumble match making him eligible to challenge for any championship he wants, and he chose the universal championship while daniel bryan has some unfinished business with roma reigns, daniel bryan wants a shot at wrestlemania, so alsl edge wants a shot at reigns, and this prompted the wwe management to make it a tripple threat match, wow, i can see a battle, who will come out victorious? Am still thinking roman reigns should be able todo this.
---
Other matches to forward to at the wrestlemania include;
Asuka vs rhea ripley for the raw women's championship

the fiend bray wyatt vs randy Orton

big E vs apollo crews for the intercontinental championship

kevin owens vs sami zayn.
---
---