Iranian School boy Protester Shot Dead by Security Operatives; A call for Protection of Human Right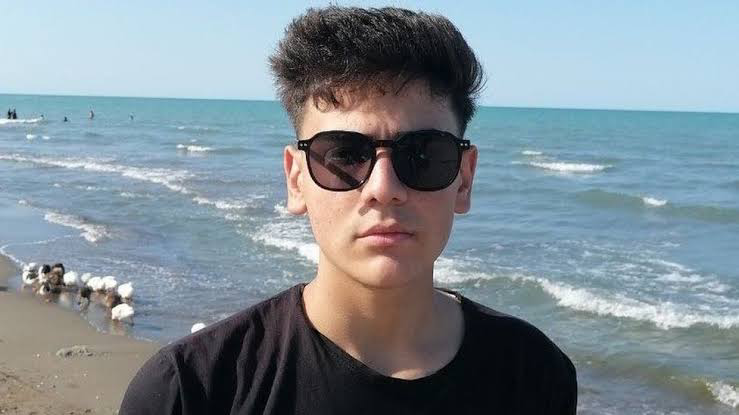 source
Iranian Security operatives on a close range shot and killed a teenager of the age of 17 being a school boy following a protest against bad governance in the country. This anti government experienced within the country being unbearable as teenagers took it to their hands to have a peaceful protest should any case in good terms the government we change and that for good.
The 17-year-old reportedly joined the demonstration on 8 October to protest against the death of Amini, and against corruption. A day after the protest, Abolfazl's parents were phoned to pick up their son from the police station. When they arrived, they found he was dead.source
On record of harm,the protest has been of much intense and since then there has been several records of death but that of teenagers is uncalled for knowing fully well that they are the leaders of tomorrow,perfect replacement of this present government when the time comes,the strength of a nation and also it is a peaceful protest.Following doctors report from Abolfazl Adinezadeh's death certificate, it's of record that he died from a close range shot inspired by the failure of liver and kidney.
https://twitter.com/BBCParham/status/1583011092556443651?t=8b2sWYNTvuiD3K9pFMA4sw&s=19
Some sources suggest that as many as 23 children have been killed and many others injured in at least seven provinces by live ammunition, metal pellets at close range, and fatal beatings. A number of schools have also been raided, and children arrested by security forces.source
Consequently to this, there was the excalating factor to this protest being taken to a different dimension by teenagers was that pertaining to the detaining of Mahsa Amini in the police custody on the 16th of September. Sources proven to be true has it that authorities are working right on the background to deny the real cause of both Mahsa Amini and Abolfazl Adinezadeh not to be associated to the beating and killing from security operatives. In addition to this,the minister of human right in the state has condemned such act carried out by the security operatives also to add more salt to this injury a school teacher reported of the still same security operatives beating and arresting these peaceful protesters and putting them in psychological centers which is uncalled for.
Protection of human rights, peaceful arrangements for the betterment of a Nation should be the watchword of the governing bodies and not the opposite.
Reference
https://www.google.com/amp/s/amp.theguardian.com/world/2022/oct/20/protester-17-reportedly-shot-dead-by-state-forces-in-iran
---
---