WE83 Post Topics: Taking control of my own life independently from my parents.
It isn't easy living without your parents but it's a for my own good to learn about life.
My mom was transferred and you know what that means to me that was still schooling back then,it means I'll be changing school every session,she came to think of it and told my uncle I'll be coming over to stay and school and she would be sending some money for my upkeep.
The first few months staying with them was wonderful as they didn't show me their real self,they took me to be their child but after that month passed,it was like the worst month for me staying with them as they don't let me rest, I'll work from morning till in the evening and still they don't see what am doing.
Their reaction to me changed after the first month they welcomed me warmly,I resume my chores at exactly 5:00 am and I'll bath for their kids and prepare food for them,it was like they were punishing me but am learning also since my mom never had time to teach me most things I learned there due to the nature of her job,I accepted all work they gave me and did it wholeheartedly
HOW WAS MY EXPERIENCE LIVING WITH THEM??.
it was a smooth process and also has some problems,the problems i had is how I adopted to the food my aunty cooks,she usually adds to much Maggi and salt which I hate cause it disturbs me in my stomach.
This is my entry for the weekend engagement by @galenkp.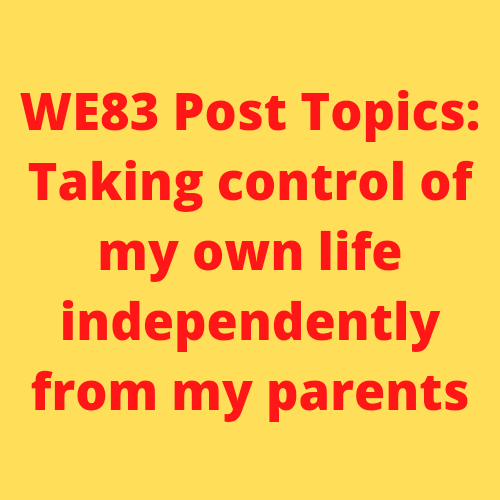 Image source:edited using Canva.
That's all for now,I hope y'all enjoyed it,feel free to leave your comments below 👇.
---
---