Call to Action: Tweet your support for our blockchain to Neptune Digital
Let's not leave a fellow Hiver hanging!
In the spirit of call to actions put out by @theycallmedan, I wanted to put one out there in support of our blockchain. Please go tweet your love for HIVE on their tweet here:
https://twitter.com/NeptuneDAC/status/1394748231481917441
Neptune Digital recently put out a poll asking which token we think has the most potential (naturally HIVE wasn't even considered). Yet at least one response was made in our favor!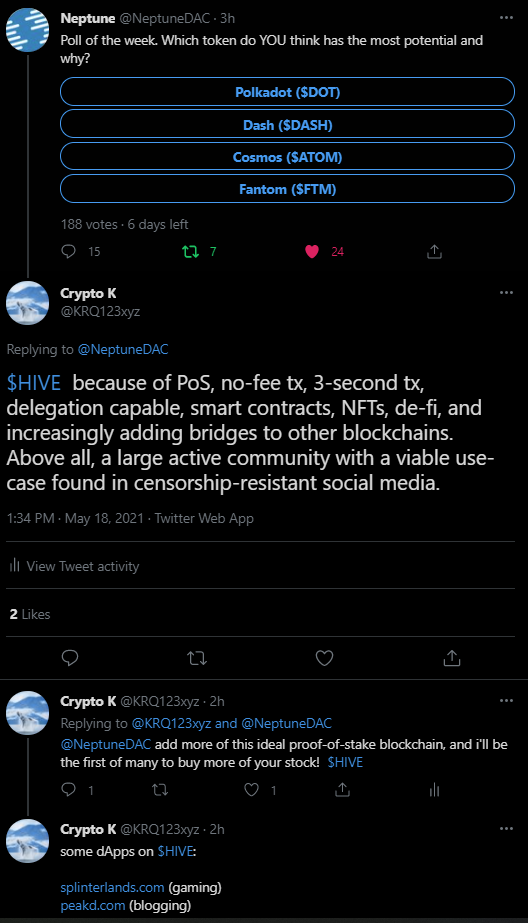 Here's the kicker:
Neptune Digital (ticker: NDA.V / NPPTF) is a publicly traded company that invests in proof-of-stake blockchains. Specifically proof-of-stake!

They recently raised nearly Cdn$40 million and just MIGHT be looking to put some of it somewhere.
In any case, they probably have NO CLUE what HIVE is and what they're missing out on. Let's change that and teach them the power of community!
Posted Using LeoFinance Beta
---
---