CubFinance Finally Gets To Check Off Its 3rd-Party Audit
Looks like CubFinance just got its audit certified... finally. For those interested, you can look it up here: https://www.certik.org/projects/cubfinance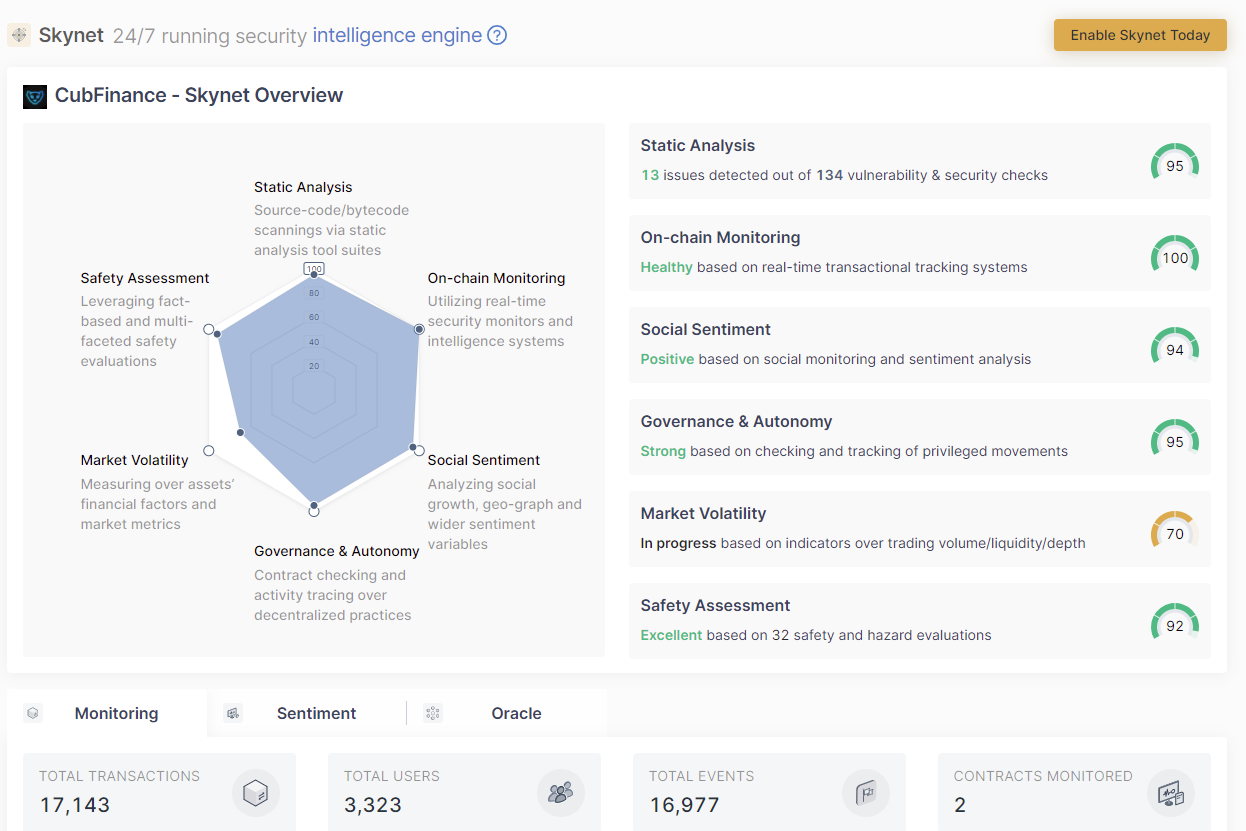 It would appear that the greatest fluctuation in score comes from the "market volatility" factor which is understandable given the price action of CUB of late and the relatively ebbs and flow of TVL.
While not meaning much overall in terms of ongoing development, this is just another step in the roadmap that can be knocked out and checked off. Additionally, we can at least get a sense of the total transaction volumes that have been ongoing here in CubFinance.
In a landscaped pegged with scams and shams, this audit helps to provide one extra layer of protection from a third-party verifier. Unfortunately most projects fail due to the fraudulent behavior of the development teams themselves rather than the integrity of the underlying code. But hopefully much of this risk has been de-risked through the LeoFinance's prior incident and subsequent restoration effort found in Project integrity.
Posted Using LeoFinance Beta
---
---