Invest in Prosus (PROSY), who just raised $15 billion overnight.
The following chart is a comparison of the performance of Tencent (TCEHY) [in purple] and Prosus [in blue]. Tencent remains one of the largest tech giants in the world with one of the most established global investment portfolios in some of the most promising companies of tomorrow.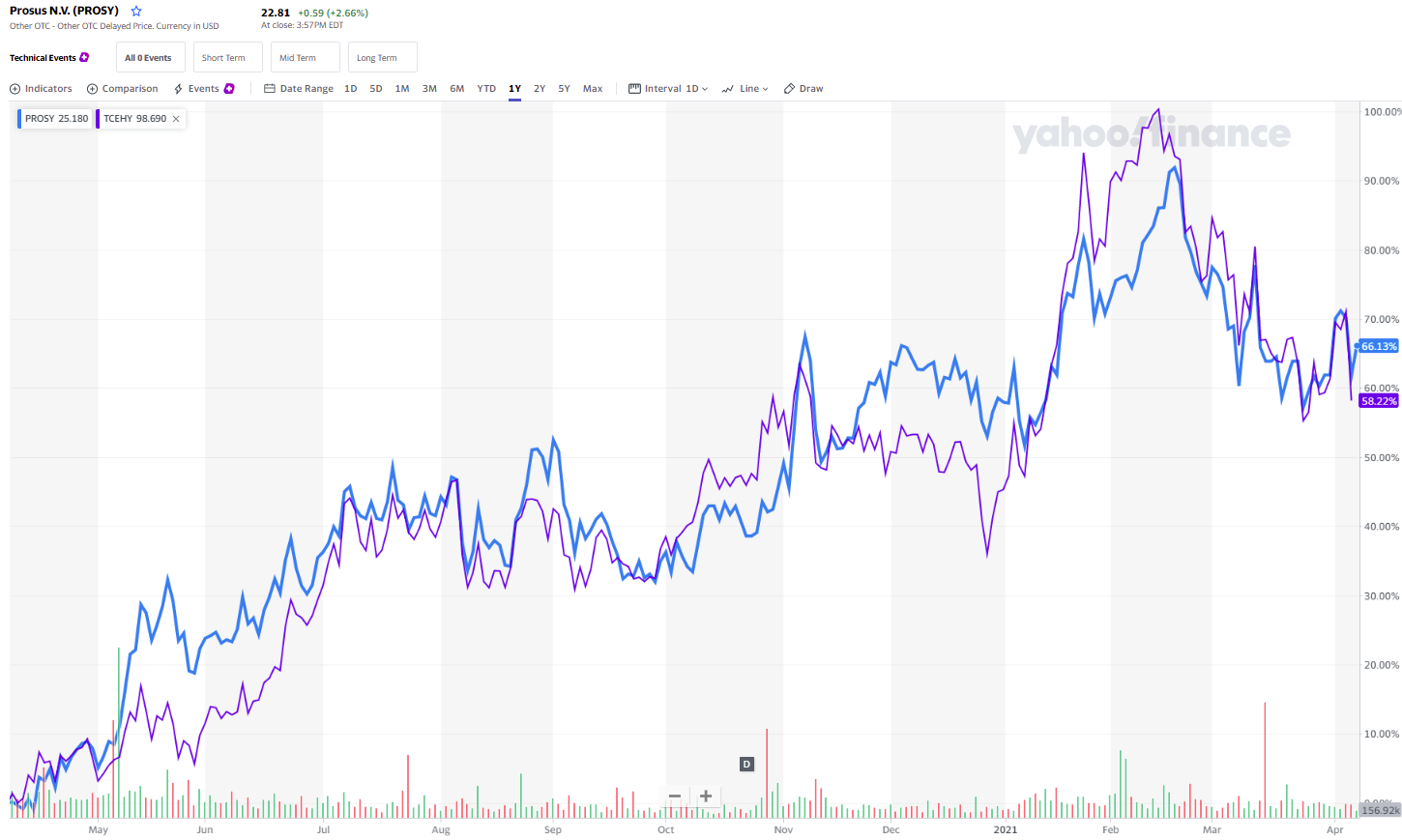 This past week, Prosus sold a mere 2% of its stake in Tencent in order to capitalize upon the huge discrepancy in Tencent's valuation relative to its own market capitalization.
The 2nd largest block trade of all time.
European tech giant Prosus (PROSY) just closed one of the biggest block trades in the modern era, having just sold 2% of its stake in Tencent (TCEHY) to raise a whopping $14.6 billion. The company vowed to not sell anymore shares for the next 3 years, but without a doubt it is on course to tap this trade once again in the future.
Before spinning off its stake into Prosus, former parent company Naspers bought Prosus' stake in Tencent back in 2001 for a cool $32 million. Today, with a 28.9% stake in Tencent still remaining following this massive sale, Prosus continues to hold a position in Tencent currently worth more than $230 billion. Ironically, Prosus itself currently trades at a mere market capitalization of $184 billion, considerably less than its remaining stake in Tencent. This is not to mention the now $20 billion in cash on hand and considerable portfolio of investments in promising companies ranging from e-commerce to classifieds worth tens of billions.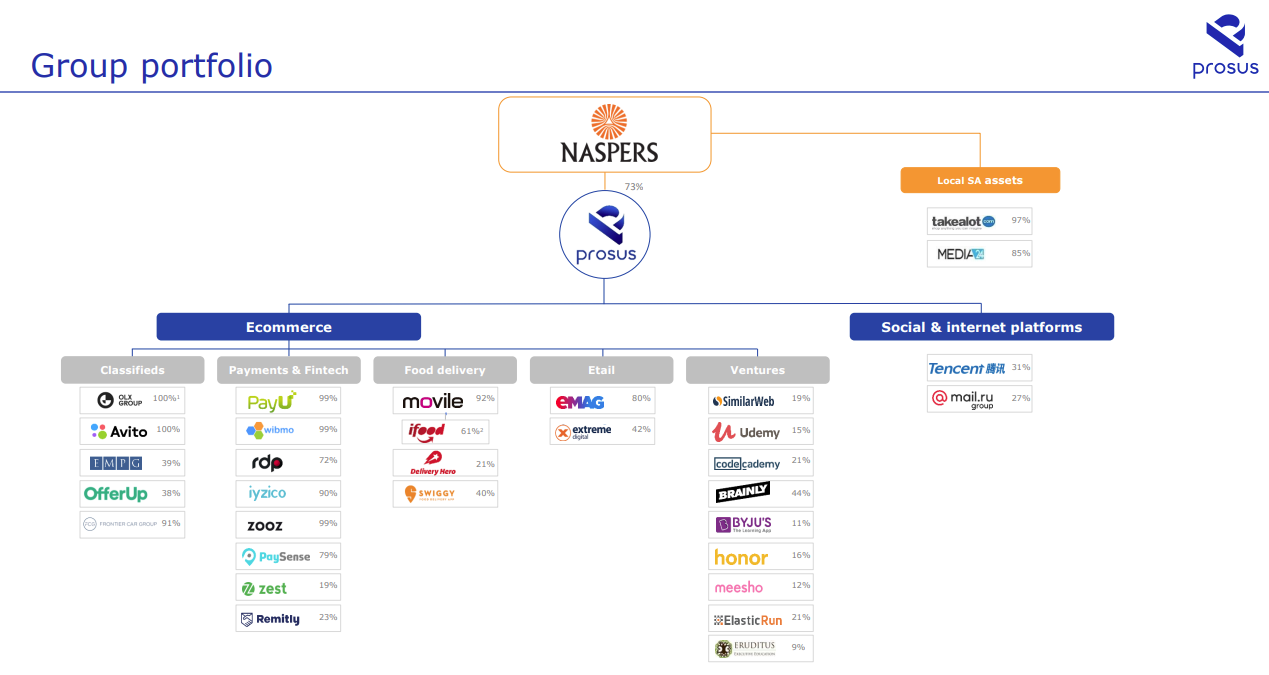 https://www.prosus.com/getattachment/Investors/Overview/Naspers-and-Prosus-results-call-presentation_Sept2020.pdf.aspx?lang=en-US
Overall, Prosus remains arguably one of the most undervalued (and surprisingly unknown) large-cap public companies in the world.
Posted Using LeoFinance Beta
---
---