A Detailed insight into Stellar (XLM) - an open network for money!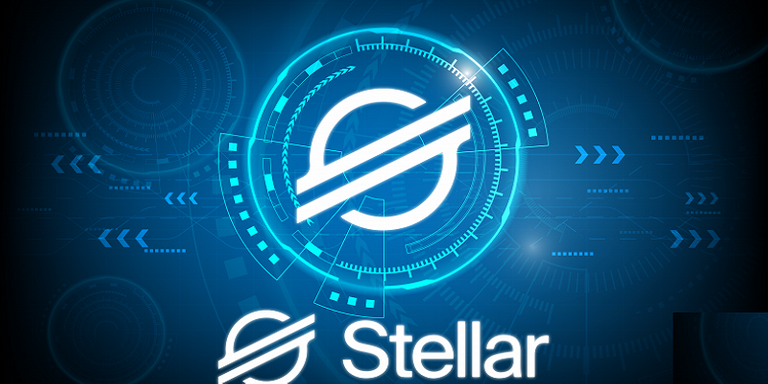 source
Stellar (XLM), it is a digital platform to convert currencies, which competes with the Bitcoin in the area of ​​payment mechanisms. The main function is to proceed, safely, quickly and easily, exchange of cryptocurrencies to FIAT money (dollars, euros, yen, among others) and vice versa, using cross-border transactions. This digital engineering project is developed by the Stellar Development Foundation non-profit foundation and they have a cryptocurrency called Lumen or XLM.
This cryptocurrency was designed to serve as an intermediary in the crypto conversion procedures. Stellar is an Open Source project of cryptoactive, they maintain a repository to store, organize, maintain and disseminate digital information, hosted on the GitHub platform. Github is a free and online repository that makes possible project management and codes version control. From this "Command Center" you can have access to the main bases of the Protocol, the central operating core, your "clients" SDK and Docker parcel.
What are Lumens?
When we talk about Lumens we refer to the main cryptocurrency of the Stellar network. This cryptocurrency is vital for the proper functioning of the Stellar platform. The Lumens make possible the money transfer around the world, quickly and in a safe way. At the beginning of the project in 2014 these tokens had the same name on the network, but in 2015, when improvements were made on the platform, changes were made and since then it was decided to change them the name so that users did not confuse it with the foundation. Lumens are necessary on the network, since they are used as an antispam tool, but they are needed mainly to make transactions. Your intervention in this process, prevents you from remaining unbalanced accounts, it also helps protect the network, avoiding cyber attacks to the platform.
This is a project that gave daily develops and as everyone is not perfect, so it has its advantages and disadvantages.
Advantages
Speed: Compared to Bitcoin, all transactions that are processed on this platform are much faster, transactions take an average of five seconds to be performed and verified.
Economic: Commissions that Stellar charges are very low if compared to other networks, such as the Ethereum network or the Bitcoin network.
Partners: Among the partners this IBM, Deloitte, Stripe, Praekelt Foundation, ORADIAN, among others. These are partners around the world who use Stellar's technology to integrate it to their institutions and improve their processes.
Expandable capacity: The protocol was designed so that it can be expanded, so you can add support to the payments it manages and this makes the Stellar platform much faster and flexible.
zero mining: This system does not use mining for your verification process, instead uses a protocol developed by them called '' Stellar Consensus Protocol (SCP) '', this protocol allows the connection of nodes around the world for the Verification of transactions
Scalability: The network is highly scalable, to the point of handling 2 thousand transactions per second, the developers are still working to carry that number to 10 thousand transactions per second by using the Google cloud service.
Disadvantages
It is not totally decentralized: 90% of the tokens are in the hands of the Foundation, this remains decentralization, as well as raising suspicions among its users.
Comparisons: Stellar Lumens is compared to XRP by the way your goals work, however companies do not work together and are totally independent. XRP focuses its cooperation with the big banks in the world, while Stellar Lumens is more open to the possibility of working with all types of company.
• Cost per transaction
Each XLM transaction in the Stellar network, has a cost of 100 stroops, which is approximately 0.00001 XLM; This payment is used to prevent malicious people send spam network and thus guarantee adequate operation.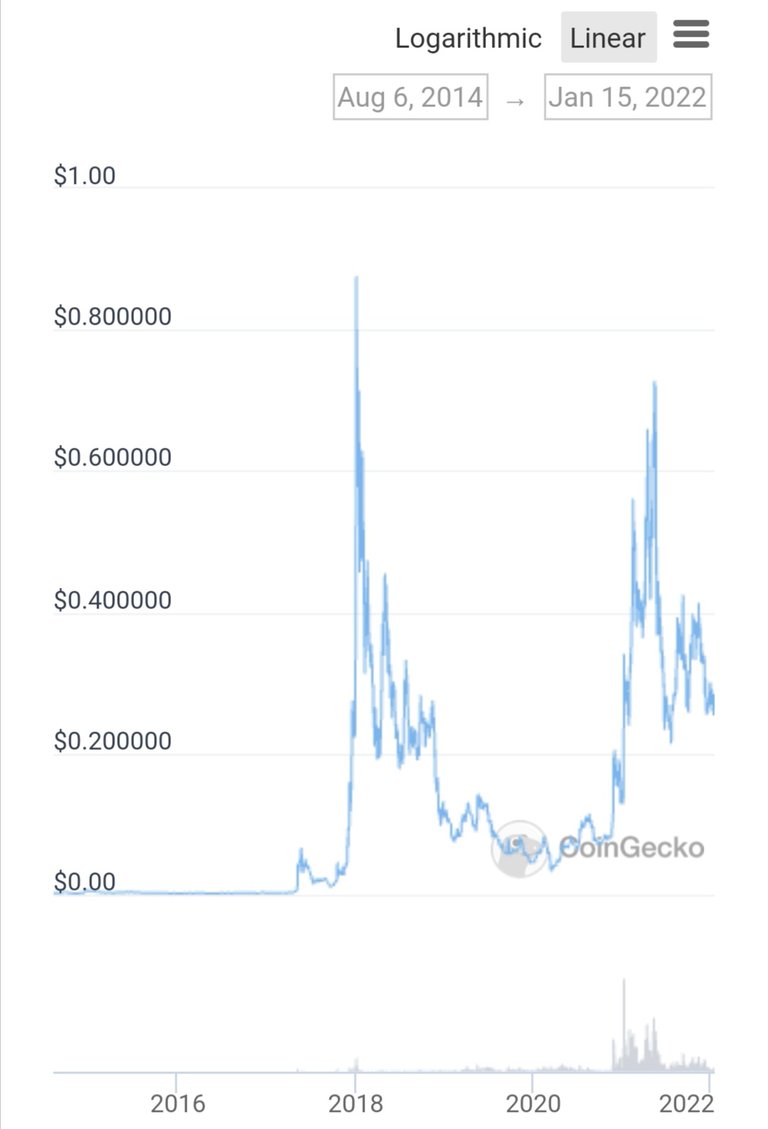 source
At the beginning of 2018, XLM reached a historical maximum of $ 0.9, unfortunately after that came the bearish market and as a result became one of the cryptocurrency that had the worst profitability of the market. XLM suffered a fall of more than 90% of its best historical value. As of 2019, the price remained rowing between $ 0.07 and $ 0.15, it was not until December of the year 2020 that the price began to climb reached $ 0.7, which represents a climb of approximately 1000%, of course, this percentage will depend on the point of Buy each user.
At the time of writing this post the cryptocurrency has a value of $ 0.26 which represents approximately 70% less than its maximum historical price, it has a total maximum supplies of 50 Billion tokens and there is 25 billion XLMs currently in Circulation and currently ranked at #30 on Coingecko Marketcap.
Posted Using LeoFinance Beta
---
---