Bitcoin - The Serial Killer! 🤑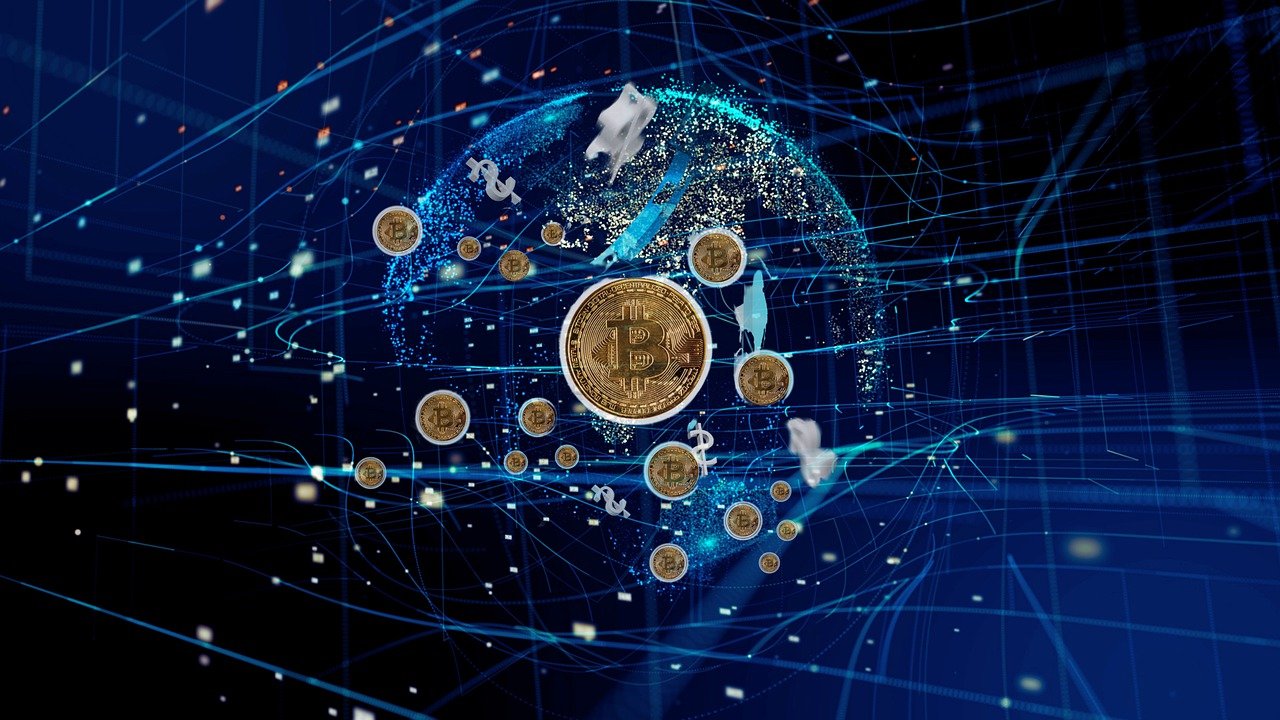 source
Bitcoin Soars Again Hitting All Time High after a point of strong resistance and jumping back strongly, Gaining the strong dominance better than ever. But is it anything new? Am I Surprised?
Definitely No, it's Bitcoin we are talking about afterall. Bitcoin is inevitable. 100k target is very near and It is No Doubt a Serial Killer. A new sensation into investments and financial world. Now as we are moving closer to 21 Million total supply of Bitcoin, we can definitely feel the Heat around and BTC Bull is getting ready to hit new heights.
Bitcoin Futures ETF Approved, Great things are expected.
First Bitcoin Futures ETF Lists In U.S. As Second-Highest Traded Fund Ever
What do I think about Bitcoin?
Well it is the Most Popular and widely Accepted Cryptocurrency Worldwide. With around $1.2 trillion Marketcap and a powerful dominance of approx 45% on CoinmarketCap, it speaks for itself. Bitcoin is the leading face of cryptocurrencies and one of popular forms of online virtual payments. Now as Global Major Economies Started giving due recognition to cryptocurrencies and the Recent move of El Salvador to accept Bitcoin as Legal Tender made sound worldwide. A great many People as well as regulatory bodies are showing interest in Bitcoin lately.
When I found out about bitcoin ?
It was in late 2013, i just enrolled into college and mostly spent free time on Internet finding ways to earn money online, lol🤑💰😂. Back then there was so much craze of Online surveys, online Ponzi Schemes, affiliate marketing, Click and get paid such stuff. Even after toiling so hard on these sites, I hadn't any success. Then one day just randomly I came across Coinbase, I came to know about Bitcoin and Cryptocurrencies. I created an account on Coinbase and bought my first BTC from funds I got for college fees. I bought 5 BTC somewhere around 200$ and just in a month sold all around 300$. I was very happy back then, yeah I know I was a fool, but I was only 19, I hadn't any knowledge, experience or such high vision but seriously I regret it alot. 😏😳
Why bitcoin is so expensive?
Ha ha, this one is quite painful for someone like me who literally watched Bitcoin growing from 200$ to 65000$ today. Its totally unbelievable and unrealistic. But It's reality and it's all the Bitcoin. And don't get shocked if I say that $65K is still cheap if someone is looking for investment. Because Bitcoin is just getting started. Its all because of its Limited supply of 21 Million and its increasing popularity day by day. Everyone wants to hold it and they will be the greatest gainers in the future.
How bitcoin changed my life or the life of people?
Bitcoin made me believe into new possibilities, New Investment opportunities, and New Way I look into finances now. Bitcoin has definitely changed the Virtual Payments and dependency of people only on Fiat Currency. Bitcoin was the origin of new technologies like Blockchain, DeFi etc. Bitcoin led to pave a easy way for new cryptocurrencies and now cryptocurrency is not a suspicious asset, it is becoming priority of people over traditional investments like stocks, mutual funds and gold. But Most importantly Bitcoin introduced me to a world of new possibilities, a world of being financially independent and earn a passive income. I am glad we have Hive Blockchain making that dream true and creating new world of opportunities. 😊
@elwaldo420 shares a nice post on sharing his thoughts on recent Crypto Boom, see here
Even with the regulations of the Chinese Government, or the SEC in the United States, users have been able to overcome the limitations that governments impose on their respective jurisdictions, the reason is very simple, most governments see with bad eyes in general terms the crypto market, because they see that national currencies, FIAT money, will lose monopoly as the only references at the time of financial transactions.
My entry for the DCC contest organized by @clixmoney, check out the contest post here
Let's support #bitcoin 😊
---
---