It's All BTC Game or A New Beginning in Crypto Market?? 🤔🙄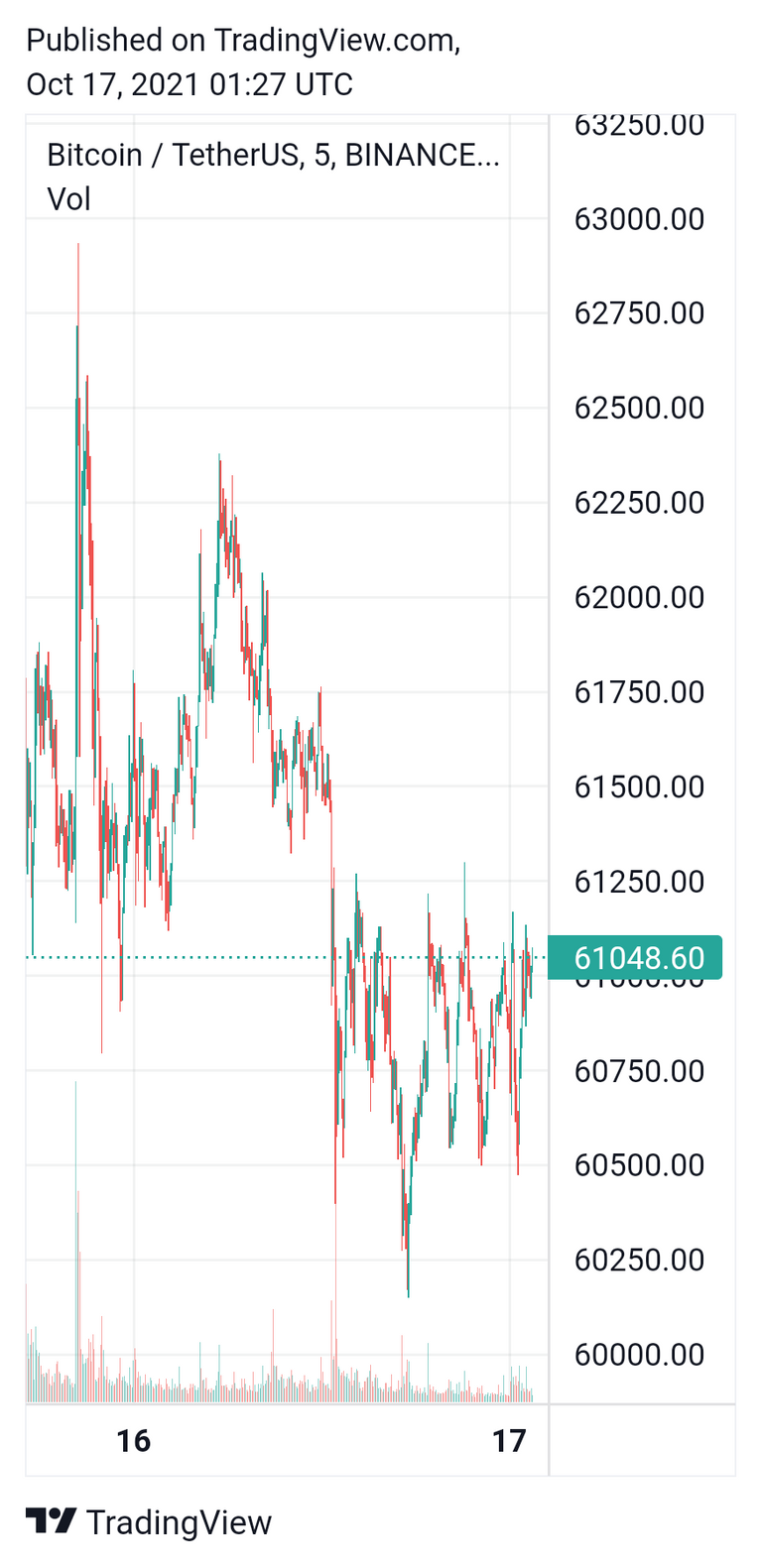 source:tradingview.com
Wow.. BITCOIN has been going back and forth between 61k and... I thought it was really over when it was around 30k last month. When it starts to rise, it is the bitcoin that rises faster than you think.
Looking at these things, it seems that it is difficult and difficult for the ants to defeat the forces that take as much as possible from the general ants and prevent them from entering again. If you look at the daily peak, it looks like it is climbing really strong..
Looking at the main peak, it seems to be a chart that is looking forward to seeing how much higher it will rise once ATH is recorded.
Now that the Bitcoin futures ETF has also been approved by the SEC,the United States has become number one in bitcoin mining, I wonder if the US-led Bitcoin rise will be really different from what it has been before. These days, the rise of altcoins is expected to follow after the tremendous rise of Bitcoin.
If we look at recent hot news headlines this week that might aid to BTC rise, as follows:
Bloomberg says it will not oppose SEC Bitcoin futures ETFs. Coinbase hopes to establish a separate cryptocurrency regulator instead of the SEC.
Atlanta Fed President: "If a stablecoin is commercialized, it will be pressured to issue CBDCs" Australia's 5th largest pension fund "small-scale investment in cryptocurrency" BTC.com suspends service for Chinese users. Coinbase Announces Digital Asset Policy Proposal.
Citigroup CEO said "Approaching cryptocurrency cautiously.. The underlying technology is interesting"
Following Dogecoin, Shiba Inu Coin has been showing tremendous trading volume and price increase recently.
The Shiba Inu (SHIB) coin is a coin that made a Shiba Inu dog as a mascot based on the Doji Yearbook, and Binance also evaluated it as an 'experiment to build a decentralized community'.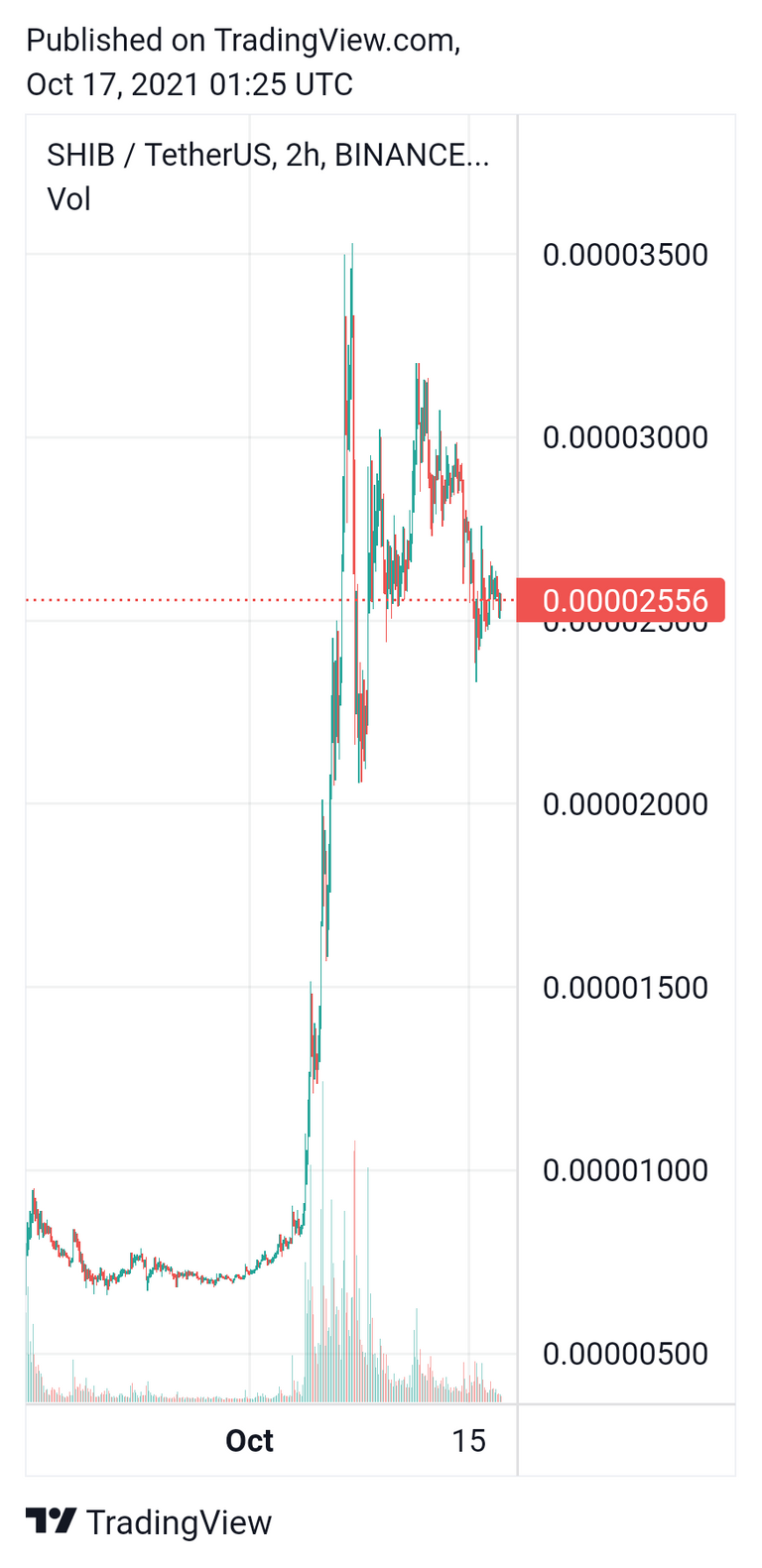 source:tradingview.com
In April of this year alone, it was around $0.0000001, but in May, it rose 300 times to $0.000035, then plummeted again and flattened between $0.000005 and $0.00001. has passed...
If you look at this... No matter what technology is good, what is listed somewhere, the yield is good, and it doesn't matter... Cute is the best,lol
SHIB currently has a market capitalization of $1.2 billion, beating Bitcoin Cash to rank 16th in market capitalization, while Dogecoin currently ranks 10th in marketcap
SHIB became a hot topic when Ethereum co-founder Vitalik Buterin donated $1 billion worth of SHIB Token to the Indian Corona Relief Fund.
Are you a Shiba Inu Holder?
Posted Using LeoFinance Beta
---
---