What is WEB 3.0 ?
I was exploring the https://hive.io/ website yesterday and read there,
The Blockchain for Web3
That got me interested into learning more about it and I did some research and analysis which I wanted to share with you all. Thanks to Web 3, we have fast, scalable and powerful HIVE Ecosystem.😊
It seems to have a lot of cases of referring to Web 3.0 while talking about the contents of the blockchain, and the trends to the future.
I think it's a powered-form network, WEB, I wonder what it looks like that entity.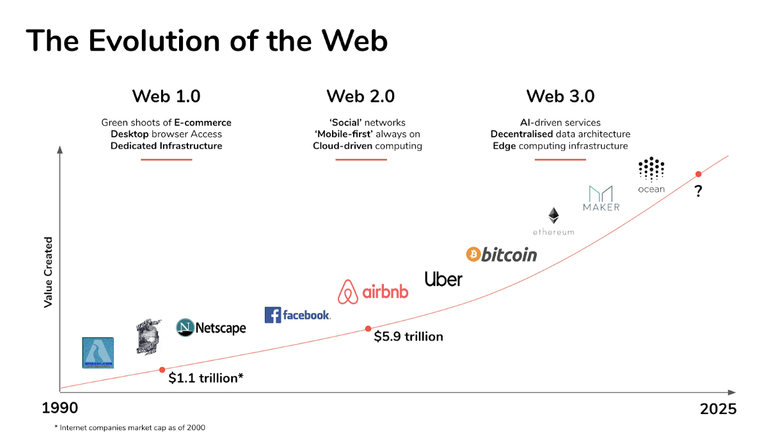 source
By WEB 1.0, until the 2000s, the main acts in Web was to accept the information of the author that created the information. Classify into the time of reading.
Web 2.0 is the time of "reading, writing". On social media, users spontaneously start or respond to and respond and communicate. As a result, the digital experience will begin to expand.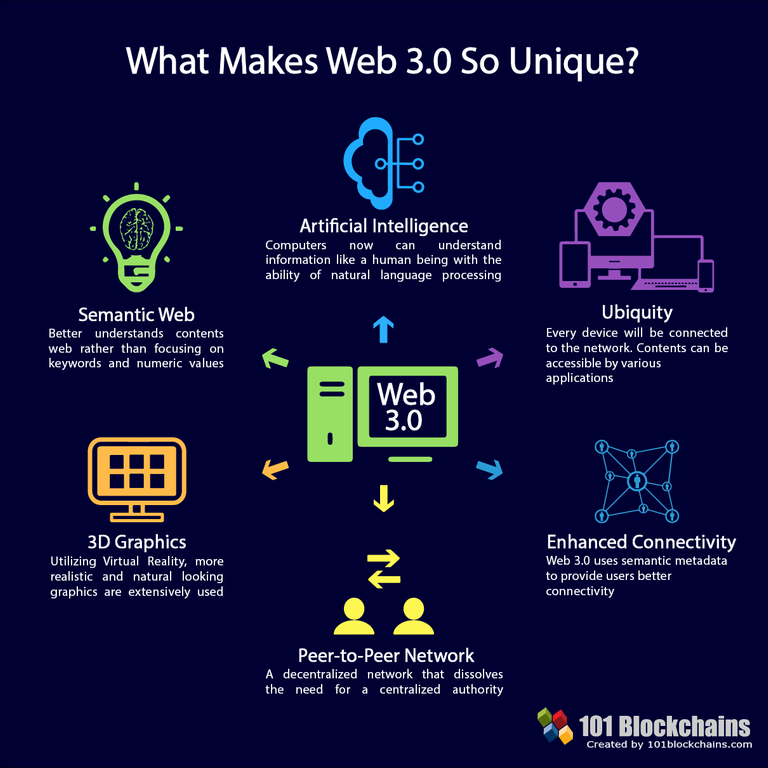 source
Web 3.0 refers to the time of "Read, Writing, Owners". In the quality and experience of mutual communication, the boundaries of reality are improved to the level of starting to begin to be ambiguous.Simply owning digital assets, not mutual communication, and everyone will participate in operations. Assets will not be owned by specific companies. Defi, P2E is here.
Currently, we report that Web 3.0 is already started with DEFI and NFT.
However, it seems that the foundation for mature and completing Web 3.0 is still lacking. DEFI, NFT, etc. are in progress for fast start and completeness as application, but the protocol and infrastructure still are still required for Web 3.0.
The infrastructure that is a powerful foundation is a reliable, fast blockchain / network, and the infrastructure that is freely implemented with a contact with Artificial Intelligence. While complementing the disadvantages of existing, it is attracting attention to lower costs and increase the speed and raise the reliability. And protocols such as blockchain, offline, heterogeneous block-based human information delivery, storage and development, are also required to attention.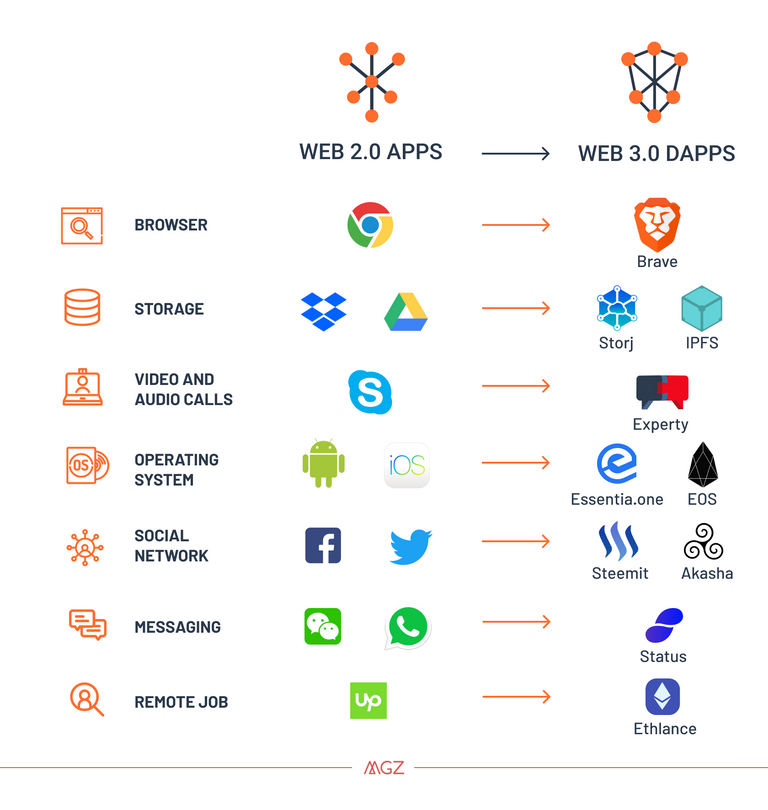 source
All necessary infrastructures are connected and naturally fused as water, so that the distinction between the real world is ambiguous, and the information is faster, the ownership of the digital asset, and the transactions of digital assets are natural, and have contact with the real world, I think the Web 3.0, which exists in the infrastructure that the foundation infrastructure and the application that realize it is close to WEB 3.0.
References:
messari.io
medium.com
Posted Using LeoFinance Beta
---
---