Finishing Up Festival World Tour + @risingstargame Pack Opening
Eight more Missions and will finally posses FTB4 Stephie making up "The Risers" band in the game. This is a 52 week long NFT creation process that involved the community in the process. I am happy to be a part of this process enjoying the lack of fees and the overall journey. I think the current prices are undervalued considering the prices of individual Wristbands that goes into creating these Cards.
The current supply is as follwoing:
FTB1 Dougie - 123
FTB2 JoJo - 105
FTB3 Gizmo - 75
The numbers are going down and the final FTB5 The Risers will become even rarer. This is good news for those of us who went through the whole ordeal :-)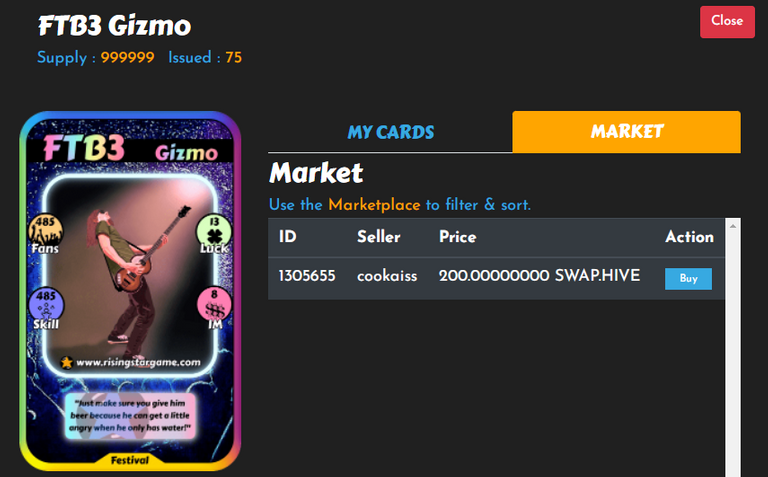 The Manual Process Takes Some Time

There are many parts of @risingstargame that can be taken care of through smart contracts. On the bright side, we do have less room for some hack or smart contract mishap. Yet this comes with the cost of decentralization and antifragility of the project.
A Lucky Booster Pack Opening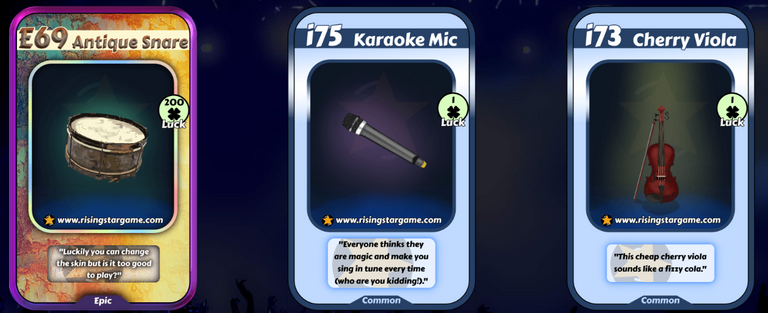 This was one of the rewards I received and not one that I purchased. Based on the market price, I can almost buy 3 Booster Packs for the value of E69 Antique Snare. I would rather have this stick around in my collection. I don't have plans to sell my Cards any time soon.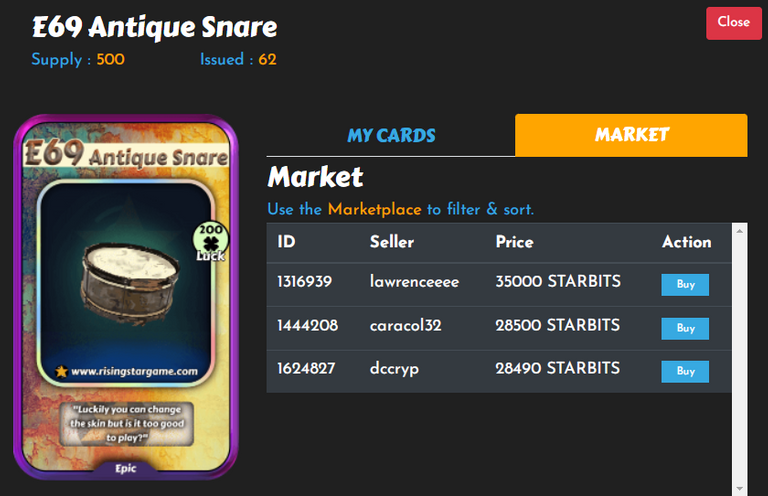 Make Sure To Do Your Missions While Available
The cost of Wristbands can go up several times what it would have originally cost you. Learn from my mistakes and make haste in the eight remaining Missions.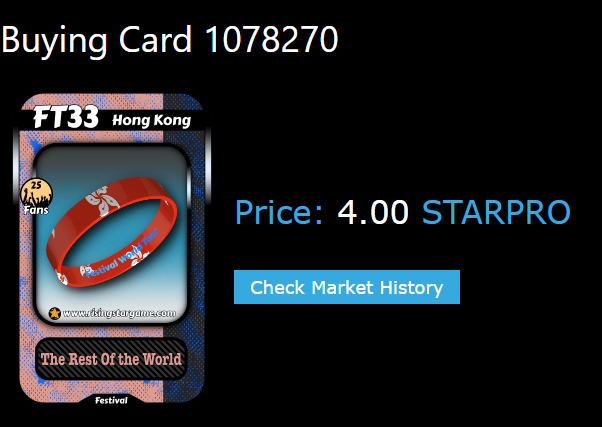 Happy Gaming! Happy Investing!
Posted Using LeoFinance Beta
---
---