I Have Completed My First Ever Music NFT on HIVE and Made 1.86% Back
I have already given a heads up before making this purchase. If you acted early enough, you should be a slightly richer person right now. This is another first time for me on HIVE blockchain. There are many 1st events I have had on HIVE. The features and the community around is the reason why. I have been an early player of @risingstargame and I have finally made my first Music NFT with the game.
Rarer Than An Image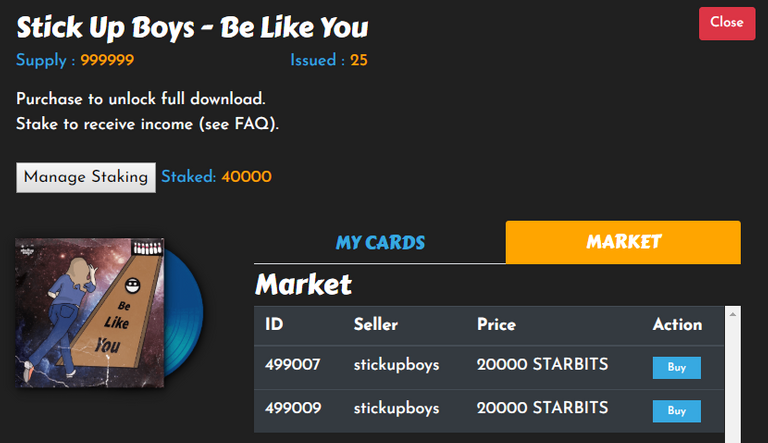 There are so many NFTs around in the cryptosphere. There are even cases of plagiarism and many more rabbit holes that are painting a negative image for the market (almost as a counter to the baseless hype) in many regards.
Creating original music is much rarer than creating a piece of modern art that looks like what a kid would draw on Microsoft Paint. I had liked few songs by @stickupboys and finally settled on this NFT.
Cashback For My NFT Purchase/Investment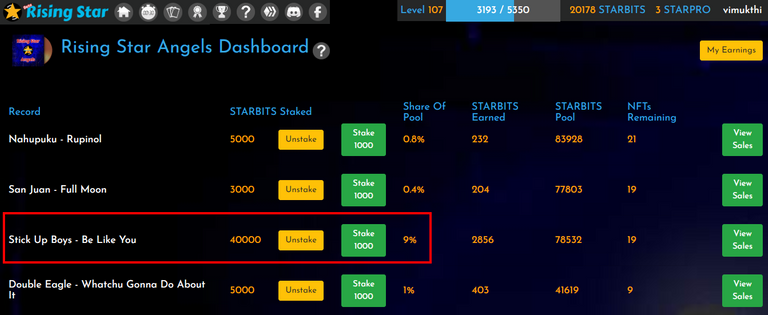 I am doing this more as a purchase without expecting too much as an ROI. I have already made good returns in many other ways. It still doesn't hurt to stake STARBITS to earn few STARBITS back.
Earned 1.86% Back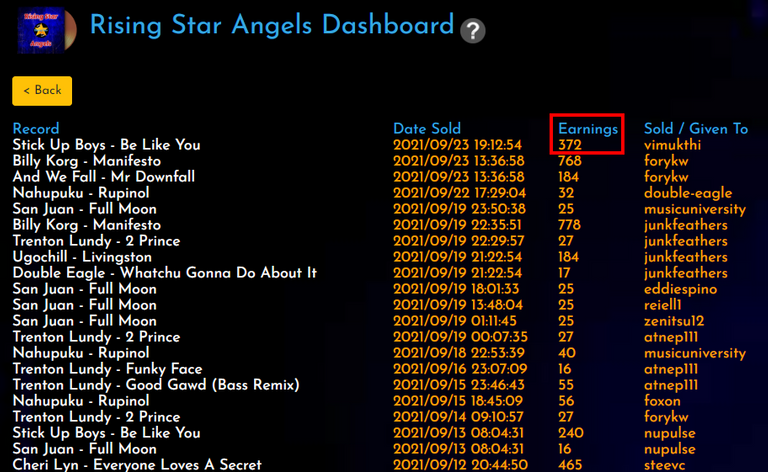 There will be further earnings when others keep purchasing copies of the same NFT. I have no plans to unstake in the short term. It's not like I have an urgent use for STARBITS at the moment)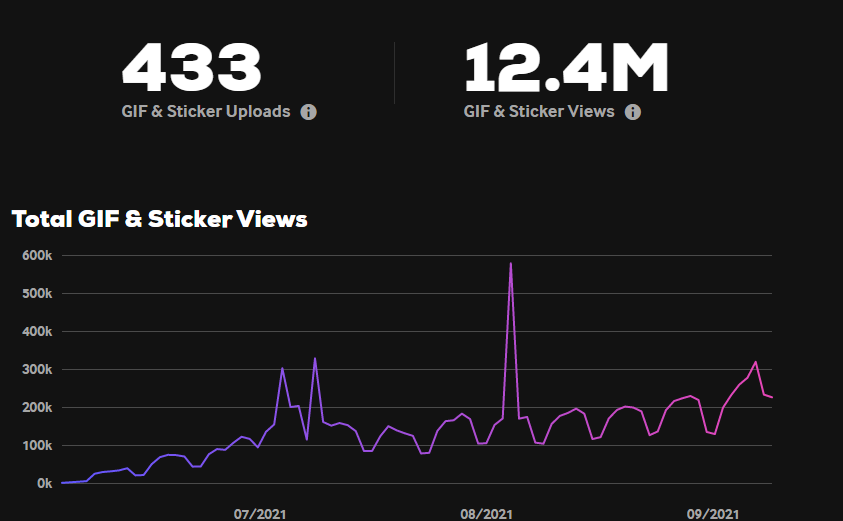 If you are concerned with making an ROI, how about betting on some creators who have had a long term presence in multiple platforms (See: https://linktr.ee/StickUpBoys) instead of random nobody who learned to use MetaMask. Clikc on the link above to see their work. @stickupboys are real hard workers and doesn't look like they will be disappearing out of blue.
Another HODL

I have no plans of selling in the short term. This was a small investment of 20,0000 STARBITS that won't even cover the transaction fees on Ethereum. This is only $4.48 at current market prices. You too can enjoy these amazingly cheap features on https://www.risingstargame.com If it comes to a point where there will be a sale, it will be after some significant price appreciation. This is my first NFT Music purchase. I doesn't hurt to hold on to it.
Happy Investing!
Posted Using LeoFinance Beta
---
---