I'm Doubling My Offer for FT33 Hong Kong + Need for Bidding Market on @risingstargame Taking Inspiration from Other DAPPs
I have been participating in Festival World Tour and I have s far only missed out on FT33 Hong Kong. Around two weeks ago I made a post expressing my willingness to spend a good 80,000 STARBITS to get the Card. So far no offers have come from FT33 Hong Kong owners. Maybe they did not even come across my offer.
I'm Offering 160K STARBITS
This is already 100K above the price for the latest Card that currently has less than FT33 Hong Kong . Feel free to compare prices with other Wristbands. You will see that I am making a good offer.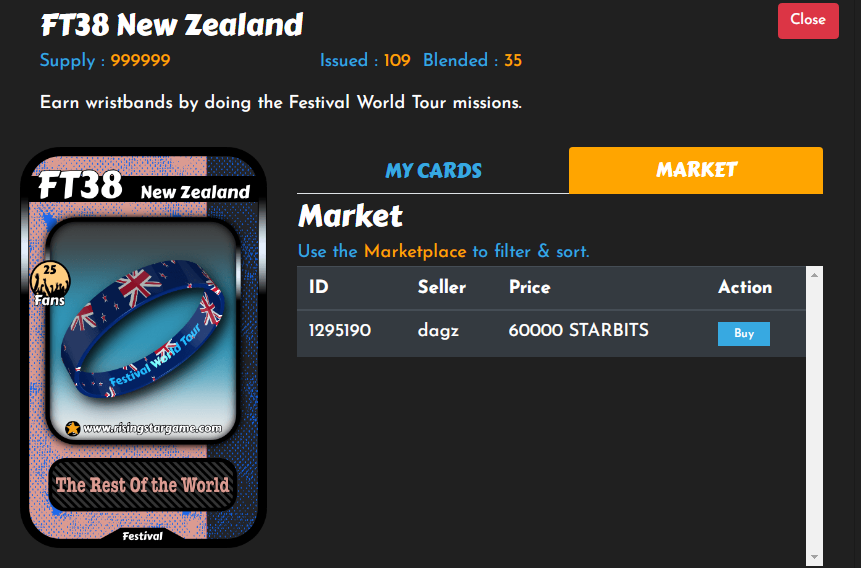 A Bidding Market Would Solve This
We can learn new tricks from other successful DAPPs on HIVE. @splinterlands is so far the biggest success on HIVE going on to become world's #1 DAPP based on Daily Active Users. The solution I'm looking actually came from @peakmonsters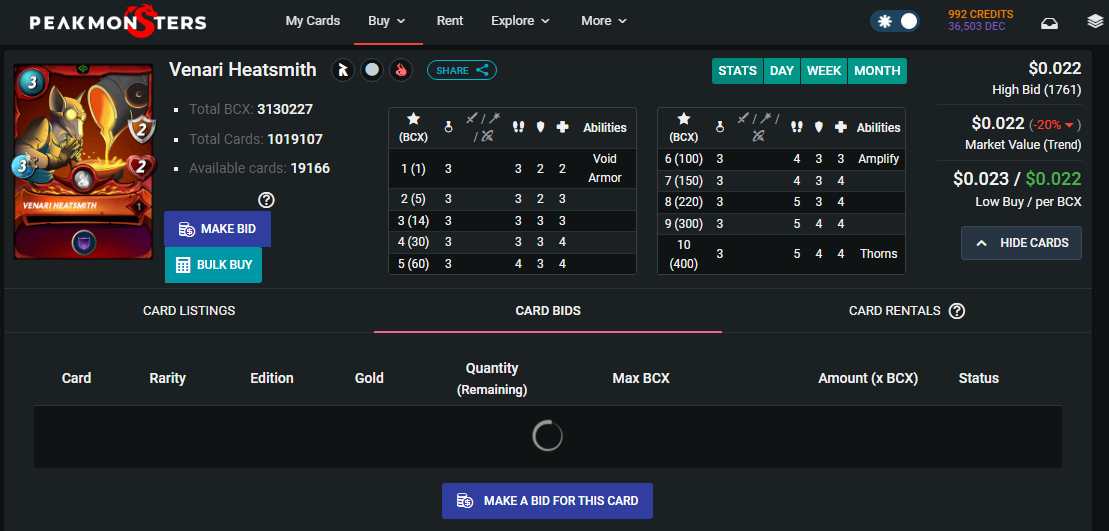 A Similar Feature Available for @dcitygame
As you can see, this feature can help users communicate their buying interest within the game itself rather than trying to find deals at other places. Functionally this is like an order book for NFTs

Better UX Can Lead to More User Activity
We don't have to always reinvent the wheel or come up with something completely radical. An implementation of an existing feature can help to create a more vibrant market. If there is already a third party solution for this; let me know in the comments. You can get started with the game here.
Happy Gaming! Happy Investing!
Posted Using LeoFinance Beta
---
---