Axie diary #17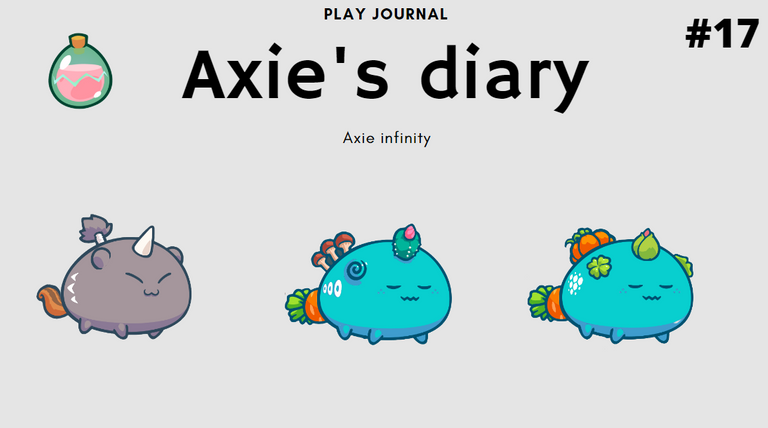 Introduction
Today was a pretty good day, I managed to level up a lot even playing against my team counters but regardless I managed to win because of my mech's cards luck.
Opposing teams
As I said, most of me took counters from my team like birds or fish that attack from behind and kill my mech before I even manage to kill the enemy tank, making it difficult because it's where most of my team's damage is concentrated.
Win and loss
I played the 20 energies in pvp and of these I managed to win 12 and lose only 8, going from rank 1220 to rank 1280 and I hope to soon reach 1300 and above.
Current game view
Honestly, I'm a little discouraged with the slp situation, even if the price has gone up, the reward has dropped, so I'm not sure if it's worth it or not to invest this time for little return, I'm just confident in the battle v3 that I hope to save the game.
That's it for today, thanks for reading this far. To the next :)
---
---