Axie diary #18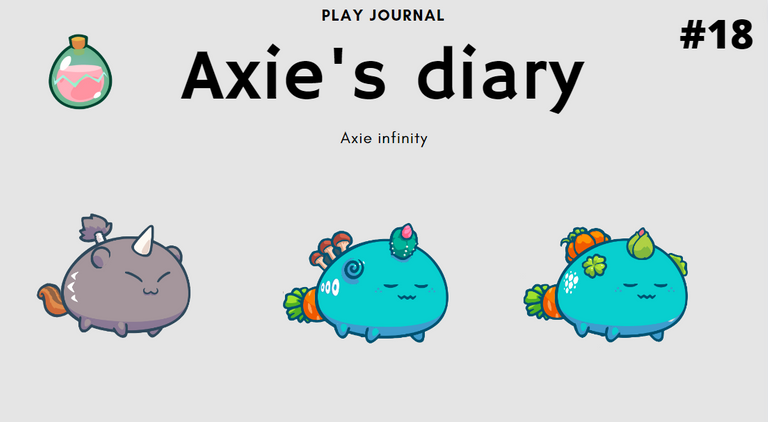 Introduction
After a while I'm back to post the axie diary again, and today was a very good day, I didn't get any counter from my team and I managed to rank up considerably a lot, and I'm happy with that
Opposing teams
I took different teams in today's team and luckily, none that countered my team.
I played against several with 2 plants and a beast, which I have an advantage for having a faster mech than beasts in general.
Win and loss
I was only able to play 18 of the 20 energies today due to lack of time, but of those 18 I managed to win 11 victories and lost the other 7.
I went from rank 1100 to rank 1180 and I'm looking to climb more and more.
Current game view
I'm a little discouraged to continue playing axie with the current situation of the game, around the rank 1200 that I'm at, I end up not earning almost any money as I was used to before, but we remain firm in the decision, even more so now that I have my own team
That's it for today, thanks for reading this far. To the next :)
---
---