Another 100$ Airdrop just for Holding $SWAP Token ! 🤑
Morning HODLers,
Just a quick post to tell you that I got a 100$ airdrop worth of $COIN.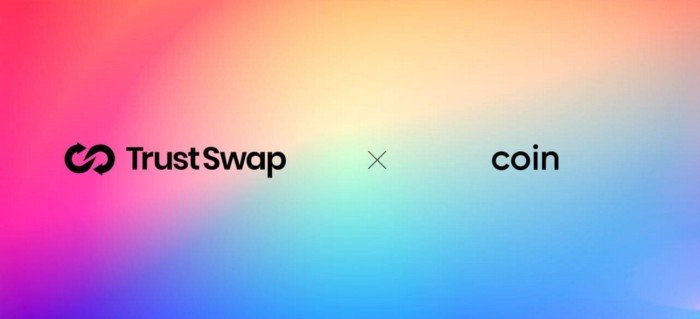 You can see the Trustswap + Coin announcement there
This project was first in the Trustswap's launchpad a few weeks ago and now we got the planned airdrop !

What is $COIN?
Coin, a US-based FinTech startup founded by Microsoft alumni, who is launching their premier product, the Coin Exchange, has announced today that they will work with TrustSwap to aid in the execution of their liquidity token offering on November 19th, 2020 at 9:00 AM PST.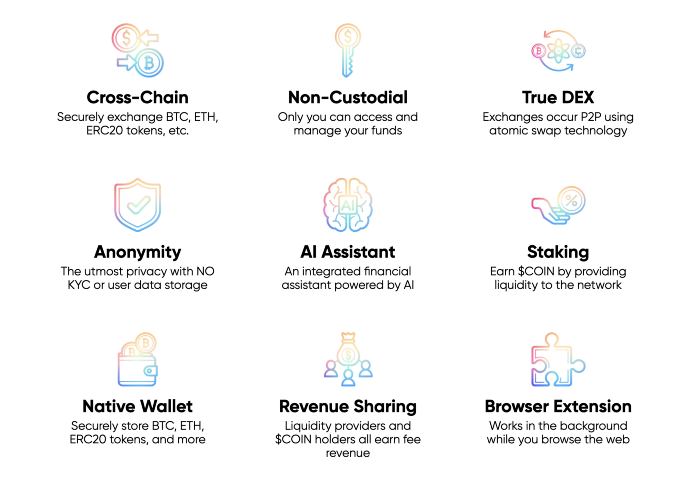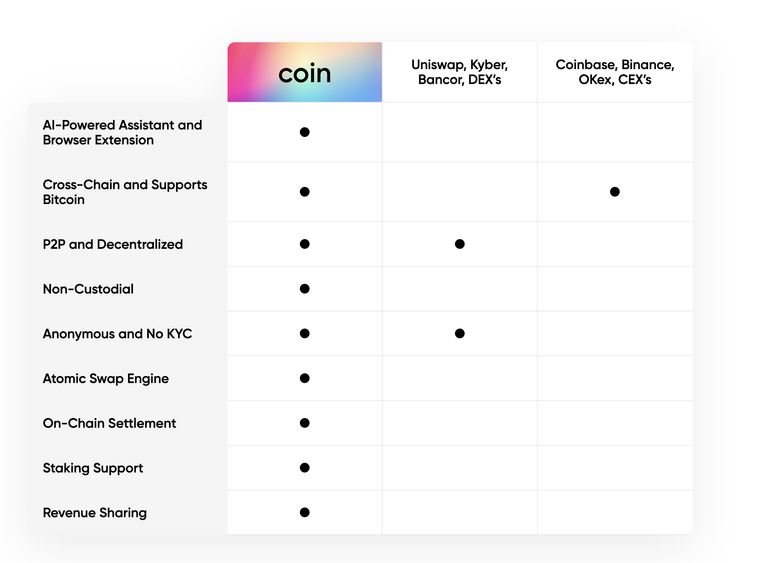 They plan to launch the project in the end of December: https://coindefi.org . The team has some good advisors and members
Coin is led by a team of Microsoft veterans and prominent advisors including Alex Mashinsky, founder of Celsius Network; Christina Apatow, founder of FetchyFox; Jeremy Gardner, founder of Augur; as well as Pete Cashmore, founder of Mashable.
I think I will just keep the airdrop, who knows what could happened next as they seem to have grand plans 😃.
Airdrop metrics
*1.5% of COINS total supply will be airdropped to SWAP holders with a DASH Score (Daily Average Swap Held) over 2000,
and 0.5% will go to the TrustSwap Foundation Fund.
DASH Score is kind of your SWAP Holding multiplied by how long you hold for.
$COIN Token offering
Anyone is eligible to participate in the COIN token offering, granted they meet jurisdictional restrictions detailed below. If the COIN token offering becomes over-subscribed through raising over $2.4M, anyone holding (or staking) over 2,000 SWAP will be given priority entry and will be eligible for double the individual max-cap allocation.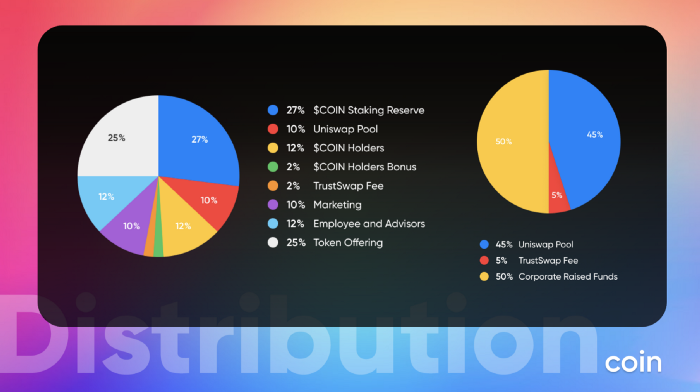 What I like about my SWAP staking is that it gives me the possibility to have participated in this project if I wanted (I probably should have and sold right away for a 2.5-3x profit hehe).
I have been quite surprised with $SWAP and the team as they have been delivering quite fast on the SwapLock, the Trustswap staking portal, the launchpad, new projects coming in and there are new milestons reached every week !
Even the price is now >0.5$ for a few weeks ! Oh yeah I forgot, you can earn c,15-20$ APY by staking your tokens !
This is not Financial Advice, DYOR

➡️ Youtube
➡️ Twitter
➡️ Hive
➡️ Publish0x
➡️ UpTrennd
➡️ Read.cash
➡️ LBRY
➡️ Spotify
➡️ Be paid daily to browse with Brave Internet Browser
➡️ A secure and easy wallet to use: Atomic Wallet
➡️ Invest and Trade on Binance and get a % of fees back
➡️ Check out my video on Unstoppable Domains and get 10$ off a 40$ domain purchase
➡️ Get 25$ free by ordering a free Visa Card on Crypto.com using this link or using this code qs4ha45pvh


20% of this article rewards wil go to the @hodl-fund account in order to support HODL Community Initiatives.
Find out more about HODL Community: Crypto Social Community and by following our community account @hodlcommunity

If you would like to delegate some HP to our community and support us; we give you back 90% of the curation rewards on a daily basis ! APR > 12% !
500 HP - 1000 HP - 2500 HP - 5000 HP
Make a good APR Curation by following our HIVE trail here
---
---