Bitcoin is holding its ground in this bear market!
Hi HODLers and Bitcoiners,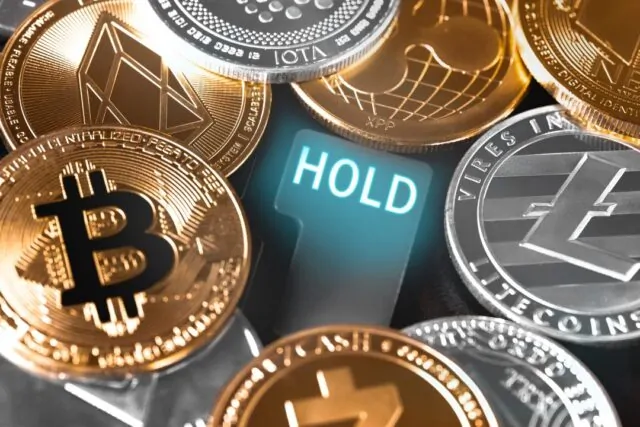 Image source
As I was looking at stocks and bonds markets and the slow bleeding happening there, I couldn't help but think that Bitcoin was holding its ground in a much better way!
Then I saw other Crypto and mostly Bitcoin OGs noticing the same thing.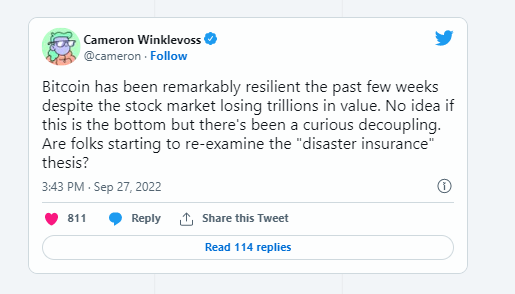 Compared to last week, Bitcoin has risen 3% while the Nasdaq 100 and S&P 500 each lost 1%
Performance of the past 3 months show that:
Bitcoin has gained 1%
Nasdaq 100 lost 3% and
S&P 500 lost 4%
IntoTheBlock calculated that Bitcoin is still closely correlated with the Nasdaq 100 and the S&P 500—both at 0.7 (If Bitcoin was entirely correlated, it would have a score of 1)
It used to be 0.9 during end of august and the first week of September.
Unusual_whales noted that
"It may be a lead-lag effect,"
"Hard to say given that the market itself shifted so much this week."
"Historically, BTC has not been highly correlated with the stock market, so it's always possible that the tides are starting to turn back towards lower correlation. But at this point, the data does not show significant detachment."
I remember a time when BTC was not correlated to Stock markets but this was a few years ago. If Stocks Market continue to dip and Bitcoin show a better resilience, there might be some new narrative building up and taking us on another journey.
Time will tell...
Latest articles
Posted Using LeoFinance Beta
---
---