Debt Ceiling dealing is pushing Cryptocurrencies higher

Hi HODLers and Hiveans,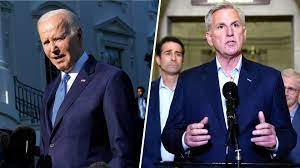 Apparently, we got a deal on the Debt Ceiling! This will make the Bulls happy and Bears might have to take at least some short term pain.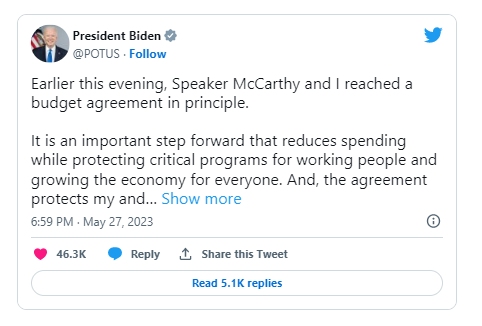 Yellen acknowledged there was a "big gap" between Republicans and the president on raising the debt ceiling.
One sticking point, according to Biden, was
"wealthy tax cheats and crypto traders" that he said shouldn't be protected under a deal.
We do not have all the details yet but it seems the deal would mean less future spending by the US. Hopefully they will get their deficit and debt under control by then but this probably won't be the case.
In the meantime, Cryptocurrencies and Stock Market might benefit from this good new. At least in the short term...
Bitcoin is up more than 5% in the past 24 hours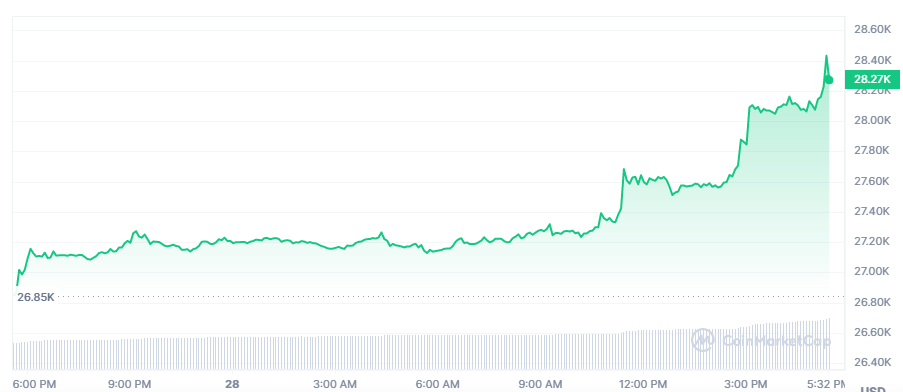 I have a feeling this is a "Sell the news" type of event as the market has been rallying the past week already. Same issues remain, consumption slowing, interest rates are slowing down price economic activity and especially the housing market.
What do you think?
Stay safe out there!
Previous Articles
Posted Using LeoFinance Alpha
---
---