DeFi State of the Market!

Hi HODLers,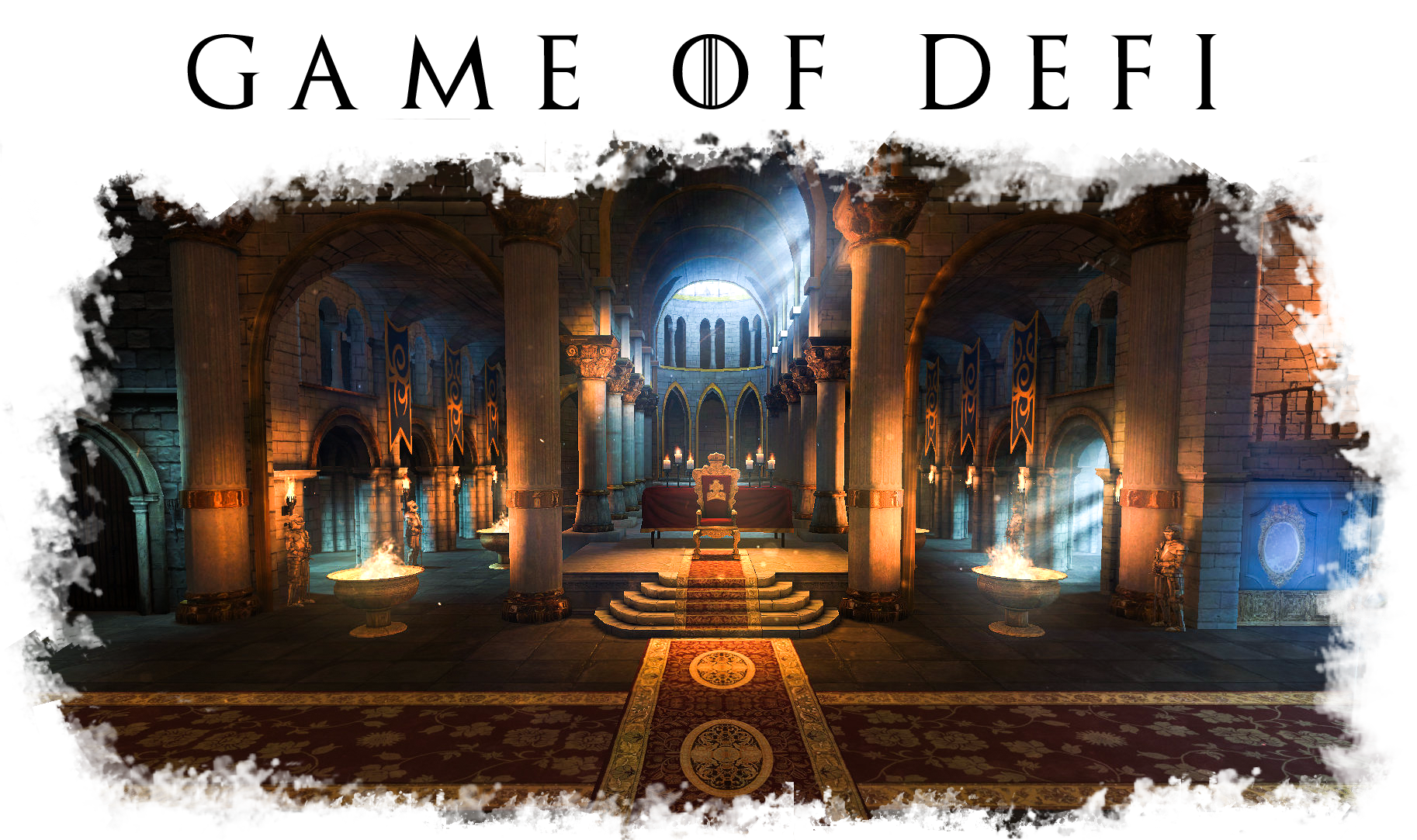 Just a quick informative post to check where we are in terms of DeFi competition.
First of all, Ethereum dominance is still falling and this fall seems to even have been increasing lately.
Ethereum dominance is now c.54% compared to c.63% on January 2022!

Top 10 (by TVL)
There has been a lot of volatility in this ranking as Fantom shot up 2 weeks ago with the launch of A.Cronje's DeFi masterpiece Solidly! Fantom network reached #3 along Binance Smart Chain.
Unfortunately, he later ghosted out all his projects and Fantom took a hit as a whole. Fantom went back to its long term spot of #5 and suffered a 37% 7D change of TVL. Oh Crazy DeFi !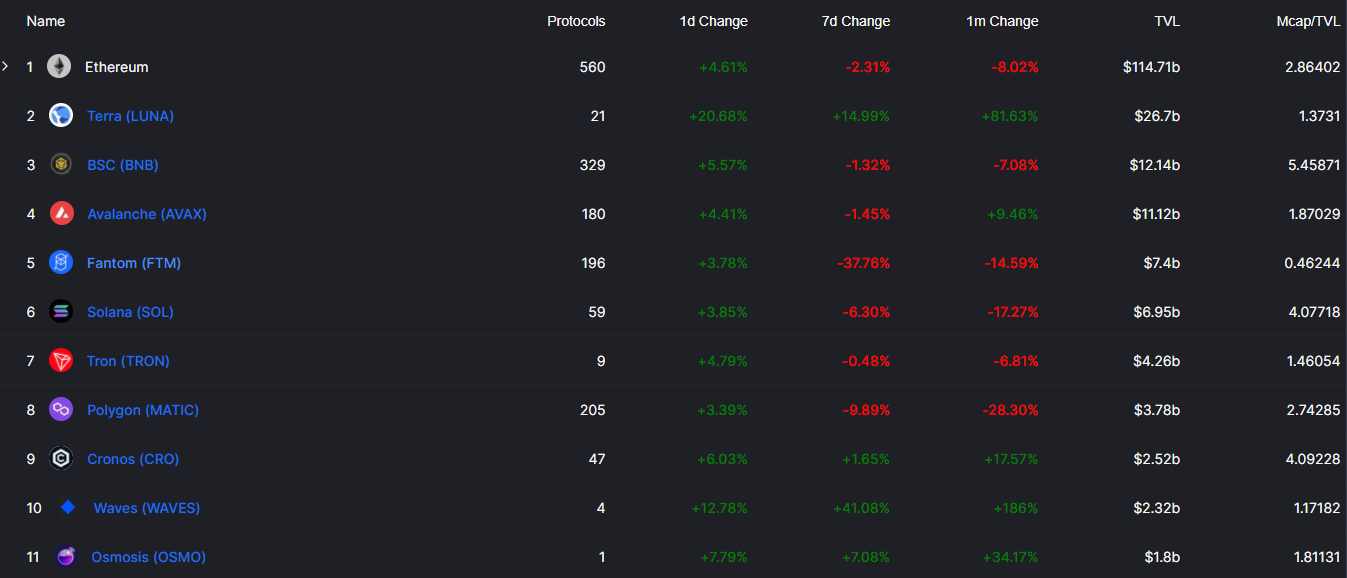 On another topic, I am still impressed by Cronos being in the Top10 as I barely know anyone using it.
Which chain are you most excited about?

Top 10 Protocols
Below you will find the most successful apps in terms of TVL. As you will notice, most of them are cross-chains therefore hightlighting how DeFi spread out to so many different chains which might specialize in smaller niche.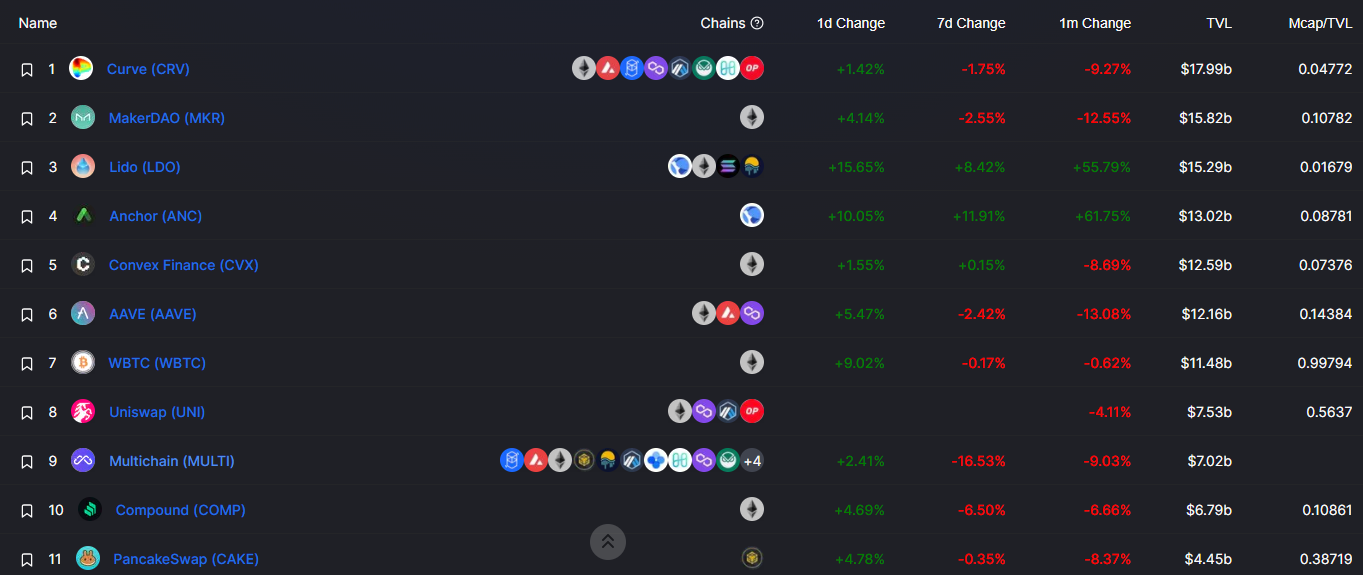 Nevertheless, we can see that 4 projects are Ethereum maximalists:
MakerDao
Convex Finance
WBTC
Compound
Anchor (Terra) and PancakeSwap (BSC) are the only projects on a single chain not being Ethereum ones.
Stay safe out there, it is the Wild West!

Latest Analysis
Posted Using LeoFinance Beta
---
---