How to get your Daily Soy Finance Airdrop !
Hello HODLers and Degens,
After reading posts from @jerrythefarmer & @ghua mentioning the upcoming Soy Finance Airdrop on Callisto Network; I decided to jump in !
This is quite an easy one if you are a Binance Smart Chain user.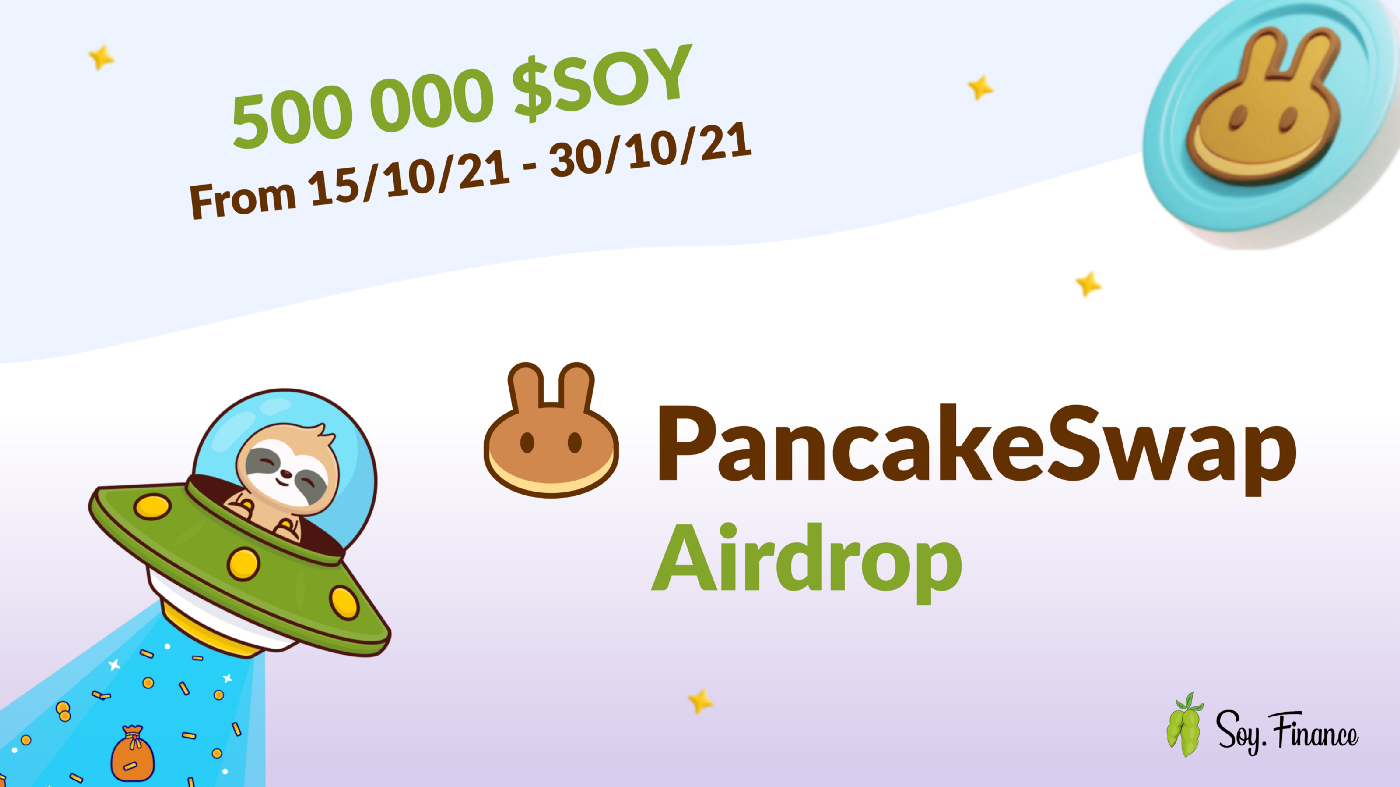 2 things to do to claim your daily tokens:
1 trade/tx on PCS. It means that gambling in Prediction markets, trading NFTs does count
1 add/remove LP on PancakeSwap
What I do not get is why there are not hundreds of multi account spamming this. Well, maybe because it will be worth nothing, but I do not want to feel shitty because I would have missed out, so here I am.

So I have gotten my first SoyFinance Airdrop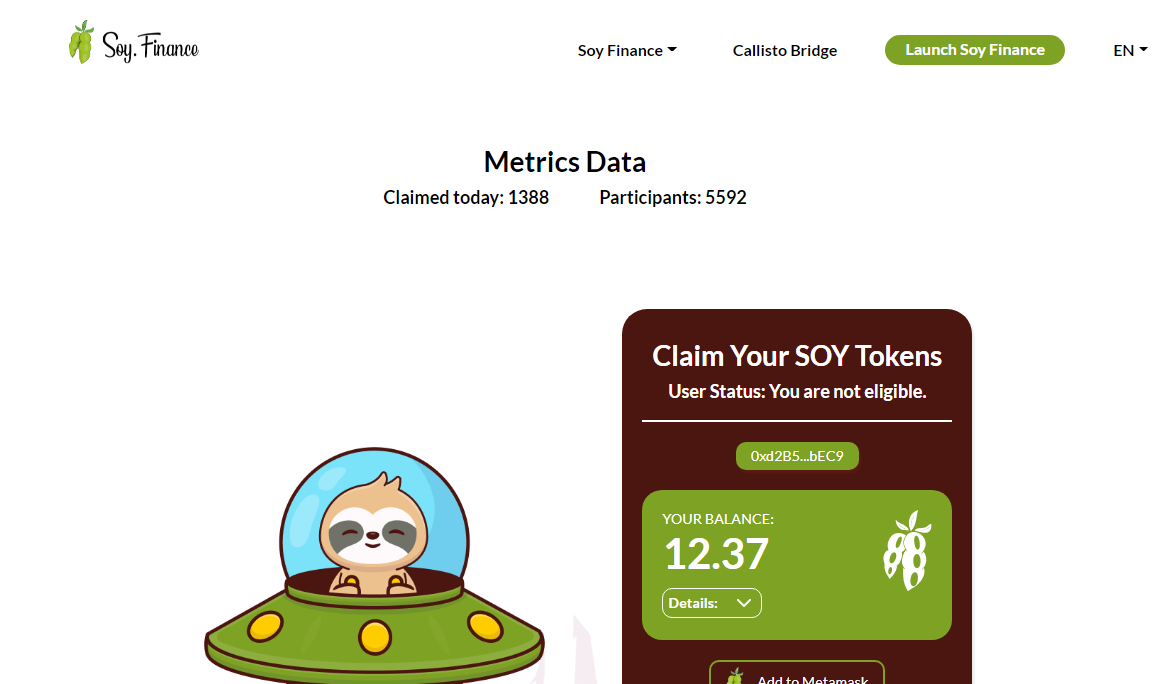 I have no idea what it will be worth but even 12.37 *0.01$ is better than nothing ! :D
I honestly don't know much about Callisto network and the project apart from posts shared by fellow Hiveans !
Here is the Soy Finance Medium Airdrop announcement post.
They have quite a big audience on Medium for a new project (1.2k followers and some claps) https://soy-finance.medium.com/.
It compares to other projects like KALATA which has 1.3k followers and a $100mn + Market Cap. I talked about Kalata.io yesterday in this post if you have time: kUSD, the Kalata Protocol "StableCoin"
Stay safe out there,

Latest Analysis
Posted Using LeoFinance Beta
---
---