Is this the start of the "War on Code"?
Hi HODLers and Hiveans,
Considering what happened earlier this week with Circle (behind USDC) labelling some coins as "improper" and the US adding the list of addresses to their OFAC list and therefore suceptible to be prosecuted by the US Government; I could see this happening.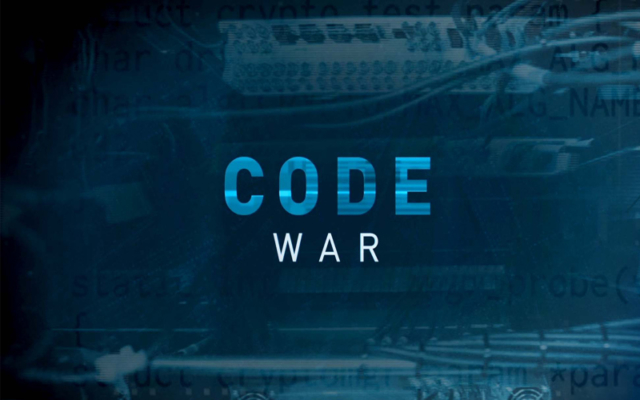 Image Source
First of all, I loved USDC because it was audited and centralized in a way but as we can see it has shortfalls and can be leveraged by governments to enforce their vision of the law at their own citizen's cost...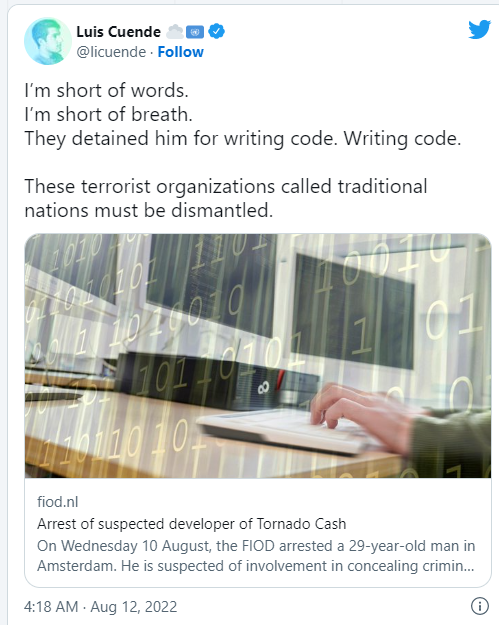 The SEC and US goverments are using these hacks fomented by this North-Korean group to try to end the relative level of privacy cryptocurrency users have!
"It's an overt attack on human rights and casts a chilling effect over developers of open source software. Authoritarians who perpetrate human rights violations should be repelled by any and all means necessary,"
Should we put guns or cars makers in jail?
In the end, this is equivalent. When a gun maker is selling a gun, it is not taken accountable for the future use of that weapon. It will not be sent to jail if I misused the gun and kill someone. Why would it be different for a program?
In a way, I recognize it is not completely equivalent as the code allowed to have a platform for many different users but still.
Also, I was suprised that such a developer would not be completely anonymous.
Does anyone know if he said publicly he developped Tornado Cash's code or if they managed to trace him and get to him?
Stay safe out there,
Latest articles
Posted Using LeoFinance Beta
---
---