Just a normal Sunday Rugpull !
Hi HODLers,
Today is Sunday, I am spending some time with the family and meeting friends. But as you know, crypto never sleeps.
So I woke up to a rug pull from Andre Cronje himself.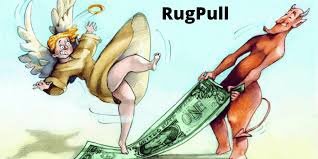 A few days ago he deleted his Twitter account, yesterday he updated his LinkedIn basically implying he is not working on defi project anymore.
And now it is official, he decided to leave the DeFi Space.
https://twitter.com/antonnellcrypto/status/1500405473337565191?s=21
it has consequences
I often hear stuff like « He can do what he wants, he doesn't owe you anything… »
While this is true, it is a real as***le move to quit just after pumping the entire Fantom system for his new Solidy/Solidex project.
He has a responsibility to us, investors and users and cannot just pump his shit project and step away.
It is not the first time he did this and I honestly do not have a lot of respect for the guy. He seems really self-focused and I am kind of expecting we will hear exactly how he screw us over in a few years.
(I still remember different « weird » exploits on his projects…)
In any case, Fantom is definitely not dead but this is the last time I will trust the Danielle, Andre and Sifu combo.
Seems like an evil pump axis to me 😂
Stay safe out there and enjoy your family/friend time
---
---