Looking at the new DeFi Trends (Terra, Solana...)
Hello HODLers,
This morning I was checking out on the different DeFi Chains and could not help to notice that the 2 new darlings of the DeFi Space are getting some traction.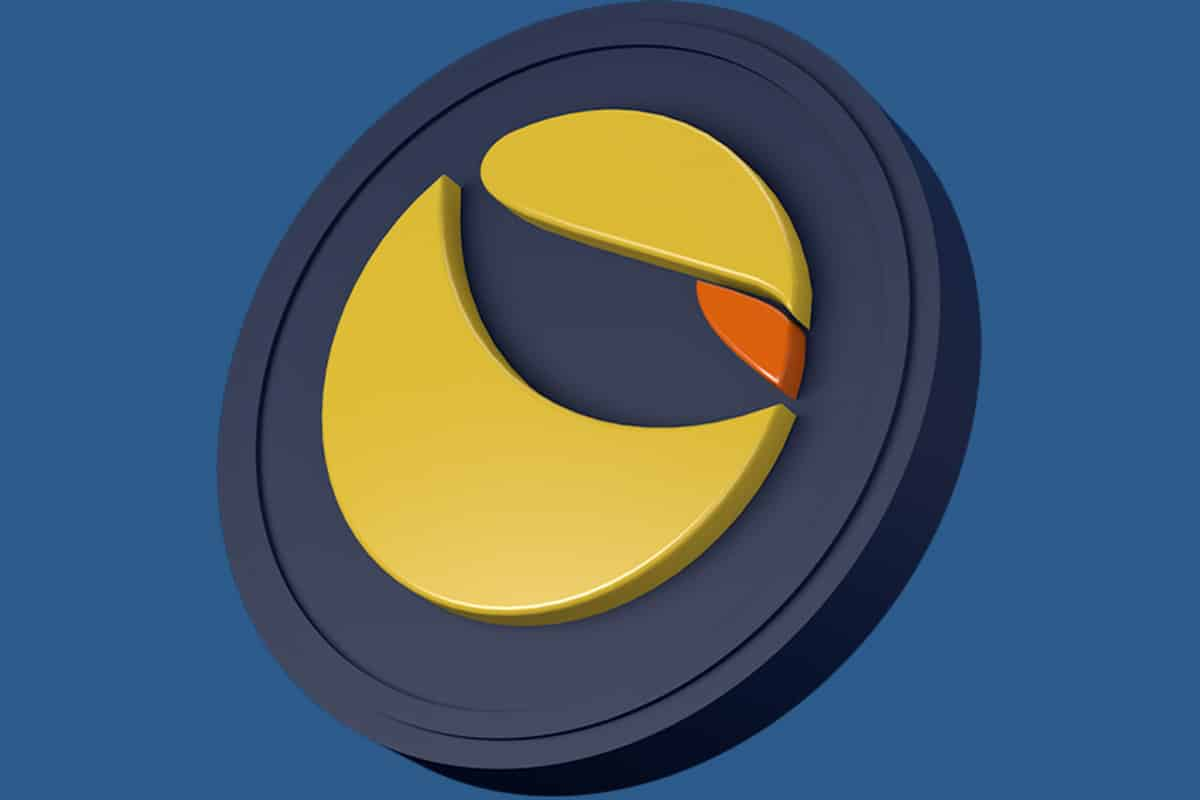 I am talking about Solana and Terra. The latter has been gaining momentu, through its decentralized stable coin UST which is backed by burned Terra. Making the Terra asset under strong pressure, therefore speculators and investors have been piling up on this trade. There might be some upside but I am thinking of my "get out" plan as we speak.
Ethereum and the overall DeFi Space has increased thanks to Uptober being great so far !

Terra and Solana are performing very well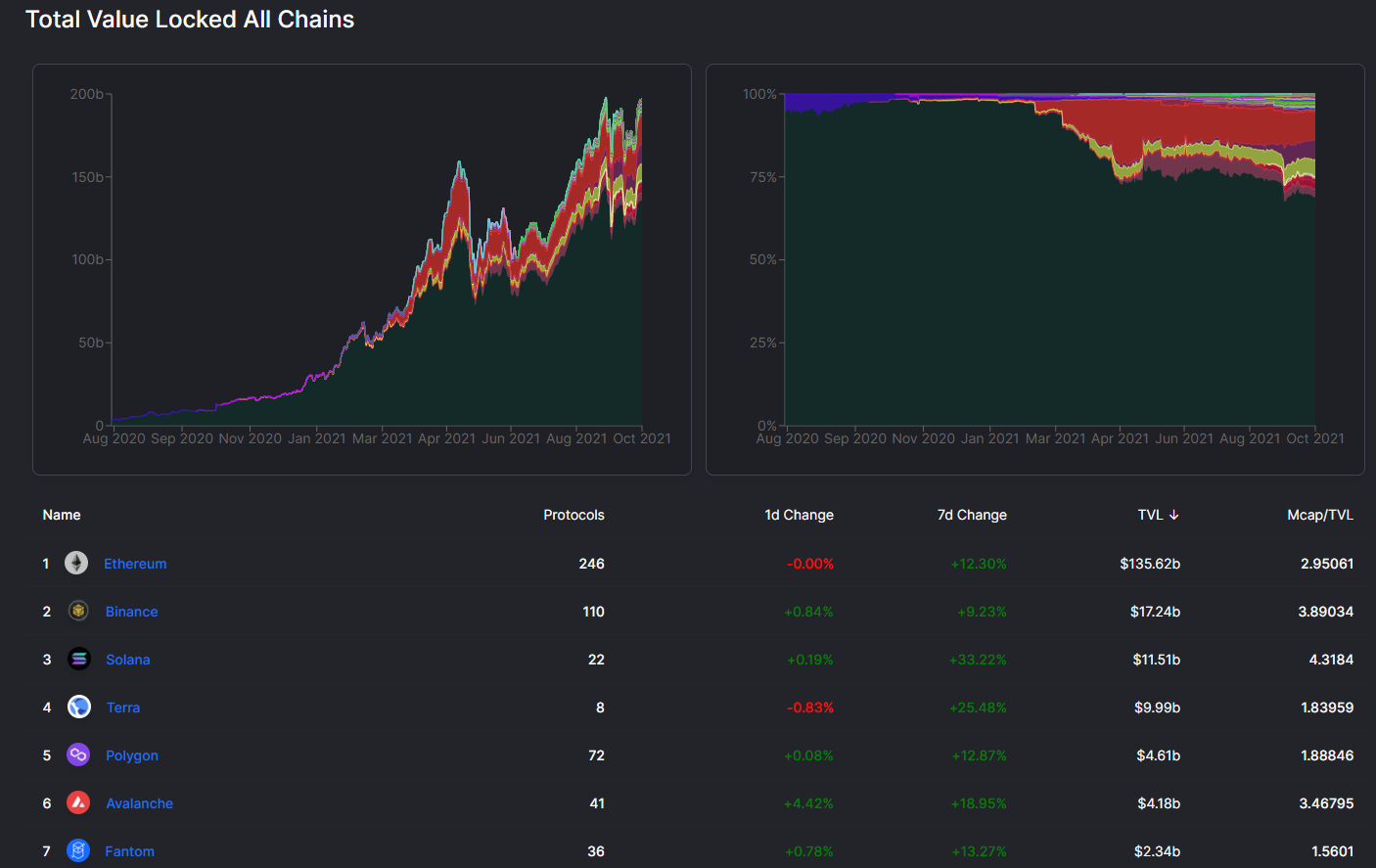 One ratio that I would hightlight is on the right side: TVL/Mkt Cap. Even if you should not just take this ratio, it can help to get a sense of over/undervalued protocols.
Not everything is comparable though as when youhave a BNB you have the BSC, the DeFi space but also the centralized exchange. Ethereum has many other dapps not using DeFi (dapps, games, etc...).
Nevertheless, it seems there might still be an opportunity to jump on the Terra train as it is sitting at a 1.83x TVL/Mkt Cap ratio.
Polygon also sits at a similar number BUT it has been losing DeFi market share lately and therefore is not in a growth mode.

Terra (LUNA) Price Chart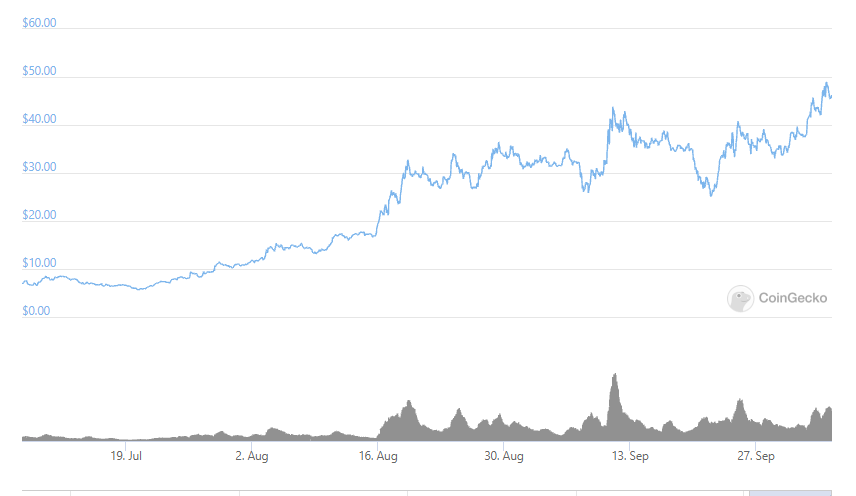 Terra did perform very well for the past 14 days (+60%). I plan to continue to read more about it in order to decide if I will build a long term position hoping it might develop into THE decentralized stablecoin.
That is all for today.
I wish you all a great Tuesday and stay safe out there ;)

Latest Analysis
Posted Using LeoFinance Beta
---
---