MakerDAO invests $500mn in US Bonds!
Hi HODLers,
As interest rates keep rising and hurting stock and crypto markets; there is a silver lining to it. At some point you will get some yield on your cash deposit at your local bank.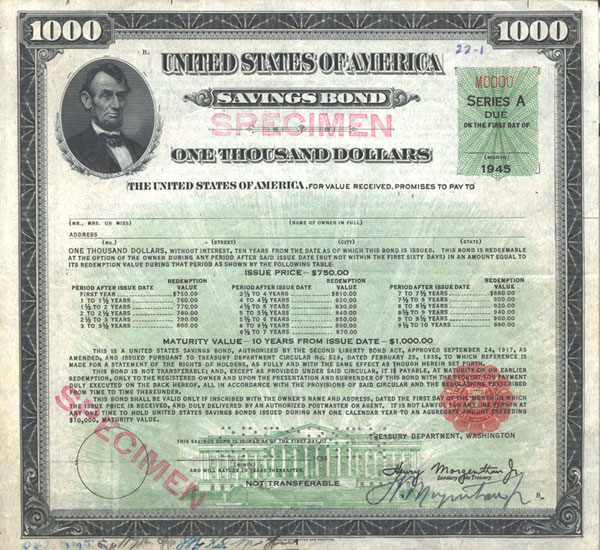 Image source
Also, if you have cash on the sidelines, you could have benefited from iBonds issued by the US government (yielding close to 8-10% recently) or any other T-Bond yielding 4%+!
And guess what? This is what MakerDAO voted on
The community approved:
$400 million of the organization's asset reserves put towards US treasury bonds,
and $100 million invested in corporate bonds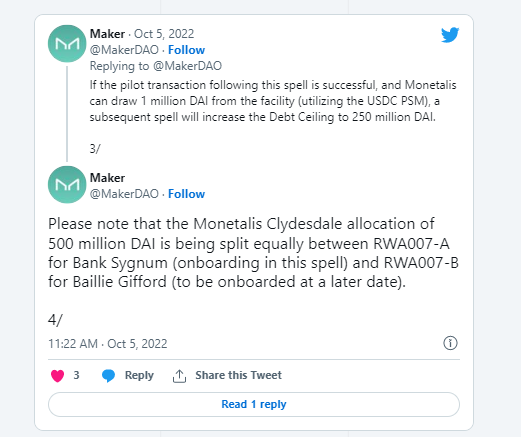 This traditional finance yield will help the project:
"The generation of yield on MakerDAO's asset reserves allows for the enhancement of the protocol's capabilities and the ability to secure capital investment,"
But wait, I thought MakerDAO was concerned about centralization
In August, its founder Rune Christensen, proposed divesting DAI from USDC. USDC was then being pressured by US Government to freeze assets on the OFAC list.
MakerDAO are then not using their assets to be investing in decentralized projects/coins but to invest in a fully backed asset by the US government who in the worst case scenario could nullify these specific "bonds" for a specific holder (dictator, etc...)
Eric Vorhees, an early Bitcoiner and decentralization advocate was quite loud about this:
"Loaning money to a murderous empire ain't a good look for a crypto project,"
Well, I still find it a very nice way to make your money work and generate some risk-free yield for the protocol.
Stay safe out there,
Latest articles
Posted Using LeoFinance Beta
---
---