Spartacus DAO $SPA has an exciting future !
Hi HODLers,
If you have been following me, you know that I have been diving into the FTM ecosystem and especially in their DeFi 2.0 / $OHM forks.
I have particularly liked the Spartacus and FantOHM projects.

As announced a few days ago, today was launched a Spookyswap community vote. If you do not know SpookySwap, it is the equivalent to PancakeSwap/Uniswap...
The vote was in order to approve $SPA related LP and pool:
Staking xBOO to get $SPA tokens (Total 635 SPA)
LP wSPA-FTM to earn $BOO tokens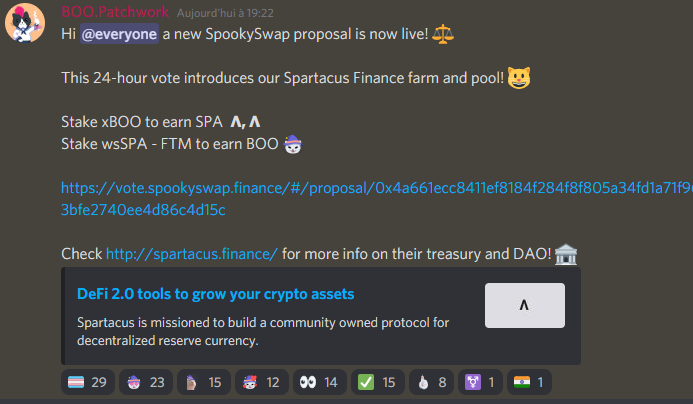 In addition to the SPA xBOO Pool, we would provide an FTM-wsSPA farm that will have 0.8x BOO rewards for the first 48 hours and then 0.4x BOO rewards after that.
Here is the SpookySwap Proposal
This is great to bring awareness to Spartacus, despite it being a project with thousands of HODLers.
In addition, providing wSPA-FTM would allow you to get:
$BOO LP incentives
SPA 8hours rebasement
To be counted into the upcoming airdrop of CHARM.

Spartacus, a soon to be Top 10 $FTM project
An image speaks louder than words, so you can see that Spartacus is almost getting to the Top 10 even before the launch of its own Spartacadabra platform.
Backing per $SPA is 136$ and current $SPA price is $195. I do not believe it is currently overvalued and I am going to buy a few more coins.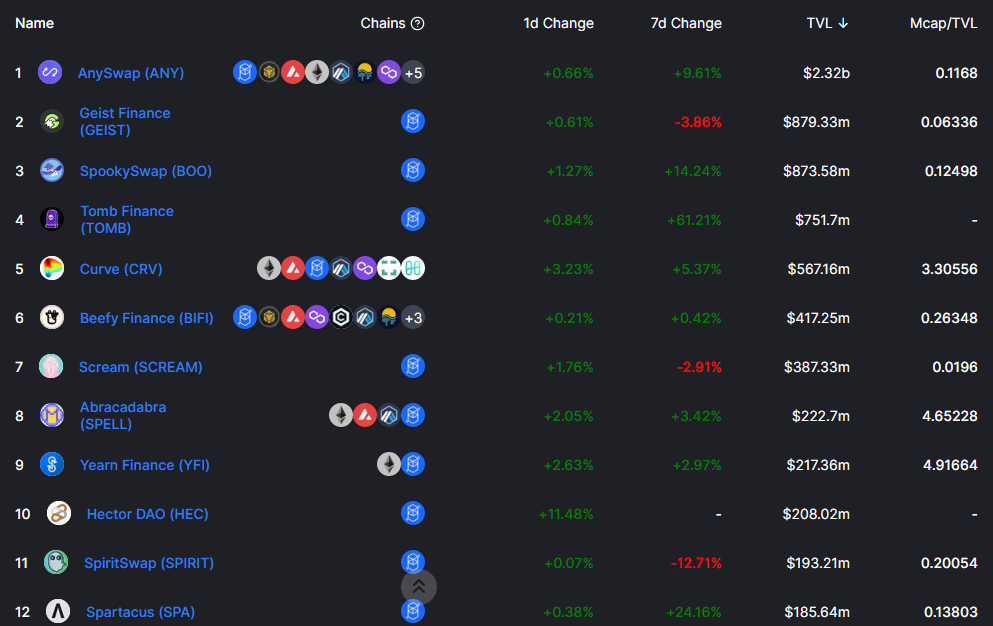 Source:
https://app.spartacus.finance
Stay safe out there and keep having fun :D,

Latest Analysis
Posted Using LeoFinance Beta
---
---