The power of compounding with DeFi 2.0 (Olympus DAO, Gyro...)
Hi HODLers, Degens
If you have been in DeFi, you must have seen this DeFi 2.0 craze. It is still very hard for me to understand if it will last but it is extremely profitable so why not ride the wave?
This is just an introduction and some points I wanted to talk about.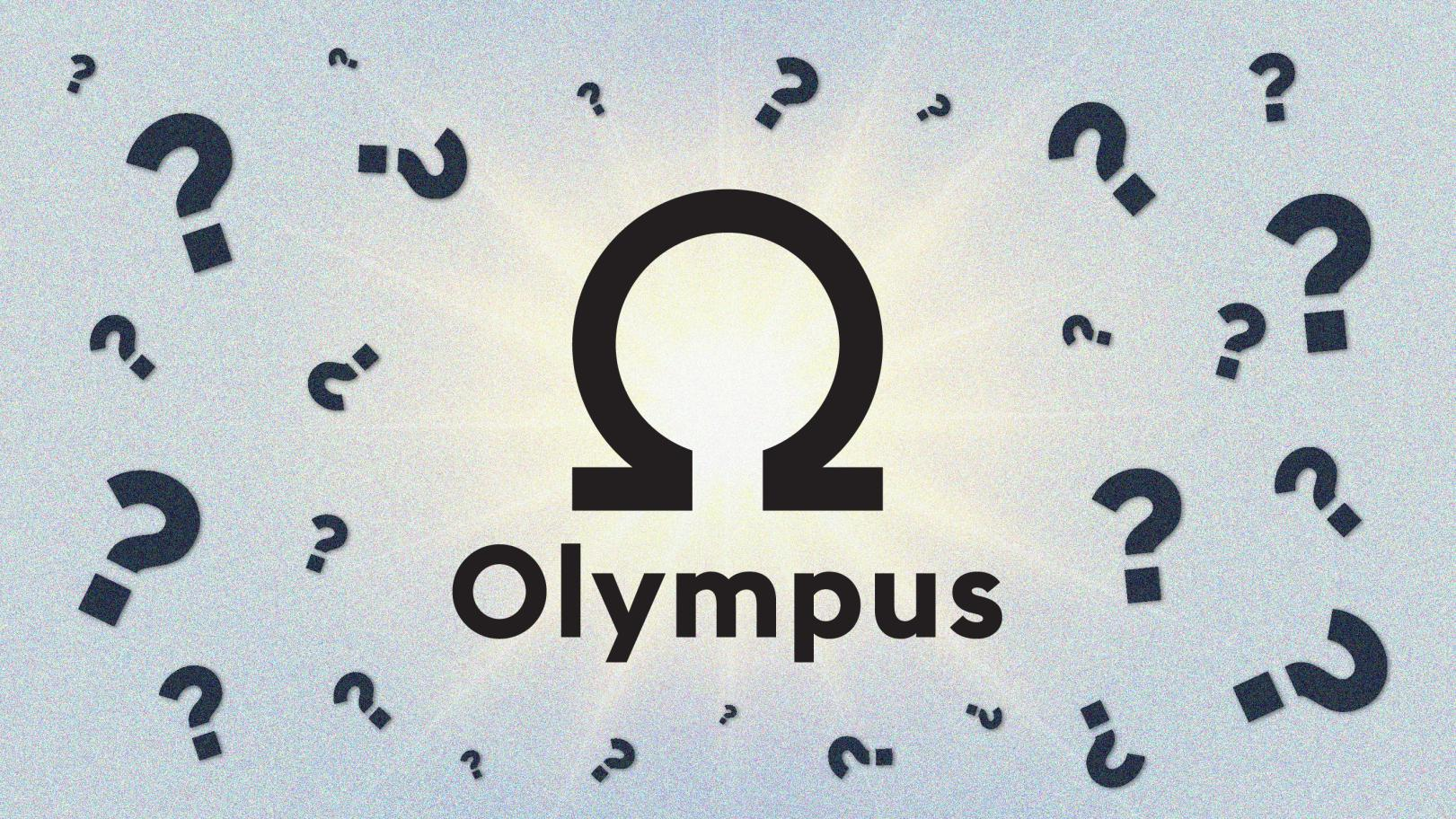 Olympus DAO (OHM) Price Chart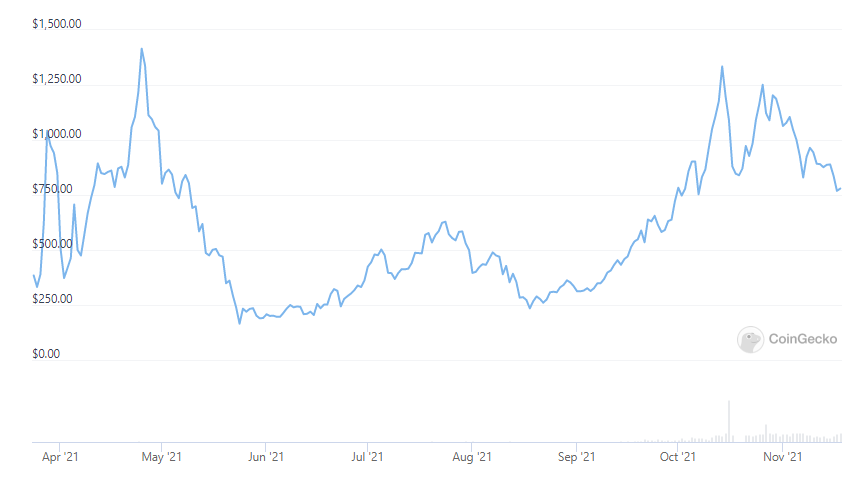 When looking at this price chart, it does not seem that you would have missed a lot of profits right? So what is the fuss about this OHM token?
Well...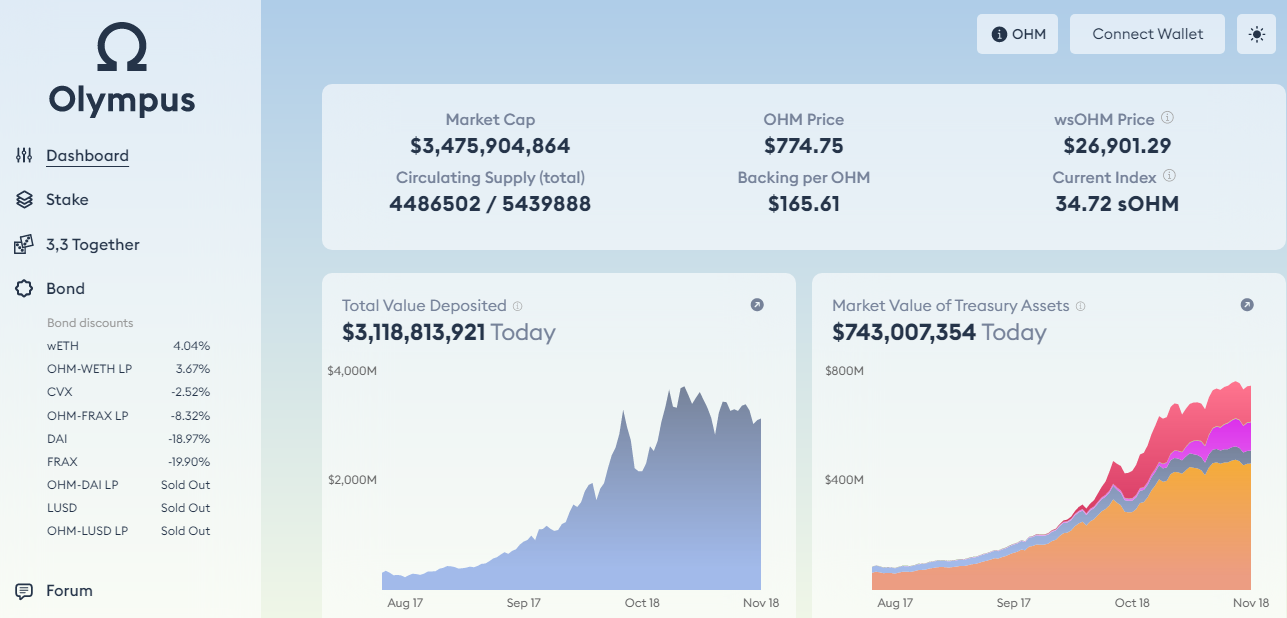 On the Olympus DAO HomePage you have access to a lot of different metrics helpinh you to understand where we currently sit.
As an example, you can see that the current price of an $OHM token is $774 and you can see that the backing per OHM is $165.61.
It means that there is $165 in the Olympus DAO treasury per $OHM token. This could be seen as the floor for OHM as even if we were to "clear out" this protocol, you would get $165 back per token.
This is often used in traditional finance when a company goes bankrupt. You look what their assets are worth as the minimum you would get back.
Moving to the $OHM performance, you can actually see it on the top right with the wsOHM price at $26,901. This would be the equivalent in $OHM tokens you woul have gotten if you would have staked a single one back in April 2021. As OHM was worth c.500, you would have gotten a X40-X45 over the past 6 months.
To attract capital, these protocols pay very high APYs. Currently OHM pays a 8kAPY. These payments are usually done 3 times a day (every 8 hours).
I think I should do a video as there are a lot of other tokenomics and information to give.

BSC Forks?
As many forks were created on many different chains, I have invested in some mostly on Fantom and Gyro on Binance Smart Chain.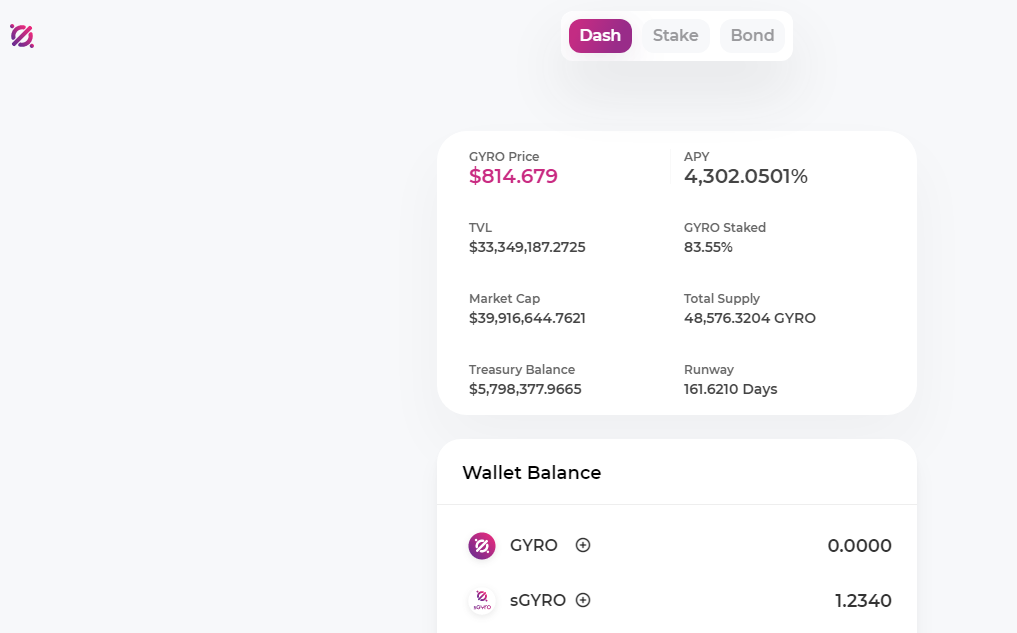 I did not invest a lot as I believe it is currently overpriced as the Treasury is quite low compared to the Mkt Cap. Also, the yield is low for an OHM Fork and I expect them to boost it soon to attract more capital and backing.
If you know other BSC OHM Forks, I might be very interested in serious early projects ;).
Sources:
https://www.olympusdao.finance/
https://app.gyro.money/

Latest Analysis
Posted Using LeoFinance Beta
---
---