Do you know, what it is..? This is a Traditional food of "Salak Pliek"
This picture was taken a few days ago when we were exploring one of the places in the village.
Gambar ini diambil beberapa hari yang lalu ketika kita menjelajah ke salah satu tempat di desa.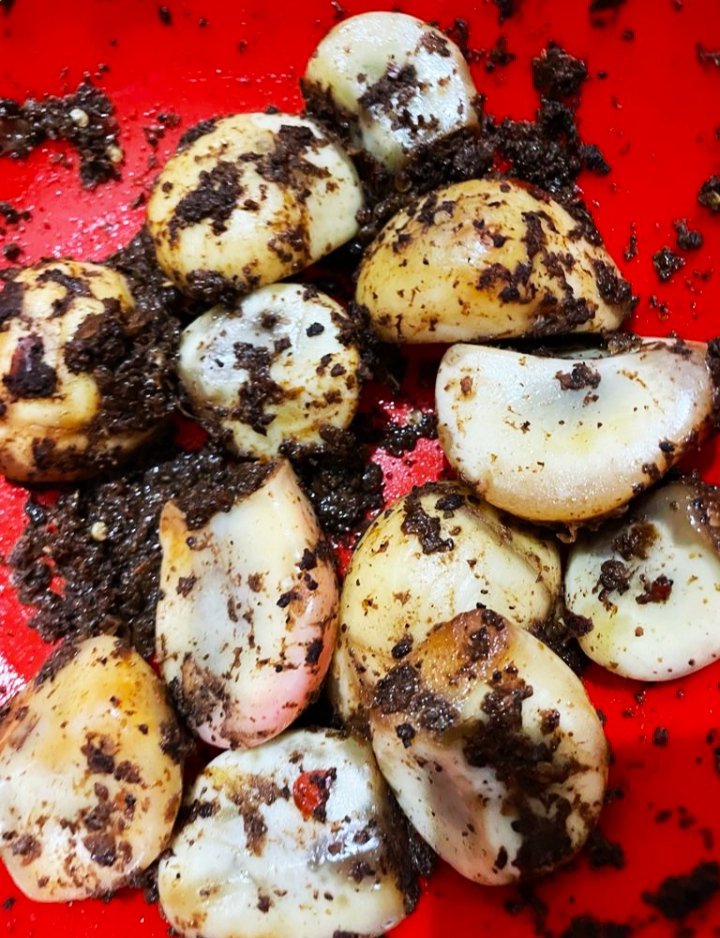 As we look around our village and see that a community is gathering together to make a scene, we approach and see that they are preparing a mixture of pliek herbs or pliek fingers to eat during recess.
Saat berkeliling desa kita melihat ada masyarakat yang sedang kumpul-kumpul membuat sesuatu, kita dekati dan melihat mereka sedang membuat racikan bumbu pliek atau salak pliek untuk dimakan saat-saat senggah waktu beristirahat.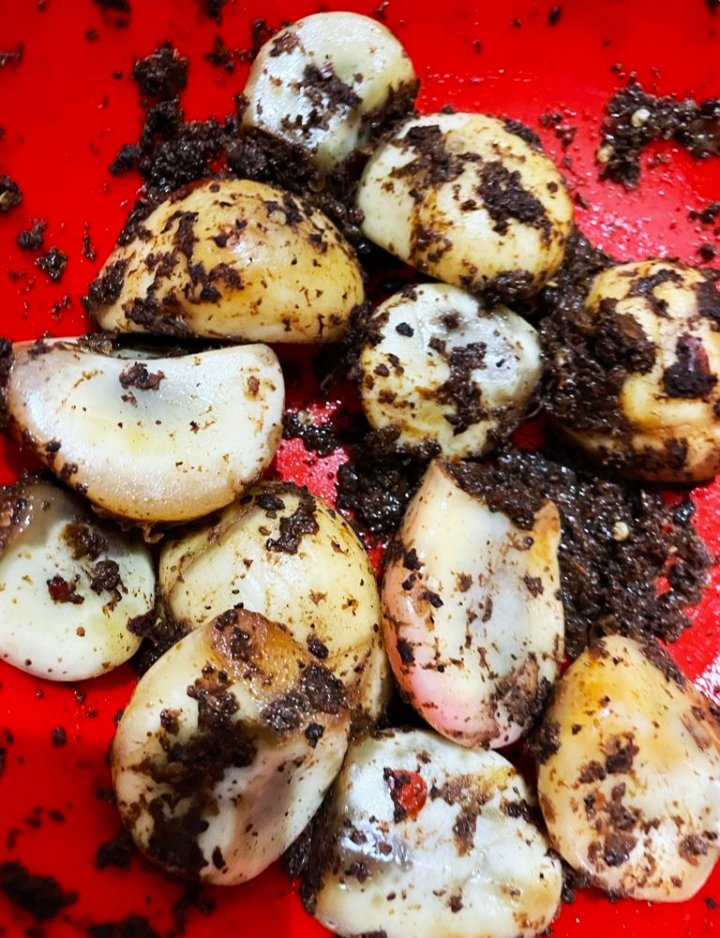 The flavor was sure to be palatable, especially when added and eaten with fruits, such as one of these salads, which has a sweet palate.
Pliek ini merupakan kuliner khas yang banyak digunakan dalam setiap masakan nusantara terbuat dari bahan utamanya yaitu kelapa yang sudah matang atau tua yang kemudian dihaluskan dan di diamkan atau di fermentasi sampai menghasilkan minyak kelapa murni, minyak nya dipisah dan ampasnya diambil dan dijadikan pliek U kalau masyarakat sekitar menyebutnya demikian.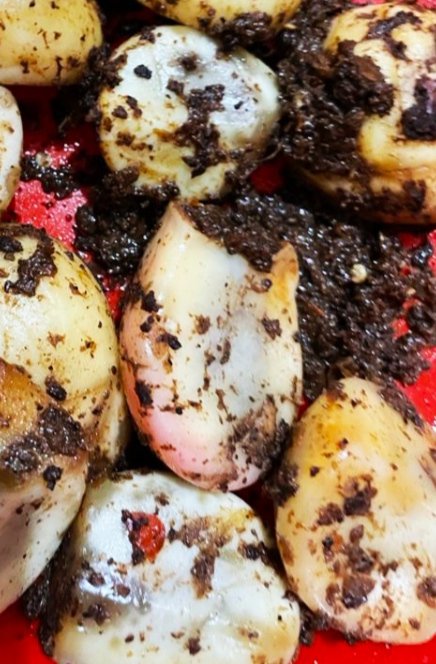 Soal rasanya sudah pasti gurih-gurih nikmat apalagi ditambahkan dan dimakan bersama buah-buahan seperti salah satunya buah salak ini yang memiliki cita rasa kelat-kelat manis.
Come on my friends.. Let's have a taste. @s4s @mbp @curie @ctp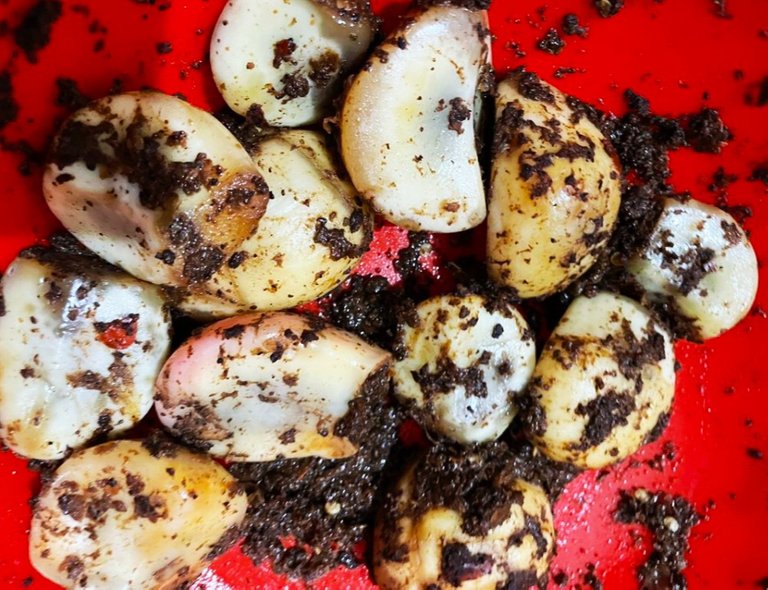 ---
---