Purchasing Energy Boost and Completed Missions
Good morning 😊
Have a nice day all RisingStar Lovers🎶
My Game Level is 70 and completed Missions are 1390 in RisingStar.
Now, I have 157 NFT cards of Risingstar.
In this cards, there have 6405 Fans, 1623 Luck, 10736 Skill and 128 IM.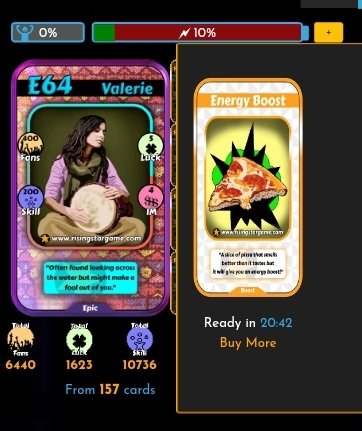 Yesterday, I couldn't complete many missions because there had not enough Energy.
So, I purchased one Energy Boost Card Pizza Slice again with the price of Starbits 9300.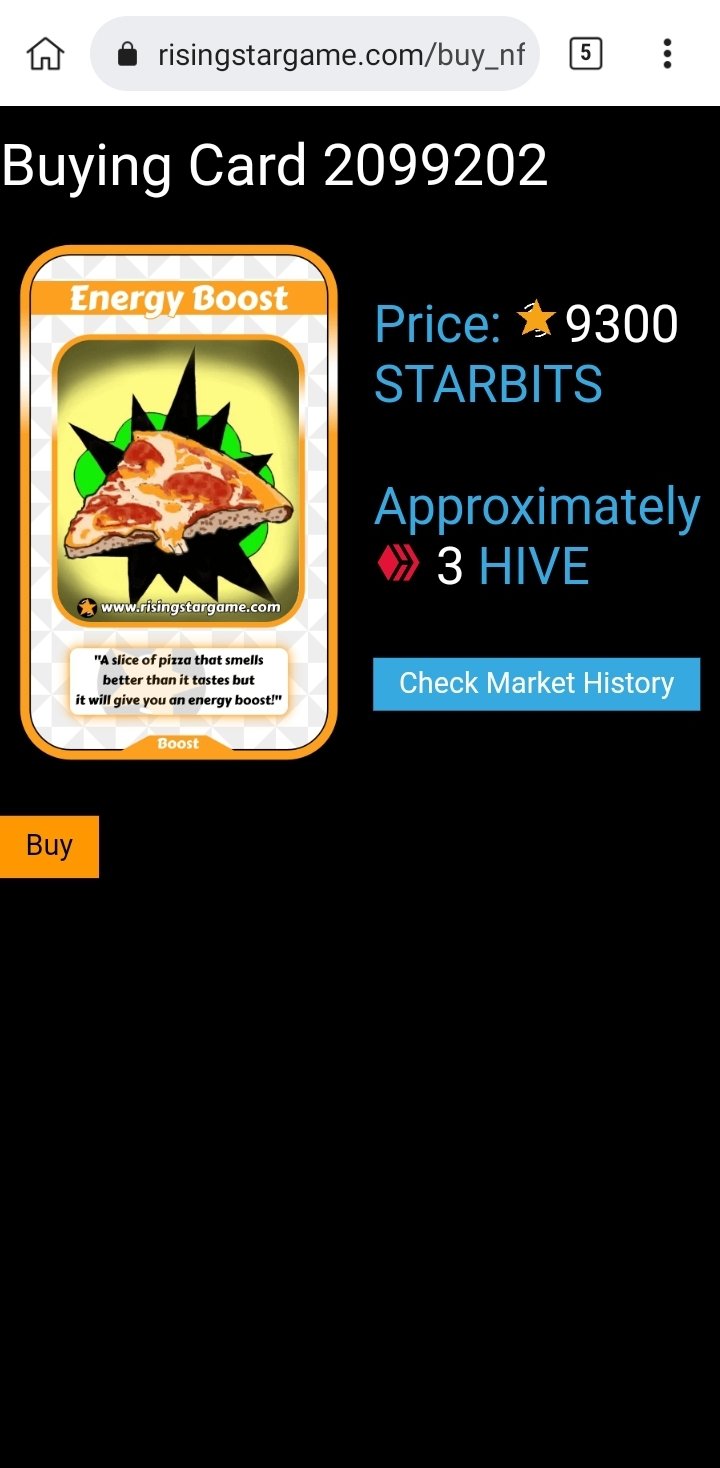 But, I received Energy Boost Card Pizza slice which the seller has used.
So, I waited to be renew Energy Boost.
Now, I have three Energy Boost Pizza slices.
I have done 1390 Missions in RisingStar Game.
These are
Illegal Busking 69,
Open Mic Night 130,
Mid Week Support 151,
Licensed Busking 18,
Midweek Heading Slot 23,
Saturday Support 44,
Saturday Headline 77,
Radio Interview 68,
Radio Studio Session 88,
Shopping Mall 87,
Record A Demo 80,
Local Festival Acoustic Tent 84,
Local MiniTour Support 111,
Promote Fan Club 46,
Record Signing 1,
Starbits Millionaire 17,
Basic Singing Lesson 21,
Guitar Lesson 100,
Production Lesson 141,
Piano Lesson 31 and
Drum Lesson 3.
The Ego is 0%.
What are you doing my friends?
You can use my Referral Link to start RisingStar Game.
Thank you, RisingStar Game Developers and Supporters 💗
---
---