Purchasing New NFT Pack and Sell Listing Instrument Cards
Good morning 😊
Have a nice day all RisingStar Lovers🎶
My Game Level is 71 and completed Missions are 1467 in RisingStar.
Today, I purchased a NFT Pack again.
These cards are
One Rare Card R220 Betty,
One Comon Card t2 Mid Range Tour Bus and
One Common Card 99 Brandon .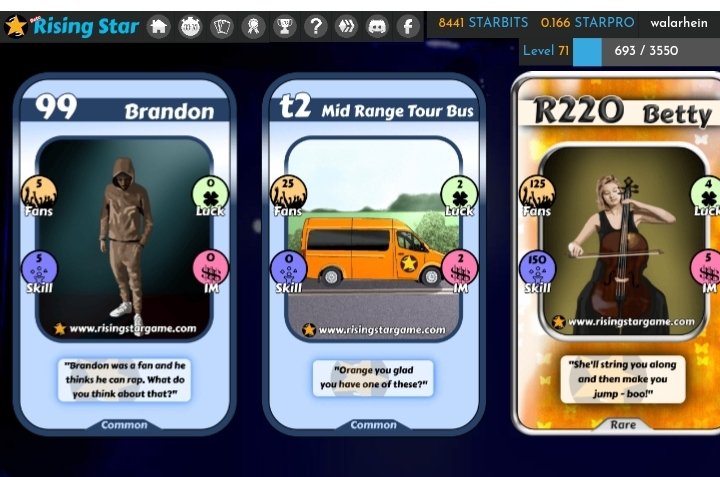 Now, I have 163 NFT cards of Risingstar.
In this cards, there have 6860 Fans, 1649 Luck, 11584 Skill and 143 IM.
The Ego is 0%.
And I listed sell orders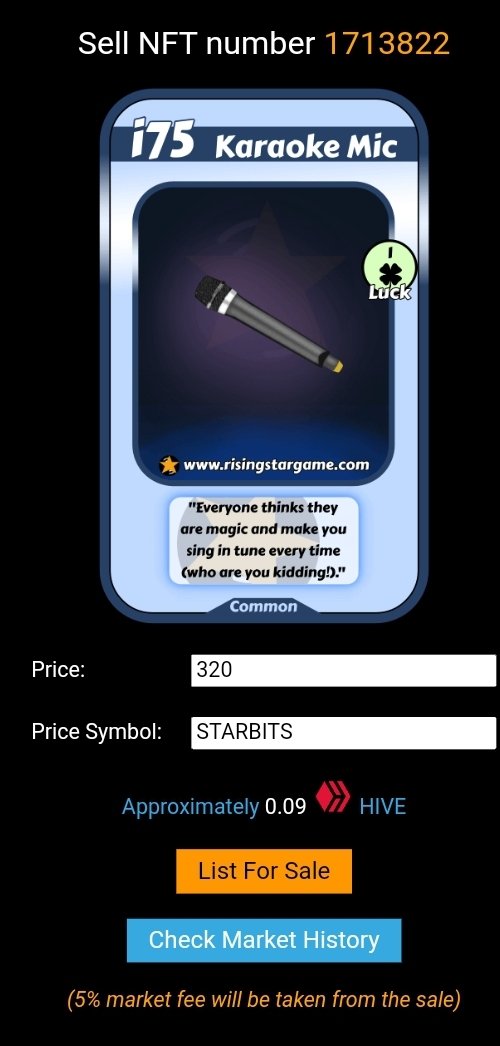 i75 Karaoke Mic with Luck 1 by the price of Starbits 320 and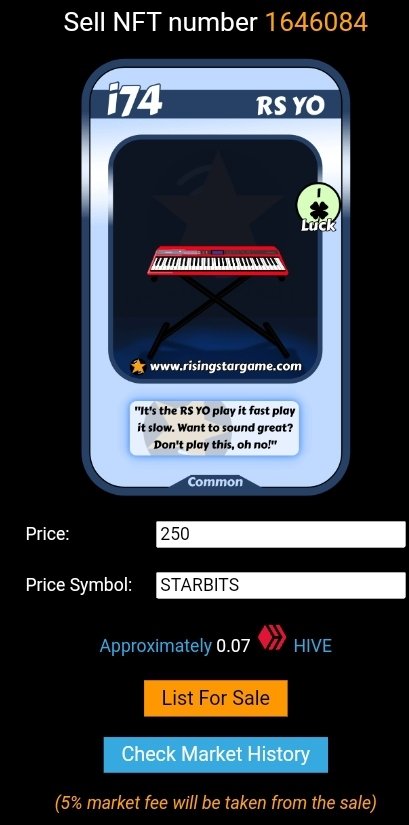 i74 RS YO with Luck 1 by the price of 250 Starbits.
What are you doing my friends?
You can use my Referral Link to start RisingStar Game.
Thank you, RisingStar Game Developers and Supporters 💗
---
---