Unlocking Second Band Member Slot and Purchasing New NFT Pack
Good morning 😊
Have a nice day all RisingStar Lovers🎶
My Game Level is 76 and completed Missions are 1802 in RisingStar.
I could unlock my Second Band Member Slot.
I built my Band Member Slot by using R231 Joe featured Fans 150, Skill 150, Luck 4 and IM 4 as Band Member and E66 Antique Viola featured Luck 150 as Instrument.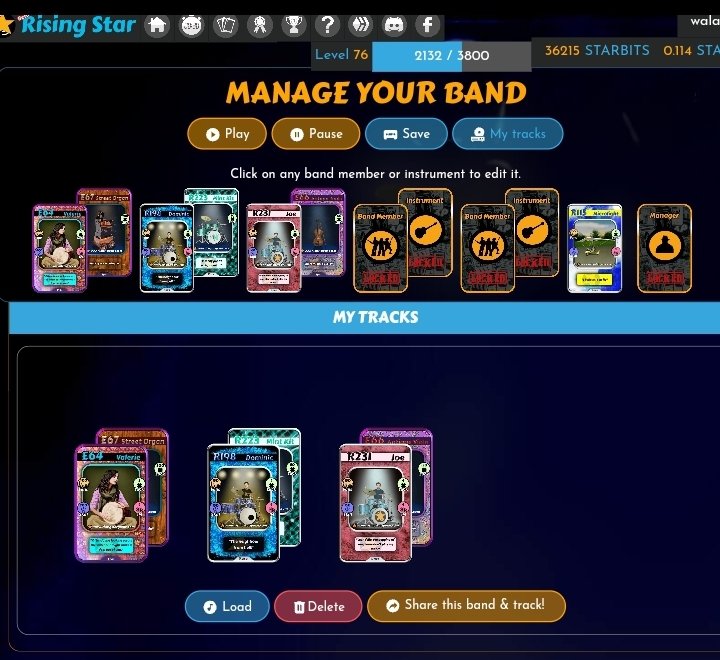 You can watch my Band Member Slot track below link.
https://risingstargame.com/track.asp?id=31852
This morning, I withdrew 22000 Starbits from Game.
And, I purchased a NFT Pack again.
These cards are
One Rare Card R222 Rod,
One Common Card i99 Tambourine and
One Common Card i6 Mid Range Acoustic.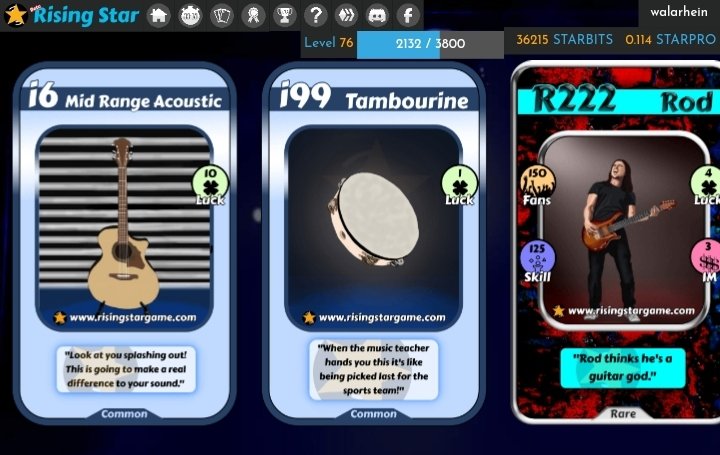 Now, I have 191 NFT cards of Risingstar.
In this cards, there have 9045 Fans, 2227 Luck, 14766 Skill and 186 IM.
The Ego is 0%.
What are you doing my friends?
You can use my Referral Link to start RisingStar Game.
Thank you, RisingStar Game Developers and Supporters 💗
---
---