Unlocking Third Band Member Slot, Receiving FC7 and Completed Missions
Good morning 😊
Have a nice day all RisingStar Lovers🎶
My Game Level is 77 and completed Missions are 1843 in RisingStar.
I could unlock my Third Band Member Slot.
I built my Band Member Slot by using R220 Betty featured Fans 125, Skill 150, Luck 4 and IM 5 as Band Member and E89 Aqua Stripes Guitar featured Luck 150 as Instrument.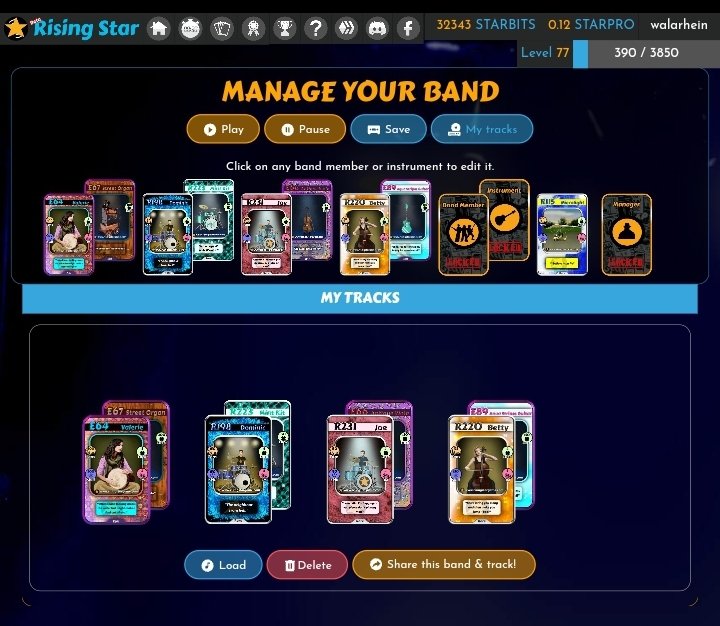 You can watch my Band Member Slot track below link.
https://risingstargame.com/track.asp?id=31998
Yesterday night, I completed Promote Fan Club 100 missions.
So, I received FC7 Stickers card featured Fans 20.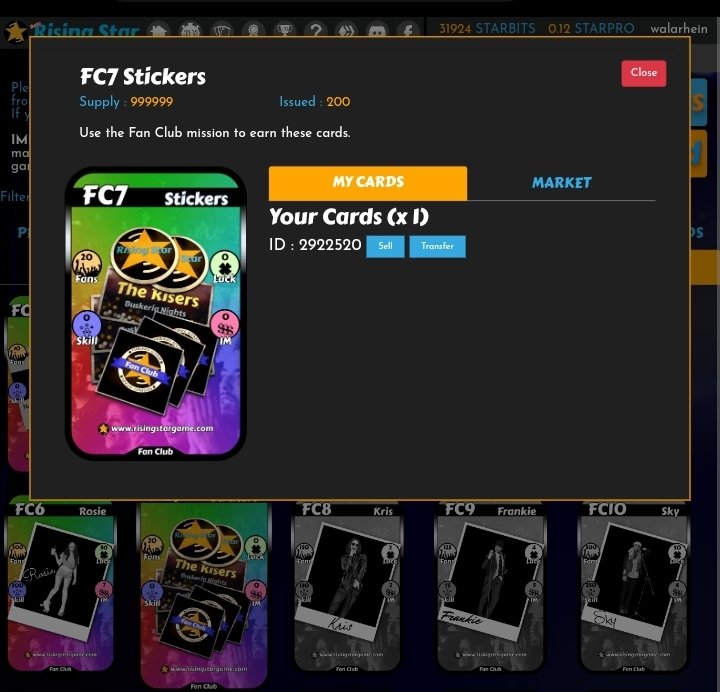 Now, I have 193 NFT cards of Risingstar.
In this cards, there have 9075 Fans, 2276 Luck, 15140 Skill and 186 IM.
I have done 1843 Missions in RisingStar Game.
These are
Illegal Busking 89,
Open Mic Night 169,
Mid Week Support 214,
Licensed Busking 19,
Midweek Heading Slot 24,
Saturday Support 47,
Saturday Headline 78,
Radio Interview 121,
Radio Studio Session 106,
Shopping Mall 104,
Record A Demo 101,
Local Festival Acoustic Tent 95,
Local MiniTour Support 152,
Band Auditions 8,
Promote Fan Club 100,
Record Signing 2,
Starbits Millionaire 67,
Orchestral Lesson 21,
Basic Singing Lesson 21,
Guitar Lesson 106,
Production Lesson 165,
Piano Lesson 31 and
Drum Lesson 3.
The Ego is 0%.
What are you doing my friends?
You can use my Referral Link to start RisingStar Game.
Thank you, RisingStar Game Developers and Supporters 💗
---
---