Diversification of that portfolio
In a world where failing economic systems are as common as plastic trash in the sea, how do you invest your earnings for posterity. Do we go back to the ancient wisdom of gold and land? Do we stick to the present wisdom of stocks, bonds, retirement benefits, the different techie named financial instruments through which financial institutions hold on to our money for their own well being or do we look to the future wisdom of cryptocurrency?
---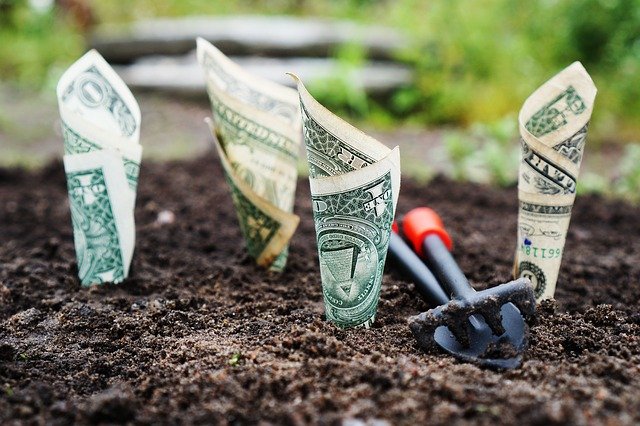 Pixabay
---
It is common for people to hold on to a piece of land, especially in my part of the world, waiting for it to appreciate before they sell off. I have gone through my father's briefcase once, when he sent me an errand, and found share certificates as old as me, for companies that no longer exist, gathering mould and dust at the briefcase bottom. There are lots of people who have held on to their tokens despite their poor financial situation, with the hope that it will move exponentially towards the positive side of things.
Yes it is common to find persons who hold either of these investment vehicles as the truth. There are those, a different class of people who, because they actually believe a particular system of investment is better, will rather sell off a particular investment opportunity just so they can invest some place else or even keep the money made from the sale in the bank. They will sell, say hive and store it in their bank account without a utility for that funds.
Now several things happen to the money in the account as I have come to learn personally. First, the value of the money drops. It is like buying a brand new car. The moment, you drive it out of the show room, its price drops and continues to drop the longer you use it. If I sell a piece of land for one million naira for instance, making a good profit along the way, then deposit the money in the bank just so I can check my account balance and smile, I will find that if I had let the land mind its business for some years more, I might have made more profit. The one million in my account will not change but what it can buy will. With the continued inflation being experienced everywhere, keeping cash in the bank is a sure fire way of losing money.
Some months ago, MTN, one of the popular telecommunications company in my part of the world decided to sell some of their shares in their Nigerian operations. I could have bought some of those shares. It looked cheap. It felt like buying a token on Binance and waiting for it to increase in price so one can sell but I did not. The main reason is simple, I do not like the company. Its tarriffs are terrible, its network can be irritating at the times you need it the most. How do I trust such a company with my investment? Note that in my life time, this was the first time I have had the opportunity of buying shares in any type of company.
I have seen well planned companies fail and people lose money from bad investments. I have lost money from buying tokens that turn out to be as worthless as the typo filled whitepaper the developers managed to fumble out before they ran out of air to breathe and rugged. I have bought into the hype of an expected bull run or the positive movement of a token only to be find my bags empty at the end of the trade. Like every other investment, the risks involved are many and real. How then can one decide, I ask again, which is better?
Diversification comes to mind and sometimes I want to turn my mind towards that direction. Diversify my portfolio not just by keying into different aspects of crypto as I am doing now, i.e, trading, doing airdrops, staking and earning rewards, creating content, but also keying into other avenues of investments like shares and properties. The problem with this is simple; i don't trust the companies I know in my country. Most of the companies issuing shares are banks. Banks are known to fail for whatever reason.
Aside from crypto, getting access to companies outside Nigeria would need some information which I don't have and I suspect it will be expensive. Land and properties are not cheap either except you want a really long wait before you see a return to your investment. Between 2017 to 2021, some persons have made millions of naira in crypto. That is four years of waiting. That is not always the case with properties in my part of the world. This is because progress is often slow and without development coming to an area, why will I want to buy a swamp with the hopes of selling it off to eager developers later?
I am not a businessman as I have come to discover neither am I a financial expert as you may have realised in reading through this post. I am definitely not shilling crypto today in case my narrative direction implies it. I am simply looking for investment advice. I can stick to my system of diversification which is all crypto. I can extend my meagre holdings into property and tax. I can even dare the murky waters of shares and stock options but it needs to be worth something. I am not rich or employed. I live off the money I make online. I live off my writing and my financial decision making. I have spent most of what I have earned and even damaged some key investments e.g Splinterlands, in the process. This is just me surviving each day. Yet one must move past survival. One must look to the future. One must put plans in motion to ensure that the future finds one prepared for it. How do I go about this?
I feel like the logical step in my financial growth is to get into the real world and putting something solid on the ground. I feel that in spite of the wars, the economic decline, the short attention span of consumers and users, it is necessary to put a concept or an idea on ground. I may be wrong. But those who have launched blockchain projects have not only done so on chain, they have also opened physical offices, where they have put their money and other people's money where their mouth is. At the end, every investment has material ramifications.
I have always found the idea of being an investor to be appealing. I have never really liked working for people and I have come to realise that I am terrible with responsibility, even for my self. As an investor, I need knowledge and intuition, patience and focus and I can make good money. I don't need to resume at my place of work with a tie and a suit, uncomfortable shoes and a yes sir, no ma attitude. If I am to remain as an investor, what then do I do? Which areas are viable to invest in? If it is stocks and shares, how do I get into the really profitable markets? If it is properties and land, how do I get in cheap and make the most of it?
I am rambling and asking questions that I can easily dig for but I also consider the hive chain to be not only a resource of information but also a resource of experience. It is the experience of you, the user like me, that I find most valuable. Maybe you can help me create something financially efficient. Good morning.
---
---