Doing airdrops on the decentralized finance space (part 3)
This is the final part of my post on airdrops. Sorry for the delay. Life has been.
---
SECURITY
---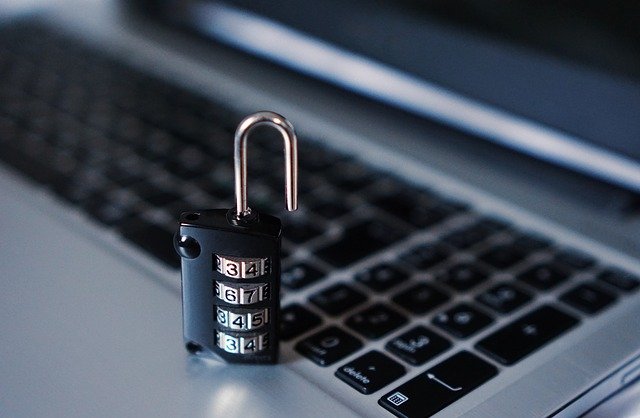 Pixabay
---
Note that all these different chains still utilize the same methods and tools for airdrops; form filling, airdrop bots, testnets and the like. Now I would like to speak on security. Everyday wallets are hacked especially among the airdrop community. It is very important to be cautious. Ways to achieve this include;
Do not use the wallet you use for trading for airdrops or storage of tokens. Trust wallet, metamask, Algorand wallet, sollet.io allows you to have multiple wallets. In trust wallet for example, with that one app, you can have more than ten wallets. One for your airdrops, one for trading on Pancakeswap or whatever exchange, one to store your valuable tokens, one to connect wallets if need be. This will save you a great deal of heartache.
Do not use any exchange wallet addresses for airdrops. Do not use your Binance wallet address, kucoin wallet, FTX wallet, Bittrex wallet address for airdrops. You might lose your reward even if you qualify. Always use Trust wallet or metamask, sollet.io or Algorand wallet as the case may be.
Save your seed phrase in a notebook. I recently lost access to my first Solana wallet when I cleaned my Google chrome cache. I did not save the seed phrase so I could not recover the wallet. Save your seed phrase outside your phone or laptop and never share it with anyone even if they say they are the devs of a project and seem like they want to help you.
Be careful of the links you click whether in your email or in a project. Always check the spellings of the address. Sollliet.io is not the same as sollet.io. Your wallet will be wiped out.
Disconnect your wallet from any exchange after transactions. Never leave it connected.
On discord and telegram, you will get random invites to certain airdrops, they are mostly scams. Ignore them.
---
CONCLUSION
---
The filling airdrops is somewhat like a game of chance. There are no guarantees that you will get the token. There are no guarantees that the tokens would be worth anything now or later but these things do happen. People get lucky and hit the jackpot from time to time. Samo, Rope, Cope, Peacockcoin, Gitcoin, are tokens that made some people rich in recent times. You will not get everything but if you are patient and diligent, you'll get some good ones and those ones could change your financial state.
To round up, here are some links and apps to help you on your way:
To track token prices:
https://coinmarketcap.com
Exchanges
https://app.tinyman.org (Algorand)
https://raydium.io (Solana)
https://ftx.com/ (cheaper Ethereum fees)
Web wallet:
https://wallet.myalgo.com/ (Algorand)
https://wax.atomichub.io (NFTs)
https://wallet.near.org/ (Near)
https://www.sollet.io/ (Solana)
Blockchain Explorer:
https://www.oklink.com/okexchain
https://tronscan.org
https://blockscan.com/
https://sonar.watch/dashboard
https://explorer.solana.com
Applications
Note: these apps are on Google Playstore. I don't know if they are on Apple. I do not use an iphone.
Token price tracker:
Gooswap
Coingecko
Wallets:
Trustwallet
Metamask
Algorand wallet
Maiar (Egold)
Safepal
Tokenpocket
Token Head (NFTs)
Tron link Pro
Exchanges:
Binance
Kucoin
---
---
---