Dreemport sublime staff challenge freewrite day 4: The Weaver
"Where are my seventeen stitches?" The old woman asked, raising the weave towards the candle.
---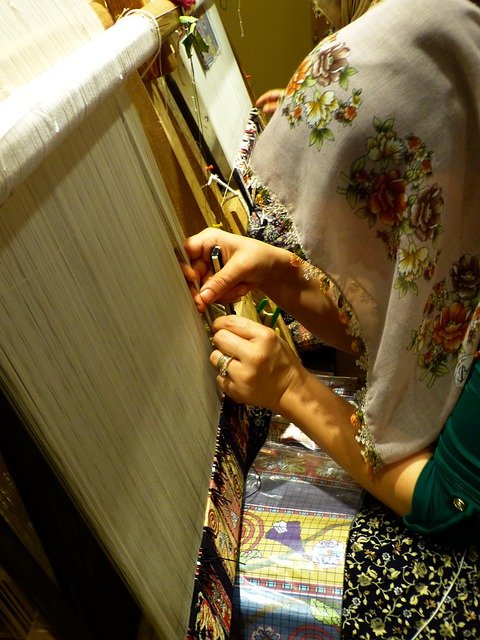 Pixabay
---
The candle flickered against the wall, against the grain of the wood in the shutters blocking the moon, against the girl sitted on the bare floor, her hands holding the knitting in her lap. The knitting is of a tree in a field of flowers, violently blue and green. The tree is not violent, or blue or green; the tree is dead, empty of leaves and black.
"Where are my seventeen stitches," the old woman asked again, dropping the weave on the table and snatching the knitting from the girl's hands.
The girl jumped after the knitting but the old woman was fast. She moved away from the candle to another window where the moon is pouring in like a bucket of milk. She studied the knitting and nodded.
"This is beautiful but it is not my seventeen stitches," she said then she tossed the knitting into the fireplace.
The scream tore the netting from the old lampshade hiding in the dust and cobwebs. The old woman staggered back, buffetted by the girl's rage. She fell on her rocking chair and began to snore. The girl got up from where she was sitting and walked to where the old woman slept, then she picked a single thread from the woman's cardigan and began to loosen it. She dragged the thread and the cardigan slowly unwind itself. When the cardigan had loosen to a point, the girl picked the stitch up from the old woman's neck and it continued loosening, faster and faster. It got to the woman's chest, then her arms, then her stomach, then her laps, then her feet.
The old woman opened her eyes and looked at the girl. The girl was standing in front of her, holding a new thread connected to her chin.
"This is the seventeenth stitch," she said and she pulled.
The old woman's scream never finished before she unravelled in the bundle of threads gathered before the girl. The girl sighed, gathered the bundle closer. She arranged her loom near the window with moon pouring in like milk and began to weave once again. This time, she said to herself, I will make an old man without voice. He will be a black tree in a violent field of green and yellows. She did not see the buttons that used to be the old woman's eyes watching her from under the old rocking chair. They were filled with helpless hate and fear. They almost seemed human.
---
This post was written by me, @warpedpoetic for Team Zizy @zyzymena in the Dreemport Sublime Staff Challenge.
---
---