Dreemport sublime staff challenge freewrite day 5: The Man that she was waiting for
She closes her eyes, savoring the taste of his tangerine-flavored kiss then he is gone and she is back in her office. It is morning again and he is not here but the taste lingers. The tangerines are on the tray, the fruit tray. They rot with the fruit flies, with the sun lingering on the sofa where she sits reading a book, an old romance.
---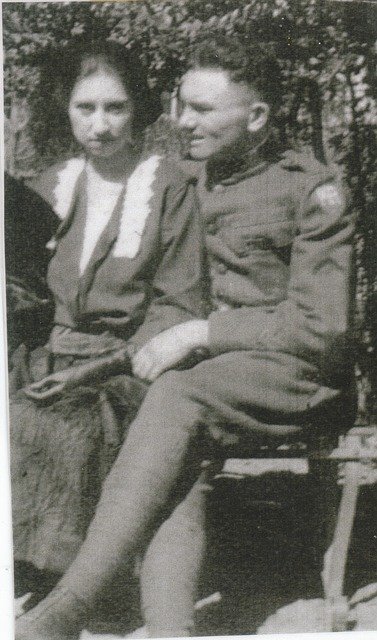 Pixabay
---
In the book there is an happy ending and happy ever after but in this life is there ever an ever after? The story continues. The man with his tangerine tongue has gone to war and there is no honour in fighting in the ditch, shooting at another human, burying memory in picture folders. She rubs the spine of the book, she dreams of a day when he will return, broken and she will heal him with a kiss.
"Harriet will you get the door, Malcolm is waiting," a woman's voice floats from downstairs.
Harriet sighs, closes the book and adjusts her hair. She stares at her facade in the window. She looks at the mole above her upper lip. She touches the lip where the kiss still sleeps. She feels it and remembers the tangerine. She sighs again and gets up to go and do her chore.
Malcolm. Malcolm enters. Malcolm refuses to leave. Malcolm tells his mother that he has found a flower in the house of Ojo. She is beautiful quiet, gentle and intelligent. He wants her for wife. He has the pedigree, the family, the money. He is able to get excused from the war. The war, gods, he hates violence.
Harriet walks into the sitting room and she sits and stares at the person of Malcolm, sitting there in his jeans, his Tshirt carrying the legend; money is power.
"It is good to see you," Malcolm says.
Harriet remembers the way her man walked, the way he stared at the distance, the faraway. She misses him. She misses him.
"I have a house in the Caribbean. We can go for holidays…" Malcom is talking.
"That will be nice," Harriet says.
The man with the tangerine on his tongue struggles out of the ditch and stares at the sky. The wound is festering and he isn't sure he will see the night. He thinks of his girlfriend in the village. He ran away from her to find work in the city. That rich girl would have saved him before the war. What is her name again?
---
This post was written by me, @warpedpoetic for Team Zizy @zyzymena in the Dreemport Sublime Staff Challenge.
---
---