Random thoughts on Crypto, ProjectBlank, Binance Smart Chain from a Noob
Today i sold my Juld token. It is a Binance Smart Chain based token that was airdropped recently. I had it staked in my trust wallet for some weeks and it had even given me a reward of 32 Juld by the time i decided to sell. This may not seem like much but with the current bull market in crypto, every token is worth something.
---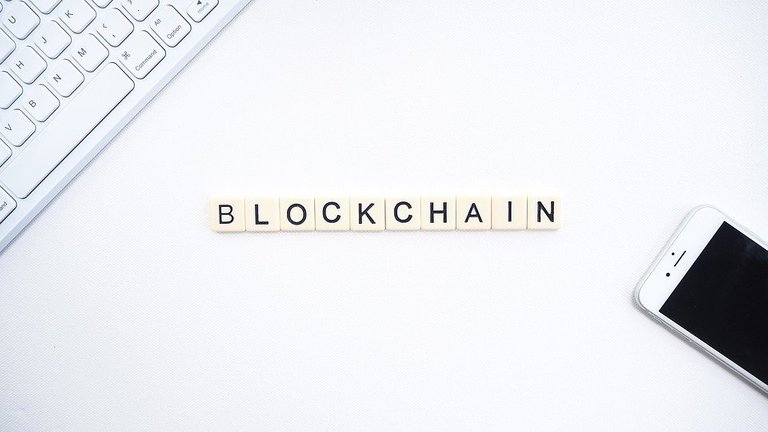 Image Credit:Pixabay
---
The Julb coin is among the many coins that are utilizing the Binance smart chain space. This is a vast opportunity for those who are interested in investing in coins that may or may not have monetary value in the future. I have always been interested in airdrops and though many have failed to fulfil their mandate, i know that a lot of persons have made fortunes for being able to get into airdrops that showed potential.
The present crypto space has been made difficult for a lot of people out of misunderstanding, hype and poor government policymaking with regards to financial instruments. I believe that crypto has the potential to set people free from the chains of poverty and controlled economy. This is aside from the potential to create more democratic technologies that each and every individual can use.
Around this time, back in 2017, i was new to the blockchain space and i was lucky with my writing, attracting lots of attention from curators. At the same time, crypto was experiencing the now legendary bull run of 2017. As a result, i made some money, money i spent immediately on the basic necessities of life. The mistake i made was that i focused mostly on writing and not on the other aspects of crypto. If i had bothered more with the projects coming up then, I would have had more equity in the crypto market by now. I don't want to make that same mistake again.
It is true that there are more crypto projects with solid use cases now than in 2017 but that was also a good time to invest. Infact, every time is a good time to invest in crypto as long as one knows what one is doing. There are so many solid projects out there. Whether through liquidity pools, staking, airdrops, trading, content creation, games, an interested blockchain enthusiast can make some good money as well as add value to the blockchain space.
Just yesterday, i was introduced to Presearch by @the-bitcoin-dood. I have installed it on Google chrome and each of my searches gets me some PRE in return. Just now,i read the post made with regards to ProjectBlank which i consider to be a very good project like any other project that @leofinance is involved in. I consider this to be something worth looking at, investing in, and actually being actively involved in. Right now, i wish i had some floating cash to get some more leo into my wallet. It is a win-win, i am sure.
Unfortunately, crypto trading and related activities have been banned in my country so it takes a lot of doing getting things done with regards to crypto over here. Basically, posting here can be considered to be illegal right now, if the law enforcement officers choose to be ignorant. Will this stop me from digging deeper into the crypto space, learning and growing along the way? Not at all. I am too excited about the different opportunities coming up in this space to turn a blind eye.
Most airdrops have tweets or retweets as part of their tasks. Just imagine, blockchain projects doing their airdrops asking participants to ensure that they retweet (reblank?) their tweets (blanks?) on ProjectBlank instead of Twitter. It would mean that majority of the incoming projects on the blockchain space will have their content here on the Hive chain courtesy Leofinance. This would be an amazing feat. This is more reason to have some Leo in your wallet as it would mean an upsurge in the demand for the Leo token and who knows how far we can go from there.
These are the random thoughts of someone who has a little knowledge of crypto and the blockchain space. I am not an expert in this game. I am just excited to be a a part of it, to have held on to certain projects and tokens, to have met amazing people who have taught me more about finance and writing in the past three years than in all my years. I believe that the blockchain space has something for everyone. It takes some patience, some sense of investments, some knowledge and skill to get the goods but it is worth it and it is definitely possible.
The next few weeks will be quite interesting. I can't wait for what more amazing movements will occur here and outside the Hive chain and i hope that i am well situated to benefit from them. Where will you be?
---
Yours always,
Osahon (warpedpoetic)
---
---