Opening packs, new goal and investing for the arrival of raves this Friday in Rising Star.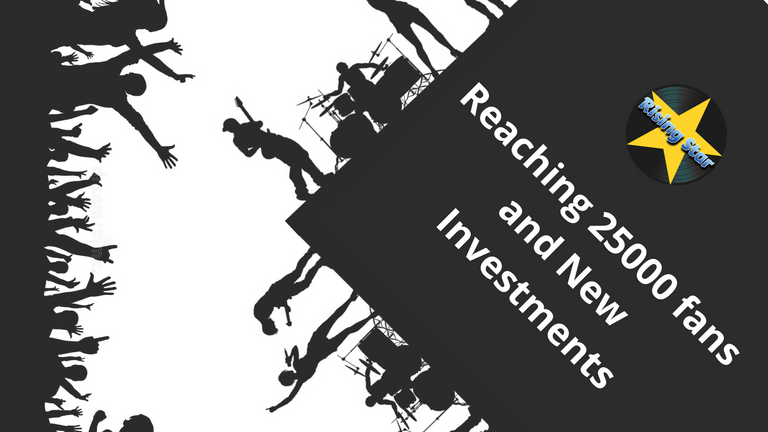 Hi Rockstars, this post will be about my latest advancements in the Rising Star game.
In my last update about the game I had finally unlocked the third zone (County Tour) and also increased my amount of fans so that I could continue doing the Starbits Millionaire mission.
The first step in my progress in the game is to increase my number of fans again so that I can continue to carry out the mission that I mentioned earlier and also increase my earnings through the other missions since the greater my number of fans, the greater my Gain Starbits from missions.
To increase my number of fans I have 2 options: buy the cards on the marketplace or buy packs and try your luck.
To be honest I'm not the type of person that gets lucky opening packs and buying the cards in the marketplace most of the time gives the best result, it means spending less to get the necessary amount of fans. But opening the packs is always more fun because you never know when you're going to hit the jackpot and as the price of Starbits is low so I'll buy packs and try my luck.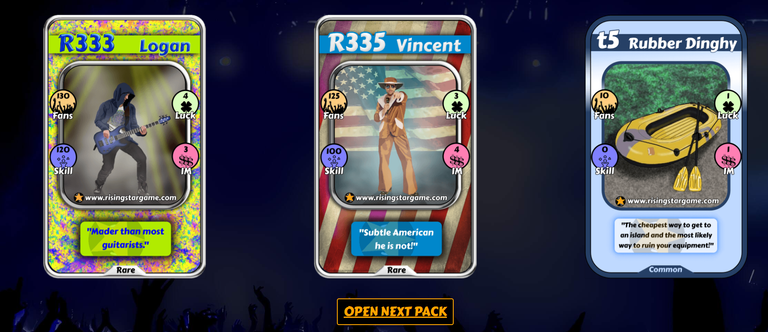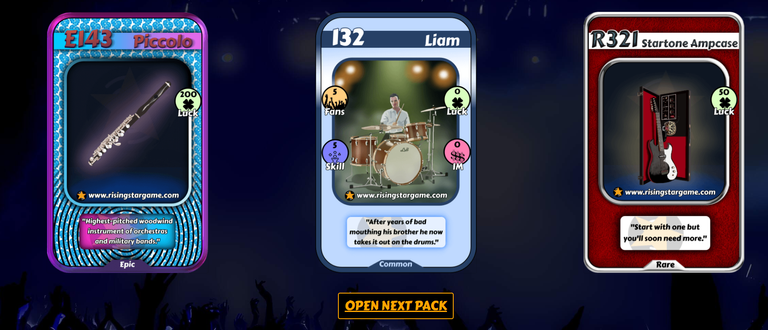 ---
The 2 images above are the best cards I can get opening the packs, I didn't put all the cards because it would take up too much space.
In total I opened 24 packs and they cost me 200000 Starbits and again I had the bad luck of not getting any good cards, the only good card I got was an epic microphone but it won't be useful because I'm collecting guitars for music lessons, so i will have to sell this card and buy guitar cards later.
Although my result was bad I managed to reach my goal which was 25000 fans and it was also fun to open the packs, I still hope to get a legendary card in the packs someday but with my luck I doubt it very much lol.
---
Number of Fans Before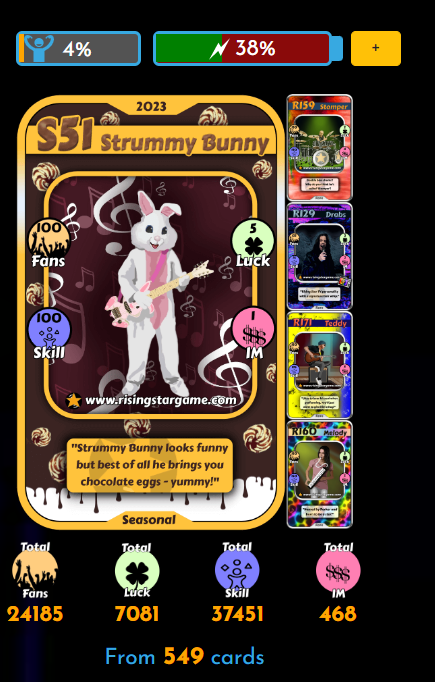 ---
Number of Fans After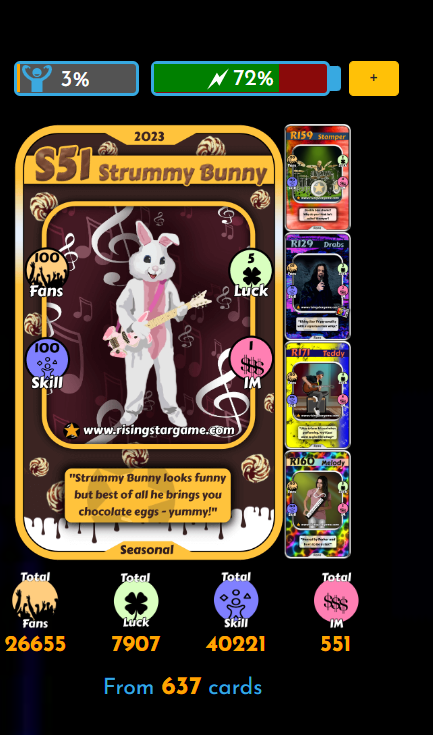 ---
My next goal is 30000 fans and I believe it shouldn't take me too long to reach it. My ego is currently at 3% and I should have lowered it by now but I'm always too lazy to take music lessons.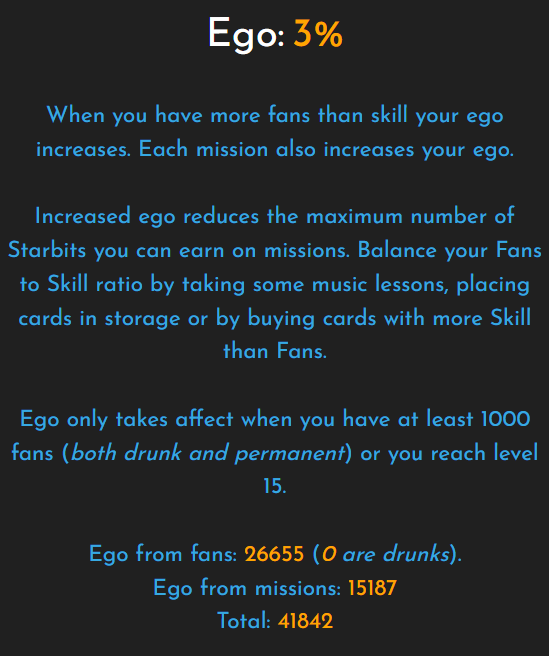 I get 274 to 547 Skill per music lesson so it won't be a big problem to keep it at 0%, I just need to stop being lazy lol.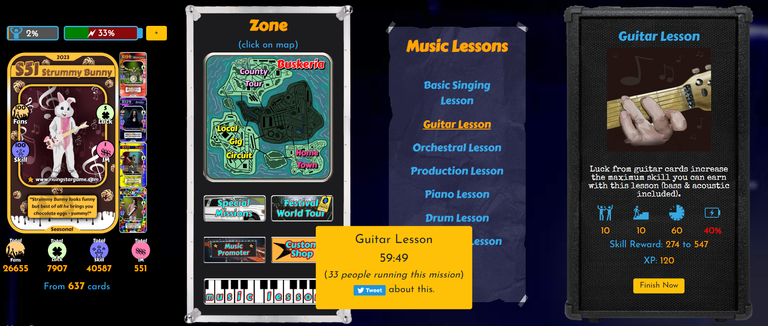 ---
Raves
The raves will finally come out of the test phase and will hive their participants this Friday, you can follow more about the news in Rising Star's post - Raves Goes Live on FRIDAY!
I'm looking forward to the raves and seeing the results I'm going to have and for that besides buying packs I also increased my number of fans through FA cards that will be used in the raves.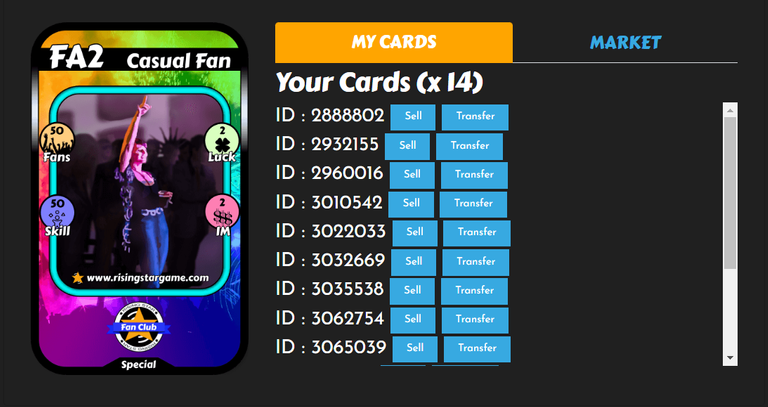 My number of FA cards is not very big but I hope to increase them soon to have more rave earnings, are you also excited for this Friday?
---
---