Review || Zion [ESP-ENG]
Finalizando el año 2022, Zion Clark, luchador de 25 años, obtuvo su primera victoria como profesional, lo cual pensaras que no es una gran noticia, pero, resulta que hay un tema importante, Zion, nació sin piernas, simplemente cuenta con un gran corazón y unas ganas enormes de no darse por vencido. En el mundo de los deportes de contacto, Zion Clark, es una figura de gran relevancia, pero si aún no lo conoces, hay un cortometraje donde puedes conocer un poco más, de este gran guerrero.
At the end of the year 2022, Zion Clark, a 25 year old fighter, won his first victory as a professional, which you may think is not great news, but, it turns out that there is an important issue, Zion was born without legs, he just has a big heart and a huge desire to not give up. In the world of contact sports, Zion Clark is a figure of great relevance, but if you still don't know him, there is a short film where you can learn a little more about this great warrior.
El documental tiene una duración de 11 minutos, lo puedes ver sumamente rápido, la historia de Zion Clark es de gran motivación, los padres biológicos lo dejaron en adopción, no sabe quiénes son, creció con una desventaja, pero el mundo de la lucha, lo ha llevado a tener confianza, ganarse el respeto de las personas y tener una gran vida por delante. Dentro del cortometraje, la madre adoptiva nos comenta un poco sobre Zion, también escuchamos declaraciones del entrenador, persona importante en su vida y por supuesto, palabras del propio protagonista, Zion Clark.
The documentary has a duration of 11 minutes, you can see it very quickly, the story of Zion Clark is of great motivation, the biological parents left him in adoption, he does not know who they are, he grew up with a disadvantage, but the world of the fight, has led him to have confidence, earn the respect of people and have a great life ahead. Within the short film, the adoptive mother tells us a little about Zion, we also hear statements from the coach, an important person in his life and of course, words from the protagonist himself, Zion Clark.
---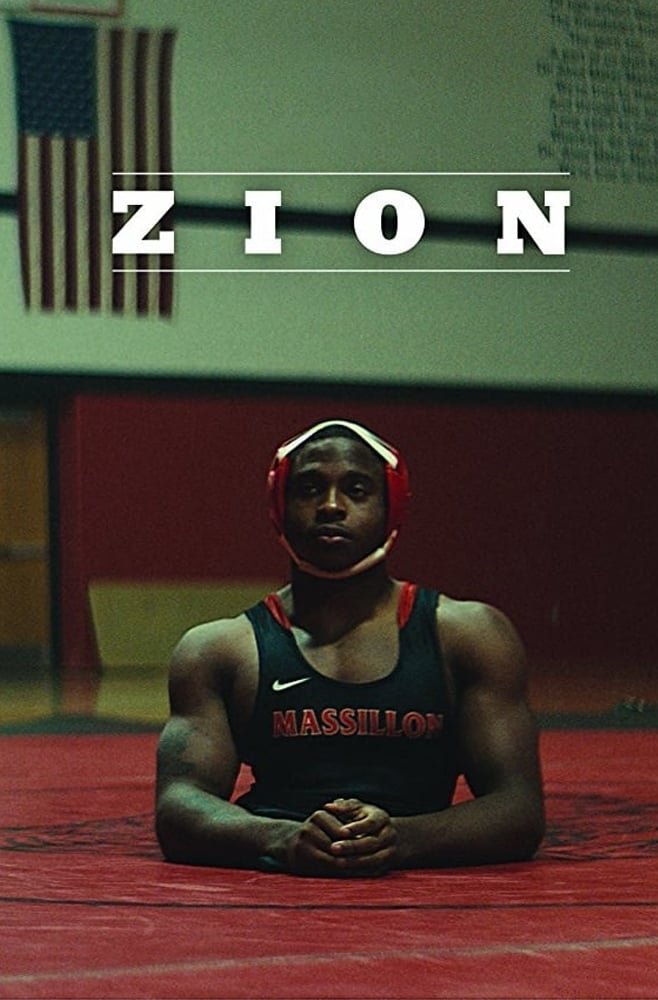 ---
ESPAÑOL
Lo único que desea Zion Clark, es ser un hombre valorado, poder obtener el respeto, fue una persona que paso por abuso, nunca tuvo a nadie que lo respaldara, por lo cual, eligió entrenar lucha(wrestling), un deporte donde se necesita mucha fuerza, habilidad y sobre todo apoyo en las piernas. Contra todo pronóstico, Zion Clark, decidió entrar en el deporte, comenzó a esforzarse fuertemente y empezó a tener muchas peleas.
Zion Clark, cuando ingreso al campo de entrenamiento se quitó las prótesis de las piernas, le molestaban mucho, el entrenador preparo una estrategia para poder ganar, solo tenía los brazos, nada más y aquí vino el camino de la lucha en su carrera deportiva. Lo que no desea Zion, es que lo vean como un hombre débil, la lucha lo ayuda a convertirse en una persona de valor, gracias a ello, va consiguiendo su propósito de vida.
Es interesante ver la mentalidad de Zion Clark, tiene un objetivo claro, sabe lo que está buscando, a pesar de lo difícil que pueda ser todo, no tiene ninguna objeción, no puede cambiar la situación, debe afrontar la manera en como se dio todo en su vida. Entro en distintos torneos colegiales, siempre lo veían de una forma extraña, pensaban que no podría competir y terminaba ganando muchos enfrentamientos.
Dentro del documental, escuchamos opiniones del entrenador, comentando que Zion trabaja muy duro, se observa en las imágenes, como lo presiona, lo motiva y jamás lo trata con sutileza, porque entiende que Zion posee talento y debe ser tratado como cualquier otra persona. A medida que va ganando batallas, Zion va queriendo mucho el deporte, amando su estilo de vida y siendo totalmente feliz.
ENGLISH
The only thing Zion Clark wants is to be a valued man, to be able to get respect, he was a person who went through abuse, he never had anyone to support him, so he chose to train wrestling, a sport where you need a lot of strength, skill and above all support in the legs. Against all odds, Zion Clark decided to enter the sport, began to work hard and started having a lot of fights.
Zion Clark, when he entered the training camp, removed the prosthetic legs, they bothered him a lot, the trainer prepared a strategy to win, he only had the arms, nothing else and here came the path of the fight in his sports career. What Zion does not want is to be seen as a weak man, wrestling helps him to become a person of courage, thanks to this, he is achieving his purpose in life.
It is interesting to see Zion Clark's mentality, he has a clear objective, he knows what he is looking for, despite how difficult everything can be, he has no objection, he cannot change the situation, he must face the way everything happened in his life. He entered different collegiate tournaments, he was always seen in a strange way, they thought he could not compete and he ended up winning many matches.
In the documentary, we hear the trainer's opinions, commenting that Zion works very hard, you can see in the images, how he pushes him, motivates him and never treats him with subtlety, because he understands that Zion has talent and should be treated like anyone else. As he is winning battles, Zion is loving the sport, loving his lifestyle and being totally happy.
---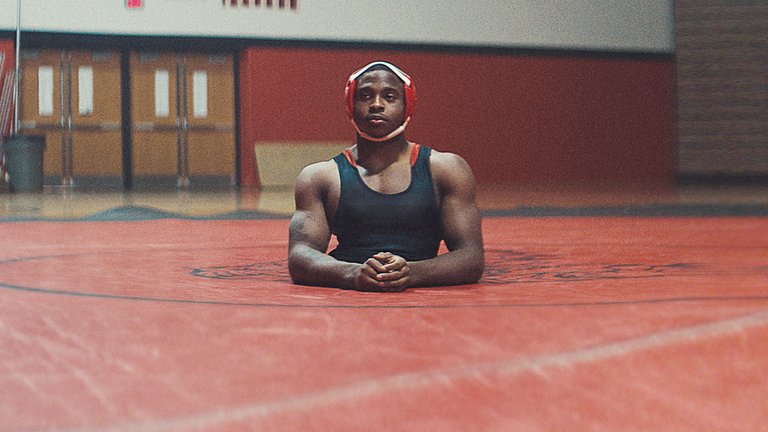 ---
ESPAÑOL
No hace falta que haya mucha duración, rápidamente este cortometraje, logra cautivarte, la historia es sensacional, Zion Clark, encontró en su entrenador a un padre, figura que no había tenido en su vida, también nos refleja lo importante que es el deporte en un hombre, literalmente puede cambiar vidas, claro ejemplo de ello, sin duda alguna, será Zion Clark.
Cuando iba a competir hace poco, siendo su primera pelea profesional, observe muchas críticas, pensaba que no podía ganar, pero, logro hacerlo y después de ver el documental, comprendo perfectamente su gloria. No ha ganado por casualidad, Zion es un hombre que no se detiene, lo cual es inspirador, muchas veces nos quejamos de nuestras vidas, cuando existen personas pasando por algo peor y encuentran la manera de cumplir sus sueños.
Zion Clark, pudo haber sido un desastre, mencionan que se metía en problemas, porque obviamente no tenía familia, por lo tanto, no había una guía en su camino, ahora junto a su entrenador, consigue la disciplina y poco a poco, va obteniendo metas. En el año 2016 llego a la final del distrito, si ganaba ingresaría hacia la estatal, pero lamentablemente perdió, aunque ese día todo cambio, las personas lo reconocieron, hubo una enorme ovación, esos aplausos fueron los que tanto quería Zion Clark, había logrado lo que deseaba, ser un hombre de valor.
Recomiendo completamente el documental, no te das cuenta, pero transcurre muy rápido, 11 minutos de gran disfrute, más que motivador, también es reflexivo, no hay nada imposible, podemos conseguir lo que nos colocamos de meta, o por lo menos intentarlo, nadie tiene el poder de frenarnos, trabajo duro, confianza y mucho corazón hacia lo que estamos buscando para nuestra vida. "Debo vivir día a día, no puedo mirar tanto el pasado, es lo mismo en la lucha, debes tomar un encuentro a la vez", palabras de Zion Clark.
ENGLISH
The story is sensational, Zion Clark found a father in his trainer, a figure he had not had in his life, it also reflects how important sport is for a man, it can literally change lives, a clear example of this, without a doubt, will be Zion Clark.
When he was going to compete recently, being his first professional fight, I saw a lot of criticism, I thought he could not win, but he managed to do it and after watching the documentary, I understand perfectly his glory. He didn't win by chance, Zion is a man who doesn't stop, which is inspiring, many times we complain about our lives, when there are people going through something worse and they find a way to fulfill their dreams.
Zion Clark, could have been a disaster, they mention that he got into trouble, because obviously he had no family, therefore, there was no guide in his path, now together with his coach, he gets the discipline and little by little, he is obtaining goals. In the year 2016 he reached the district final, if he won he would enter towards the state, but unfortunately he lost, although that day everything changed, people recognized him, there was a huge ovation, those applauses were what Zion Clark wanted so much, he had achieved what he wanted, to be a man of value.
I fully recommend the documentary, you don't realize it, but it goes by very fast, 11 minutes of great enjoyment, more than motivational, it is also reflective, there is nothing impossible, we can achieve what we set as a goal, or at least try, no one has the power to stop us, hard work, confidence and a lot of heart towards what we are looking for in our life. I must live day by day, I can't look so much to the past, it's the same in the struggle, you must take one encounter at a time ", words of Zion Clark.
---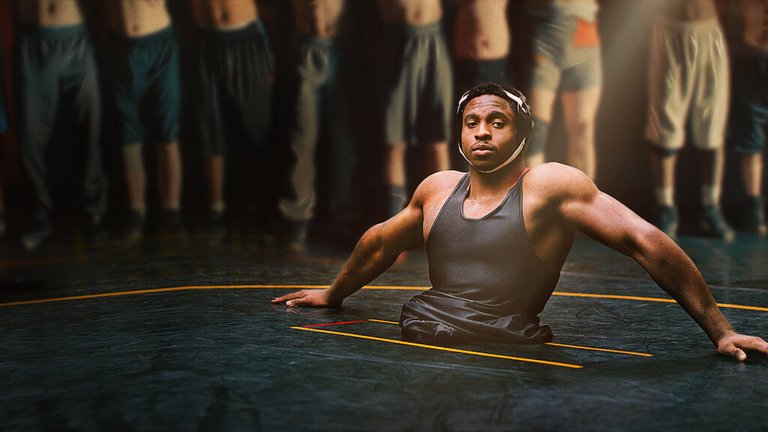 ---
Calificación: 9.0/10

Dirección: Floyd Russ

Elenco: Zion Clark

Genero: Documental, deportes

---

Rating: 9.0/10


Direction: Floyd Russ


Cast: Zion Clark


Genre: Documentary, Sports.


Available on Netflix

---

Trailer



---

Les dejo Mi Twitter ---> Wensports
---
---