Obligado a ganar Petr Yan contra Sean O'Malley [ESP-ENG]
---
ESPAÑOL
Petr Yan hasta los momentos, cuenta con gran margen de favoritismo, para ganar el combate contra Sean "Sugar" O'Malley. Una pelea que, en el papel, luce bastante atractiva, pero que no tiene ningún sentido, Petr Yan es el número 1 de la división, mientras que Sean O'Malley está ubicado por arriba del top 10. Sin dudas quien más puede ganar, seria O'Malley, pues ganando conseguiría un enorme salto de gloria y su carrera despegaría. Petr Yan obteniendo la victoria, no seria nada extraordinario, los fanáticos están esperando que eso suceda. ¿Por qué tomar este combate? Muchos se lo preguntan, quizás Petr Yan quiere más popularidad, ganar seguidores a través de O'Malley que tiene muchos en redes sociales.
Pero el riesgo está siendo muy alto, tener una derrota, puede ser un duro golpe, colocaría en un mal punto la carrera de Petr Yan, porque sería la segunda derrota consecutiva y está contra un peleador que resulta ser "fácil". Dana White comento, que de aquí va a salir el próximo retador al título, quien gane va a disputar el cinturón para el próximo año y por ello Petr Yan se está jugando mucho. Unos meses atrás, perdió contra Aljamain Sterling por el cinturón, perder contra O'Malley, lo alejaría mucho de otra oportunidad titular y perdería el puesto de ser el número 1 de la división.
ENGLISH
Petr Yan so far has a big margin of favoritism to win the fight against Sean "Sugar" O'Malley. A fight that, on paper, looks quite attractive, but that makes no sense, Petr Yan is the number 1 of the division, while Sean O'Malley is located above the top 10. Undoubtedly the one who can win the most would be O'Malley, because winning would be a huge leap of glory and his career would take off. Petr Yan getting the win would be nothing out of the ordinary, fans are waiting for that to happen. Why take this fight? Many are asking, maybe Petr Yan wants more popularity, to gain followers through O'Malley who has many on social media.
But the risk is being very high, to have a defeat, can be a hard blow, it would place in a bad point Petr Yan's career, because it would be the second consecutive defeat and he is against a fighter who happens to be "easy". Dana White commented, that from here will come out the next title challenger, whoever wins will dispute the belt for next year and therefore Petr Yan is playing a lot. A few months ago, he lost against Aljamain Sterling for the belt, losing against O'Malley, would take him far away from another title shot and he would lose the position of being the number 1 of the division.
---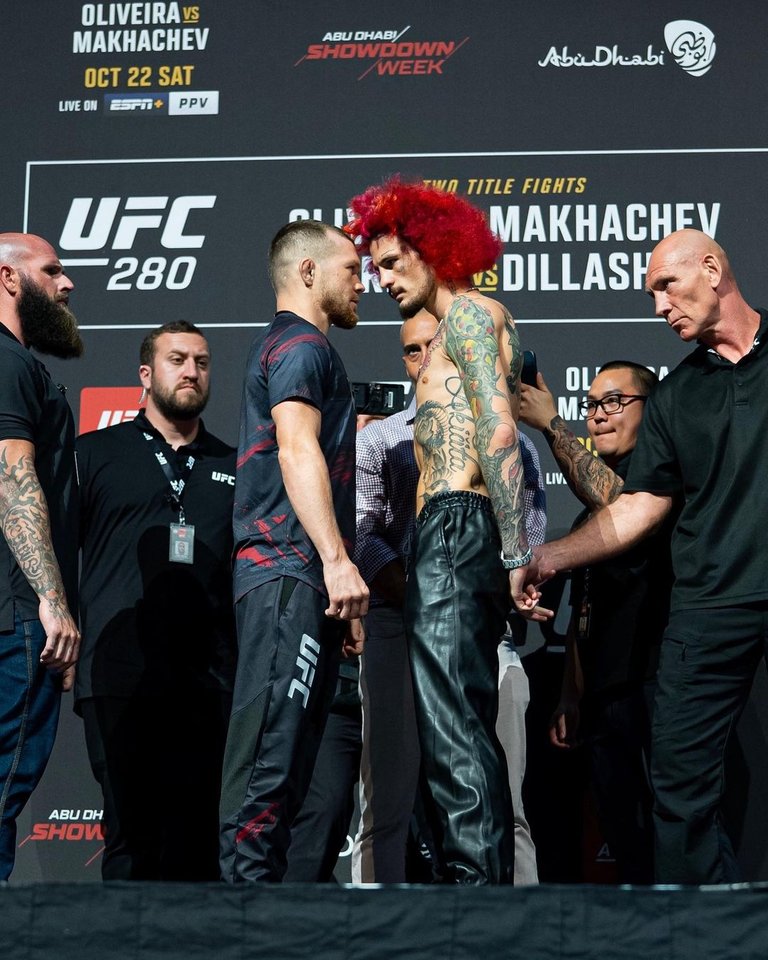 ---
ESPAÑOL
El combate será a 3 rounds, lo cual beneficia mucho a Sean El combate será a 3 rounds, lo cual beneficia mucho a Sean O'Malley, porque el ruso es un peleador que comienza lento, siempre muestra lo mejor a partir del 3 round en adelante y ahora tendrá que tener un planteamiento totalmente distinto. Petr Yan va a tener que salir agresivo, conectar golpes desde el comienzo, porque arrancar lento, podría costarle la pelea en puntos y será interesante ver esta versión más apresurada de Petr Yan. Me parece que tiene todo en contra, O'Malley es mucho más alto, tiene mayor pegada, cuenta con más alcance y no goza de la presión que debe asumir Petr Yan. Me estaré volviendo loco, pero veo con grandes posibilidades una victoria de O'Malley, aunque claramente eso no debería pasar, quien tiene más habilidades, sin dudas es el ruso.
Petr Yan enfrento a lo mejor del top 5, Sean O'Malley solo tiene una pelea contra un top 10, lo cual no hay similitudes, la experiencia juega un factor importante y la calidad de tus adversarios también. Se espera una paliza, pero esto es MMA, O'Malley solo necesita un golpe, tan solo un buen derechazo y acaba con todo. ¿Podrá conectarlo? Está totalmente difícil, me encantaría verlo, intentar derribos, esta fue la fórmula que utilizo Sterling para ganar, pero jamás hemos visto a O'Malley en el suelo y por eso espero una pelea de striking. Estoy convencido de que ambos se van a pegar, aquí viene la parte peligrosa, porque puede suceder cualquier cosa y terminar con un desenlace sorpresivo. No veo esta pelea llegando a las tarjetas, va a terminar por medio de una finalización y veremos quien la consigue.
ENGLISH
The fight will go 3 rounds, which benefits Sean O'Malley a lot, because the Russian is a slow starter, he always shows his best from the 3rd round onwards and now he will have to have a totally different approach. Petr Yan is going to have to come out aggressive, connecting punches from the start, because starting slow, could cost him the fight on points and it will be interesting to see this more hurried version of Petr Yan. It seems to me that he has everything going against him, O'Malley is much taller, has a bigger punch, has more reach and doesn't enjoy the pressure that Petr Yan has to take on. I'm going crazy, but I see with great possibilities a victory for O'Malley, although clearly that should not happen, who has more skills, without a doubt is the Russian.
Petr Yan faced the best of the top 5, Sean O'Malley only has one fight against a top 10, which there are no similarities, experience plays an important factor and the quality of your opponents as well. A beating is expected, but this is MMA, O'Malley only needs one punch, just one good right hand and it's all over. Will he be able to connect? It's totally difficult, I would love to see it, try takedowns, this was the formula that Sterling used to win, but we have never seen O'Malley on the ground and that's why I expect a striking fight. I am convinced that both are going to hit each other, here comes the dangerous part, because anything can happen and end up with a surprise outcome. I don't see this fight going to the scorecards, it's going to end with a finish and we'll see who gets it.
---
Pesaje oficial / Official weighing
Petr Yan: 136 Libras / Petr Yan: 136 Pounds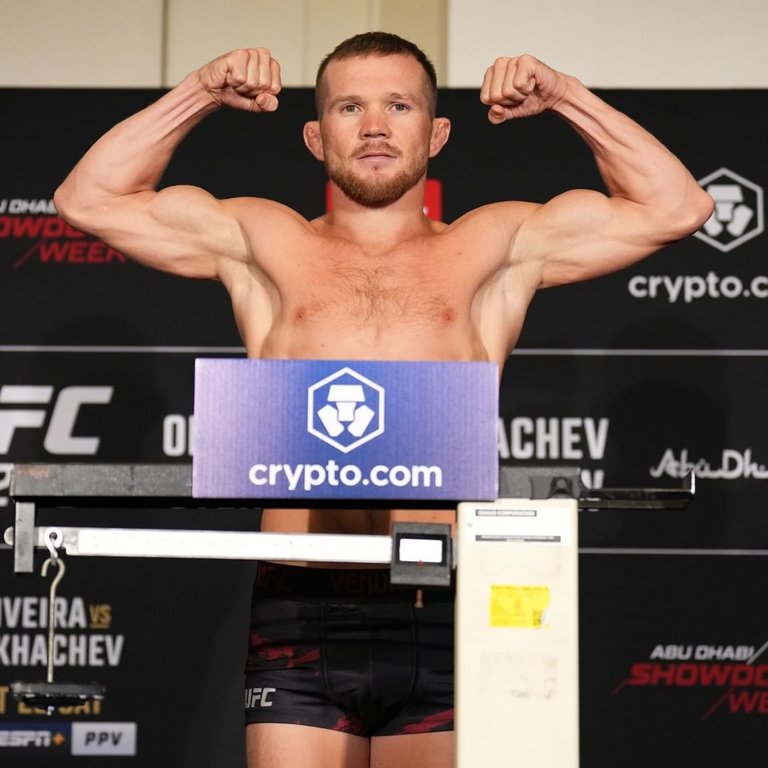 Sean O'Malley: 135.5 Libras / Sean O'Malley: 135.5 Pounds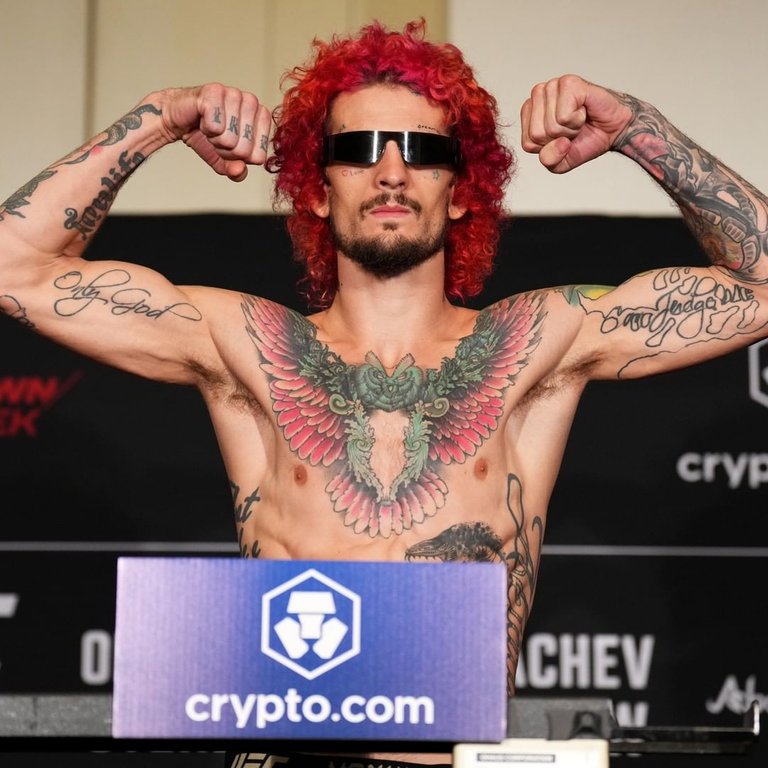 ---
---
---