A Personal Story with a Soundtrack - One Ring That Rules All of Him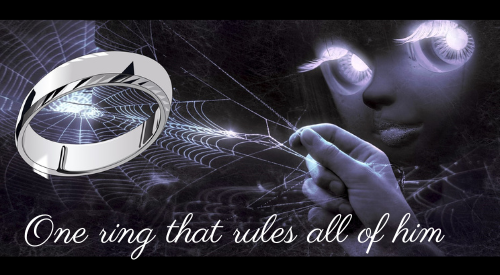 Today it will be up close and personal. Today I am writing a musical story. It´s not a musical, not a rock opera but a magical story told in text and songs.
A story with its own playlist if you like.
Chapter 1 - Little boy lost
As you might have thought I have not always been BitcoinBaby, I have led many lives and BitcoinBaby is just one of them. Tonight dear reader I will take you back to a different life, a different time, a magical time, and a slightly scary story.
Many years ago I was a semi-popular DJ, as I might have told you in previous posts. It was during that life that I wondered the earth in Total Confusion.
A Homeboy A Hippie And A Funki Dredd - Total Confusion
I was liked by many, but interested in few. I lost my soulmate some years ago due to my wrongdoing..... but we struggled already for some time anyway. Still, she is the hole in my soul even to this day.
Aerosmith - Hole In My Soul
I took a walk outside my mind and took a long hard look at myself after the 10th time I broke up with a girl I just met....only because I laid eyes on her...she that forever will be the one that got away.
Looking at myself from a distance I said "No, no more." No more tears, no more causing pain to young love. I need to move on, let go. The old me needs to die, so I can rise and love again.
Conchita Wurst - Rise Like A Phoenix
Chapter 2 - Little boy found
Standing outside looking in I decided to close that door....decided I could not go one like that anymore.
So that night the little boy died, and the young man stood up. The man with a plan, the one that would leave the teenage dream and start aiming at becoming a grownup.
And as by magic somewhat later I saw her. That little girl with those hips I had been longing for. Those dark eyes, and even darker hair, with a little red flash. That red flash, I didn´t like it from the start.
Looking back at that time, I guess that the little bit of red in her hair was supposed to be the warning sign, a sign I did not read.
Tesla - Signs
This sinner couldn´t read the sign and fell for the little witch. It doesn´t matter if you believe, or not. Deep inside we have all experienced witchcraft in our lives, things so strange that it wouldn´t have been misplaced in a grim fairytale.
If, and I say if, dear reader you have never experienced any magical moment in your life it's because you didn´t want to see it for what it was, of what it could be. Life is magical, certain people you meet at certain times will set you straight or send you deep into the abyss, they are magical.
Chapter 3 - There is no such thing as magic
There is no culture, no religion in which magic does not have its place. Therefore I have to believe it exists.
Magic Music - The White Witch
By the time I met her I had encountered my fair share of magic, and probably more than most of us want to encounter in a lifetime. My strength as a magical being was that I could amplify the powers of others. A deeply dormant little witch would awake in my arms...
Imagine what I would amplify in a witch wide awake? Unfortunately, I was at that point in time not aware of my own powers. I knew I held a kind of magic, but I had no clue what it was, or what to do with it.
As the little darkling with those magical hips was set upon my path, and I did not see the red flag, I took her in and she accepted eagerly.
Looking back that all went way too easy. Even meeting the one that got away did not break this new relationship with the darkling. I thought I managed to let go, what little did I know.
The Kinnardlys - The Witching Hour
Those magical hips slipped into my life, and not much later got herself to become my wife. Of course, I was there, I witnessed it all. But good magic will make you think it´s all your doing, it´s what you want to happen. You determine the direction, you are in full control and she follows your every wish. Unless she has put her spell on you...unless she is the wiser witch.
I PUT A SPELL ON YOU - Annie Lennox (Fifty Shades of Grey)-Cover by Brigitte Wickens
And she put her spell on me very early, and without me even having a second thought about it. For a good spell, you need a ritual, a symbol, and something to bind the spell with the person.
Chapter 4 - Hiding in plain sight
I should have been so afraid of the gift she gave me during those early days. I should have seen all warning lights flashing when she bound me.
How could I have been so blinded?
I was enough of a magician to recognize the symbol. I wore the symbol on many of my metal T-Shirts and hoodies. It was such a standard part of my metal lifestyle, so standard that I did not recognize it for what it truly was.
Seether - The Gift
It was so obvious that it totally passed by my blurred mind at that time. And I had seen the movie about the one ring that rules them all.
This little project is getting bigger than it was initially set out to be. That´s what happens with good stories (remember how long those Lord of the Rings movies were).
Hence I will leave you for now, but I promise to be back tomorrow with part 2.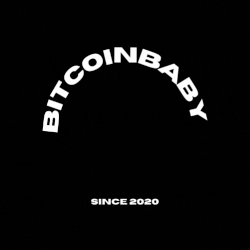 ---
---