FIAT is for Douchebanks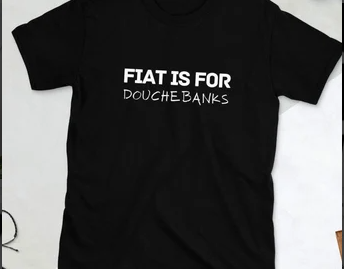 Tonight just a little rant from your favorite baby. A baby that´s been wearing his Bearish hat for some weeks now.... and yesterday there was this sparkle of hope far away on the crypto horizon.
Because to see April, the so-called historical good crypto month keep up with its reputation Bitcoin needs the find support at 42.5K. Yesterday that almost happened...well it happened and then the market took another trip to hell in a handbasket.
The Fed F'ed Up
Some say the crypto markets fall as Federal Reserve chair Jay Powell said to move "more quickly" in raising interest rates, a "0.5 percentage point interest rate increase was on the table in May."
Personally, I think it´s way more simple and the FED just gave the bears that little extra, because the drop happened at the exact moment BTC hit 43K.
42K was broken and left for dead, hours went by and BTC kissed 43K, and BOOM, the bears shot the bull and bitcoin dropped to $40,586 from a daily high of $42,965, while the total crypto market fell to $1.88 trillion.
The FED and its sorry rate hikes have already been priced in and basically, nobody cares anymore, because those who care are not getting in and those already in just don´t care.
At the same time, the FED doesn´t seem to have any impact on their baby attempt to stop the hyperinflation they caused themselves.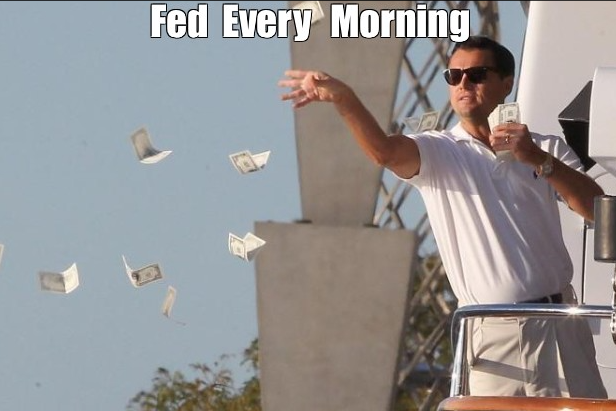 I mean no they do not physically print the money. Coins come from the U.S. Mint, and paper currency is printed by the U.S. Treasury's Bureau of Engraving and Printing. But the Fed distributes these currencies and determines how much and when. So they are cleaning up their mess, a mess that will send crypto to the moon eventually and a mess that will leave the dollar for dead in a ditch.
Fiat savings will dwindle over the next years, so whatever you invested in...it will always be better than what´s currently saved in your bank account.
But still, if I am really honest, I think it´s a bit scary to move all my funds into crypto....I mean digital stuff is easy to lose or steal. I would love to have the balls as it will probably pay off, but I better diversify.
As half of my money is in 0´s and 1´s I guess I best put the other half into something a bit more solid, like silver and gold...you can´t go wrong with those.
Or maybe in canned foods, in case Putin will hit that red button...by accident....dilemmas, dilemmas.
My Dilemma
Yesterday also served me with another nice dilemma. As you may, or may not know I made a mistake buying the dip. I bought low cap altcoins way too early on our way down in December. This caused me to overpay like 900% in the worst case e.g. a coin bought at $1 is currently worth $0,1.
For my dilemma coin Exeedme XED it was a similar situation I started buying them back at around $0.50 cents, as I sold them previously at around $0.70 cents. But they headed all the way down to 0.15 cents.
No that was just plain stupid, as I needed to wait till we had really bottomed out...on the other hand, you never really know when that is, right?
But now there is a big thing happening for XED, they are starting their own launch platform for Web 3.0 games and that seems to be just the start. So the coin did a 140% pump yesterday going from 15 cents to 42 cents. This allowed me to sell some of my XED with a nice bit of profit.


But then it hit me, should I have sold everything on the pump? Because normally such an extreme pump will have a dump.
But it struck me a bit too late, XED was already on its way down. Should have, would have, could have did not matter anymore we were already back at 31 cents.
But I should have, I should have taken the risk. Sold everything at 40 cents and bought it back today at 25 cents. Well, guess that was another lesson learned, to be applied next time.
And for now good night y'all, hit that like button and enjoy the weekend!
P.S. If you are looking to earn yourself a $40 bonus check out the CAKE DeFI promo article it will only be applicable for 3 more days Earn a $40 dollar bonus.
Posted Using LeoFinance Beta
---
---