Midnight Gems 2.0 - The written Radio Show - Episode 2 "Marry Bloody Midnight"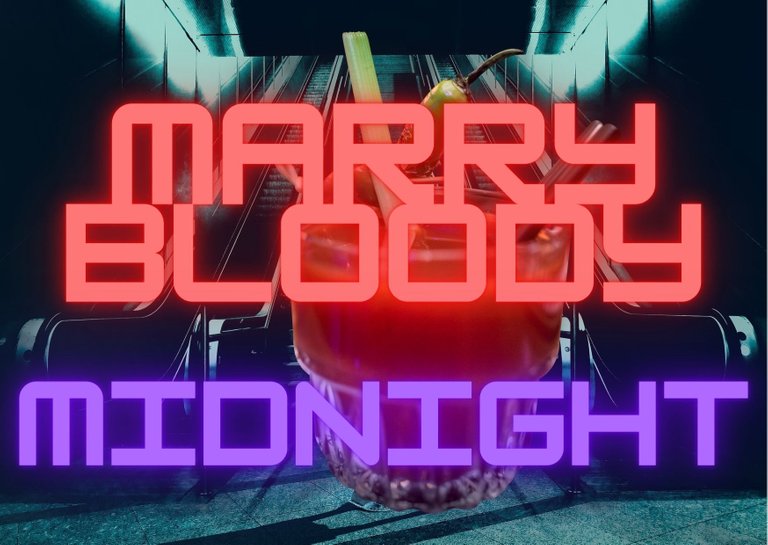 For those of you that are new to my MidNight Gems series. Welcome to this nightly trip on which we will uncover & recover some amazing songs & covers.
Thank G. it´s Friday and I can present my written Radio Show again. Last week's episode in the new format got some very nice comments, and a request:

So from this week, I will be tagging all of you that enjoy the show and don´t want to miss a single one. Just drop tag me in the comments & @beeber thanks again for the idea.
Let's get to the hardest part, that first song, that song that sets my musical train in motion.
This show is about gems, and I would call this first song a diamond in the rough. To be honest the sound quality leaves a lot to be desired.
But at the same time that gives it that haunted original feel, a real get, or was it a stupid mistake to have it open tonight's show?
Stupid Mistake - LongLittleRed
If you know me a bit Dear Reader you felt this coming. Somehow female voices and piano sounds make me feel like Tori. And Tori on the first day of autumn makes me feel like winter.
Unfortunately for me, this is My Midnight Gems Session, and here we don´t do anything nice and easy. We always do it nice and difficult.
Winter - Tori Amos | cover for voice and cello by MARA
What is better than a lady on strings?
Four metal men on strings and two emo bros providing the vocals.
Apocalyptica - 'Bittersweet' feat. Lauri Ylönen & Ville Valo
A beautiful midnight fairytale, I got no other way to describe that song and as we landed between the fairies anyway here are two sirens luring you deeper into the darkness.
In Your Arms - Ashley Serena & Ryan Louder
And that darkness is out for blood, a love-like blood, and not the killing joke type. Personally, I think is much better than the original and certainly much darker.
Mr.Scardinius - Love Like Blood (cover but not from Killing Joke)
This night is gonna get even bloodier, but let me try to make it feel less scarry. I don´t want you to go to bed all down and depressed. The original by Mr. Cooper is amazing, but he is quite terrifying, so I will let Lita make those women bleed.
Only Women Bleed · Lita Ford
Only women bleed. also very well covered by Tori ....just saying. Wouldn´t this be a great Midnight Gems session for a night with a blood moon, because I am not done bleeding dry this little bloody trail of songs?
Do you have time for one more golden olden plasma fantastic song?
Peter Gabriel - Blood Of Eden
As I said, I am so thankful it´s Friday and I am so not looking forward to Monday.
Neither was Peter Gabriel when he wrote this, but let's have Tori explain it to us.
Just FYI, this gem really deserves a pair of headphones, and if you think this song ain´t bloody, it´s the bloodiest song of them all.
Tori Amos - I Don't Like Mondays
Hope you don´t mind me turning this show into a bloodfest, sometimes I get inspiration running through my veins and I just can´t stop. Other times I can just not choose.
Hence this little encore, did not fit the flow but it was so good I kept it as a dessert, think of it as blood pudding.
And for the smartypants among us yes I know blood pudding is no dessert,
but I just wanted to work it in there.
How is that for an encore?
I am sure it made you forget about all those other bloody good songs and you can go to bed safely and dream pleasant dreams. Just don´t forget to let me know if you want to get tagged next week!
Youtube Playlist
All these gems were added to the YouTube playlist.
All Midnight Gems Playlist can be found here
What the fluff are midnight gems?
Somewhere lost in time, trying to escape out of the rabbit hole back into the rat race there is a vacuum..... that´s the place where midnight gems are found.
My Midnight Gems will try to uncover & recover those beautiful songs that nobody ever noticed or might have been forgotten.
Who the fluff am I?
Being a former DJ playing about everything and having an uncompleted study of radio journalism. I have been wanting to do this for years....Thought about it many nights and guess now it´s time to finally take it to the streets.
Hope you enjoyed this slightly confronting wave of amazing music and you still feel like joining me on the next special edition trip as vol.81 of Midnight Gems is coming soon.
Tag List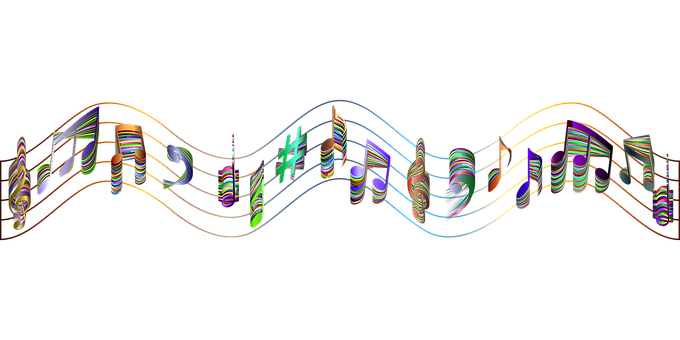 ---
---