MidNight Gems - Undiscovered, Underrated & Forgotten Songs vol.75 "Euro-vision All Time Favorites"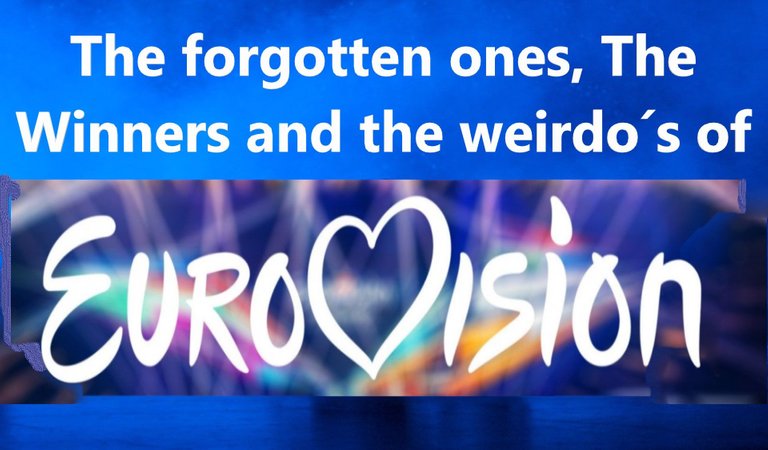 For those of you that are new to my MidNight Gems series. Welcome to this nightly trip on which we will uncover & recover some amazing songs & covers. Well, That´s what I always tell you.
Tonight is different, tonight is filled with a special types of songs. Basically B songs, or let´s call them E songs: Eurovision songs
You love them, you hate them...or you don't give a Funk about them. But it´s a circus, you can't deny that.
I am gonna do three categories of 3 songs....three should be winners... three could never be winners because they are way too weird, and three winners. Of course, I will choose my favorites so I hope you enjoy them a bit more than the 25 songs we will hear tonight.
The Should be winners
The next three songs are amazing, they should have won, they could have won, but they didn´t win. Why they did not win IDK but these songs could have easily been the number one.
The next song, it´s the Eurovision version of Muse if you ask me and with regards to the year...Muse was huge in 2010 so I get the copycat. But unfortunately, they lost to too a little girl that had an even better song (coming soon).
1. maNga - We Could Be The Same (Turkey) Live 2010
Back in Italy in 2022 thanks to the amazing Måneskin but we could have been there before if these next guys would have done a better job....unfortunately they lost to Sweden · Heroes Måns Zelmerlöw and Russia.
2. Il Volo - Grande Amore (Italy) - LIVE at Eurovision 2015
Damn, this Im girls is everything but silent, this song should have won but lost from Ukraine with the song "1944", performed and written by Jamala. What song? Indeed, what song? It did not get close to that Damn I´M.
3. Dami Im - Sound Of Silence (Australia) 2016
The could be winners
Well could be...all songs could be winners but these songs jumped out on me because of their level of weirdness. Weird is good, I like good weird and I like this next song...maybe because I am a boy baby. Maybe because I like fluorescent and round shapes.
And of course, the fact they acknowledge they are Shittaz.
4.Trackshittaz - Woki Mit Deim Popo (Austria) 2012
This song is sponsored by Dolce & Gabbana, you might not have guessed this....but those tin foil suits are designer.
The song never gets old, unfortunately, the fact that I remember the first time tells me I am getting old. But damn it has that x-factor.
5. Verka Serduchka - Dancing Lasha Tumbai (Ukraine) 2007
It would probably be the first time Lithuania would have won Eurovision, but as T United found you never get what you ask for....you might get close but pride comes before a fall. But it´s such a catchy tune that I expected it to win.
6. T United - We Are The Winners (Lithuania) 2006
The Real Winners
From the should be, could be, want to be winners, to my favorite winners.
No, this time it´s not because I am Dutch, but because it´s a fantastic song. And it has a track record to prove that
In addition to its platinum certifications in the Netherlands, the song was also certified triple platinum in Poland, double platinum in Portugal, platinum in Australia, Austria, Belgium, Canada, Mexico, and the United States, and gold in Denmark, Greece, Italy, Norway, Sweden, and the United Kingdom.
And its the song with the most-streamed Eurovision song ever (and with Abba as a 2nd it has nothing to do with the age we live in):

7. The Netherlands - LIVE - Duncan Laurence - Arcade
My first ever Eurovision favorite, I just loved this song and I had no idea what Eurovision was. But I loved life and I loved this song and well as a little boy, I did not see anything wrong with Sandra as well.
8. Sandra Kim - J´aime la VieEurovision 1986 Belgium
This last song is probably my favorite Eurovision #1 song, it´s just such an awesome rhythm sang with so much confidence. Fresh and funky and only 18 years old at that time. I still play that song btw.
9. Lena - Satellite (Germany) Live 2010 Eurovision
Okay, I lied.
The Absolute #1 Eurovision Song Ever is the song I heard on a Saturday night, that won on a Saturday Night and that was played that same night in the coolest Alternative Rock, Metal, and alternative Dance club in The Netherlands.
That Night teenage girls that liked Muse and Britney and Metal boys that liked Slayer and Metallica were dancing hand in hand Hallelujah! This song has it all, catchy, weird, and a winner.
10. Lordi - Hard Rock Hallelujah (Finland) 2006
Youtube Playlist
Of course, all songs are once again captured in the YouTube playlist.
https://www.youtube.com/playlist?list=PLXQdG71WNB5Wk4k9aCGkwD-UIDOs-Y_rq
All Midnight Gems Playlist published on youtube can be found here
Previous Midnight Gems Session: #74
MidNight Gems - Undiscovered, Underrated & Forgotten Songs vol.74 "HIVE Hits May"
What the fluff are midnight gems?
Somewhere lost in time, trying to escape out of the rabbit hole back into the rat race there is a vacuum..... that´s the place where midnight gems are found.
My Midnight Gems will try to uncover & recover those beautiful songs that nobody ever noticed or might have been forgotten.
Who the fluff am I?
Being a former DJ playing about everything and having an uncompleted study of radio journalism. I have been wanting to do this for years....Thought about it many nights and guess now it´s time to finally take it to the streets.
Hope you enjoyed this slightly confronting wave of amazing music and you still feel like joining me on the next special edition trip as vol.76 of Midnight Gems is coming soon.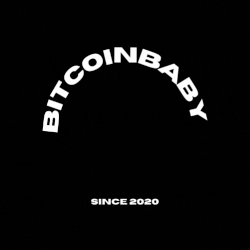 ---
---