Personal Story With A Soundtrack - Do You believe in Magic? Part 2

Here is where Part 1 ended:
That book was already 15 years old when it found me, but it will find those for whom it is meant to be.
A book many parents might not have chosen for their children. But if I was a wizard and I knew it was my task to spark something in a certain young soul, this would be how I would do it today.
That 15-year-old book was the best-selling novel by Otfried Preussler,KRABAT AND THE LEGEND OF THE SATANIC MILL.
Mysticism is like magnetism, if you don't have any you don't see any- As soon as you get involved you will attract more.
Part 2
The Legend of the Satanic Mill is a story about the mythical battle between hatred-filled black magic, and white magic, strengthened by love. The book is inspired by folktales and tells Krabats´ story. About a young boy that ends up as an apprentice on a mill deep in the gloomy forests of Bohemia.
That mill turns out to be a school for black the art, and the miller is its Master.
The Master has twelve servants, who are held captive. Twelve disciples and there always need to be twelve. Running away is not an option, the mill and its Master will always suck you back in.
Leonard Cohen - Master Song (Official Audio)
As a young teen, I just enjoyed the very dark and immersive story. Still not sure how I figured it out...but years later I got this insight that the teacher reading me the story was planted on my path.
He planted the seed, or he was the seed that was planted. That seed laid dorming for many years, but what awoke the wizard?
At this point, I am not a wizard. I just have been an apprentice for a while, learning and teaching myself. But once you open up to the mysticism you will attract it. It is just like Krabats' story, you can´t leave once you opened up to it. It will always have a hold on you.
Hotel California — Elena Hertz
That hold was not firm at first. That was until I got tricked, tricked into something else I did not believe in, love at first sight.
Why do I say tricked?
Because I never fell head over heels in love ever before and ever after. But of course, when falling you are blind to what is really going on.
The what, is one thing, but the why is what it´s all about.
It took months of me riding around the city on my bicycle hoping to see a glimpse of her. Eventually, Lady luck and the Mistress of Destiny helped out and provided me with a job in the coffee shop she occasionally visited.
This disease called love drove me insane. I had to see her, it made me go out and find her every day. Minutes turned to hours, hours turned to days, while she was continuously caught in the windmills of my mind. I just had to be with her...we needed to be together.
The Windmills Of Your Mind - Ana Delin (Annay)
Never ever did I experience this sensation again after my close and counters with the third kind. But it did give me some insight into how the sick mind of a stalker might work.
While having a mind going crazy over this girl and studying mysticism you can guess what I tried.
The spell took time, but it worked. It was childish, not powerful, but pure enough to succeed. Or maybe that was what I was meant to believe. Maybe we would have met regardless of what the world would throw up to stop it from happening.
Enchanted - Taylor Swift || Ollie Kirk cover
Why?
Looking back I am sure we were meant to meet. She was the book of knowledge I left myself when I was still on the invisible side of the human eye´s spectrum.
I had sent her on my path and made her look like that to ensure I would discover some of my well-hidden abilities.
I must give credit to that wiser me. If you would ask me to describe how the girl of my dreams should look, she was it. I did a damn good job, a too good job.
A too good job on purpose. As it would make sure that one day I would see that meeting her, might not have been a coincidence.
It allowed me to discover that my greatest, or at least one of my better qualities is to amplify what is already there.
Unfortunately, I was not aware of that gift at the time. So you can imagine what I thought the first time I saw her eyes turn away. Her breathing slowed down and her head starting to nod as if she was falling asleep on the spot.
When, after a minute or so, she slowly lifted up her head and started talking her voice was different.
She introduced herself as She, well the Dutch word for she "Zij", which sounds like Sai.
Alice Phoebe Lou - SHE
In the end, it was my childish interpretation that interpreted the name as such upon our first encounter. Entities are like magicians they trick you into believing everything, by not emphasizing what they do not want you to see (yet).
The more evolved ones know that the impact of their message increases multiple times when the apprentice discovers the answers on its own later in life. To make it even more fun and confusing for those they seek out to meet, they have the power to use glamour on their words.
Imagine having a very insightful vivid conversation, you are shown and discover many things. The wisdom flows through your veins like high-quality cocaine, you feel like Leo, you want to call out that you are the king of the world.
Then without any warning, the original owner takes control of her body once again. With the leaving of the entity the conversation dilutes. It´s pushed to the back of your mind, where it will be lingering.
Soon it is just a tad more than a dream of which you are only able to recollect fragments.
VNV Nation - As It Fades
Magic is all about planting seeds, the seeds will grow and these glamour conversations will provide epiphanies years later.
I made myself meet Sai, and until today she has led me on. Made me believe that she and I go back a very long time. Back to pre-medieval Japan where I was the teacher and she the student.
It was many conversations later that I found that her name wasn't She at all, it was not even Sai. She was Saimin, or 済民 in Japanese.
A name that translates into: "relieving the sufferings of the people."
And I, I was enchanted to meet her.
Taylor Swift - Enchanted | Epic Orchestra (2019 Version)
Dear Reader, Mysticism is like magnetism, if you don't have any you don't see any- As soon as you get involved you will attract more. I attracted much more but it takes time for these stories to grow.
Click Next for Chapter Three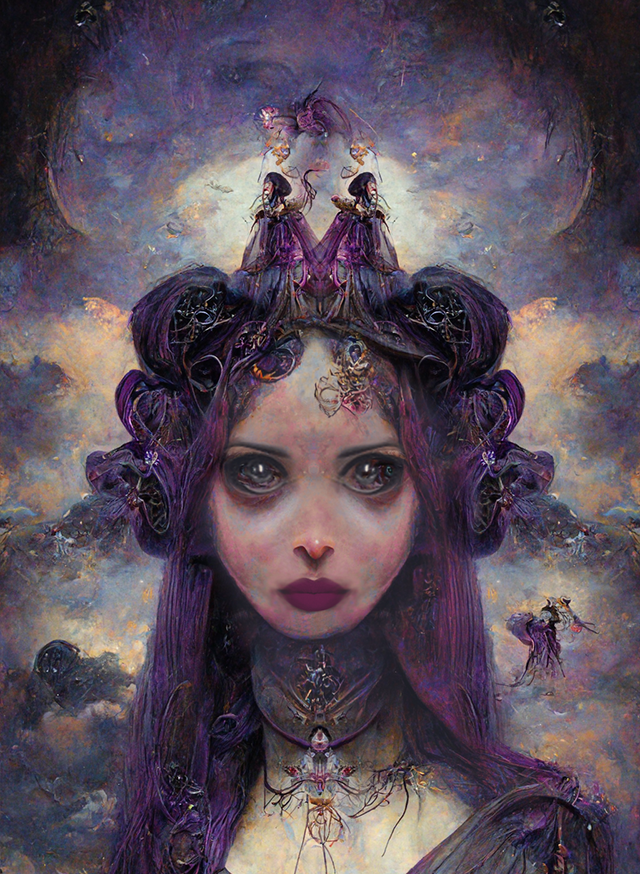 Source Gif Pixabay and gothgirl from Midjourney edited by @eve66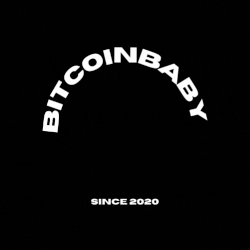 ---
---